Retail Flexibility
Client: Argosy Property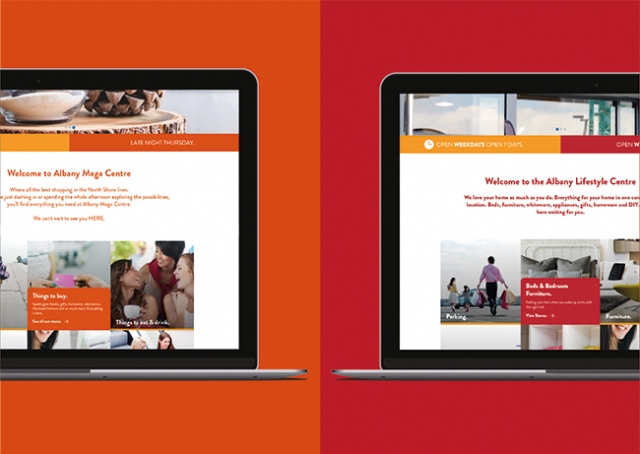 The retail team at Argosy asked us to develop a flexible website and social structures that could work across their various retail properties and grow as their activities grew.
We started with the Albany Mega and Albany Lifestyle Centres, two retail properties with very different tenants and promotional needs. We quickly identified the common elements - like retailer profiles, centre information and places to promote the latest activities - as well as the areas that were unique and required tailored solutions.
The result was a modular approach to website design, allowing Argosy to quickly launch new sites, and pages and sections within existing sites, by combining modules in different ways. Both Mega and Lifestyle share a common platform, meaning enhancements in one site become available to the other site. To avoid each site being exactly the same we built in a number of flexible rules allowing the user to mix and match modules and to apply a variety of style guides.
Each site integrates with a social presence, helping driving traffic to the site and assisting with SEO. A series of social marketing modules were developed to promote key retail themes, helping drive engagement, activity on the site and traffic at each Centre.
Ongoing monitoring of analytics, user behaviours and flows from social media underpin a programme of regular enhancements, testing and learning.
Discussions on the next retail centre's site have begun. Our flexible modules will make getting a unique and tailored site up and running both quick and inexpensive.