A VR game to address mental health
Client: Insight Creative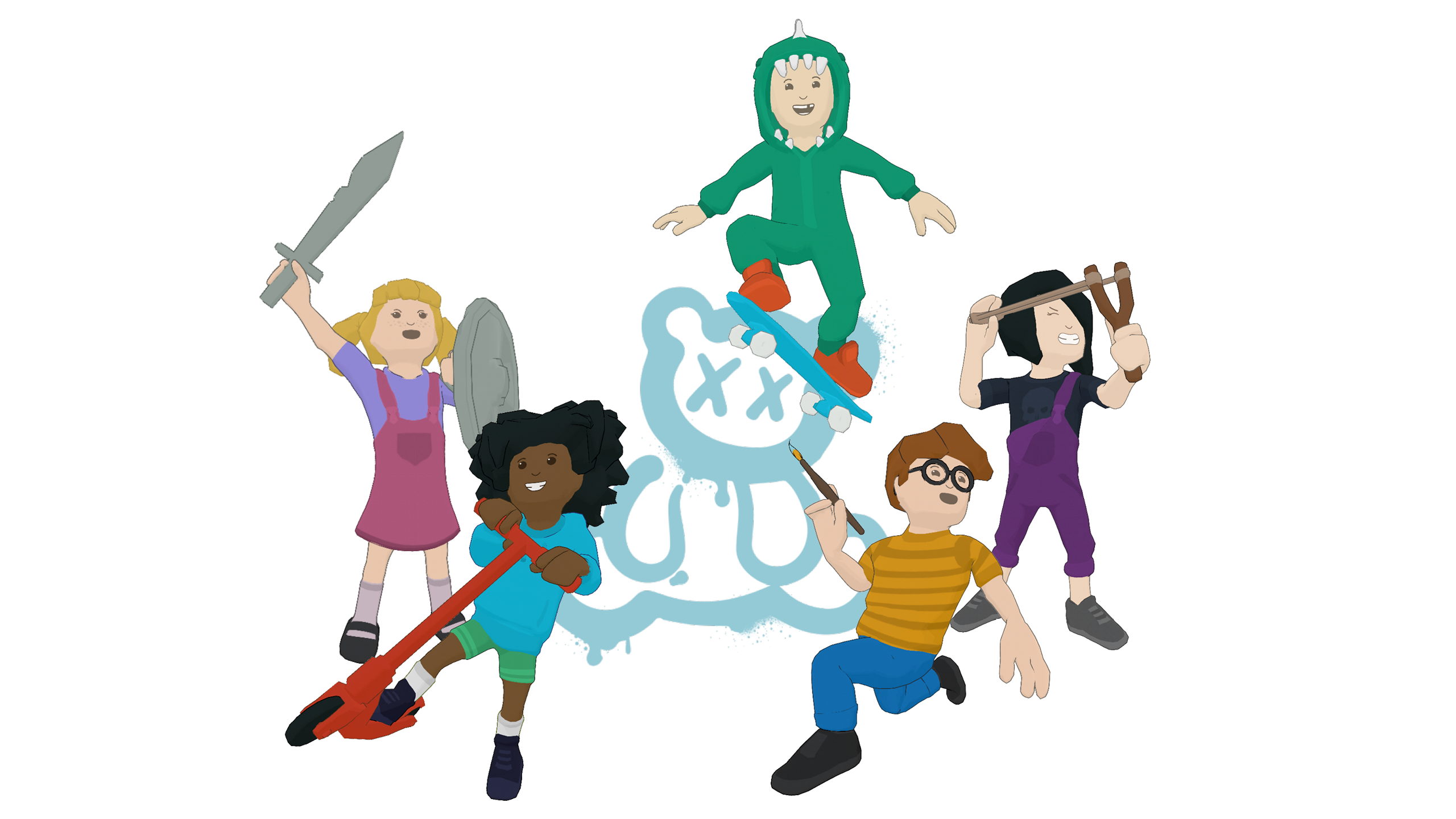 Our Mīharo innovation lab has released our first social enterprise VR game.
The Brief
We established Mīharo, our very own innovation lab, in 2021 to push creative and engagement boundaries with a strong wellbeing, community and social bias.
As parents of teenagers, a number of our team expressed concerns about the rapid rise of teenage mental health issues, contributing to New Zealand's appalling teenage suicide statistics. This became our problem statement. Kids face too much pressure in this 'always-on' world, so our response was to create a fun game that celebrates a carefree teenage life, full of friends, laughter, exploration and creativity.
The Solution
Colouring is perfect for reducing stress and anxiety. It's relaxing, simple to pick-up and it encourages imagination and creativity. Colorway Antics was designed to harness these timeless benefits, using the latest virtual reality (VR) technology to connect through things that appeal to teenagers.
Colorway Antics is a VR colouring game that follows a group of friends getting up to a series of teenage high-jinks across a mixture of real and imagined worlds. Players go on adventures with our characters by colouring in six unique environments, ranging from underground caves to tree houses, a zombie playground and into outer space. Each 3D canvas lets players unleash their creativity, layering colours to create their own multi-dimensional art work.
Key to creating a world of endless colourful possibilities is the extended paint palette that lets players paint a scene by using one of the four painting tools. The paint wand fills large areas using simple point and-click accuracy. Varying paint brush sizes allow players to add subtle details to make each scene their own. Paintballs add a seriously fun element and the sticker wand enables players to personalise a space with graffiti styled graphical elements.
Some players may choose to paint the scene quickly, using the wand and paintball options, while others can spend hours producing detailed masterpieces. Either approach is relaxing with players coming back to paint the scene in new ways the next time.
Beyond the well-considered painting palette and simple to use controls, what makes Colorway Antics unique from similar games is the ability to move through a 3D world while liberally splashing colour onto every surface. Players can move, teleport and fly around the scenes, unleashing their creativity and letting their imagination go wild.
The game was developed using planned 'play testing' stages. An initial game prototype was built, with a wide group of kids roped in to play, test and give feedback on the functionality and user experience. The feedback shaped a more defined version 2 and so on until the final version that went to market.
The Results
Colorway Antics is now available through Meta's Oculus channels and the Steam store, with Playstation to follow. Already we're seeing strong player feedback on the quality of the experience, justifying the decision to have players involved throughout the testing process. Good player reviews are influencing a global audience to discover the game, with sales growing steadily.