Reassurance amid rapid change
Client: Spark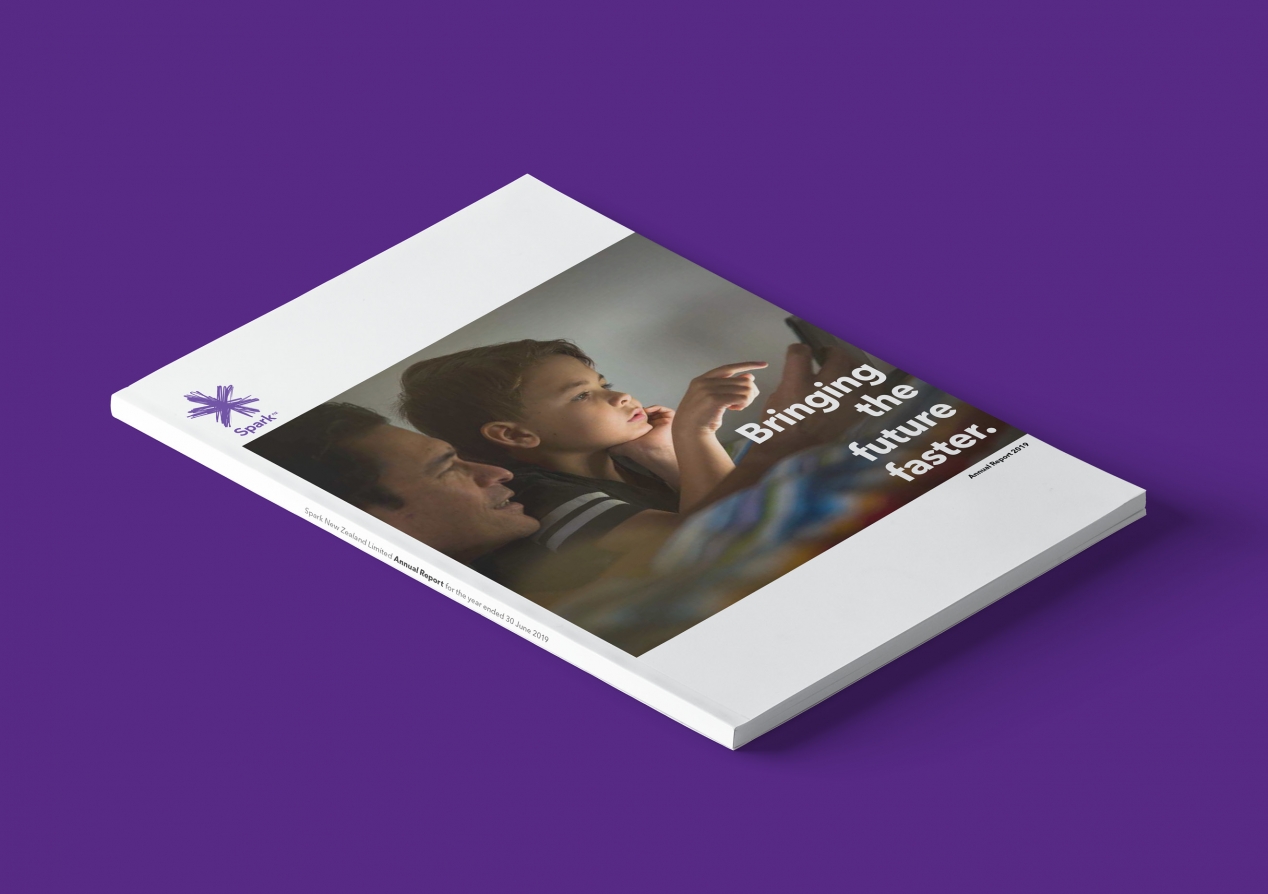 Since the Telecom rebrand to Spark in 2014, our annual reports have reflected the company's unrelenting pace of digital change.
And 2019 was no different. With a smooth transition to a new CEO, this report was as much about reassuring stakeholders of strategic continuity as it was about reporting activity.
Digital change is happening faster than ever and Spark is 'bringing the future faster', embedding their agile way of working, ramping up wireless with 5G as the game-changing platform, becoming an important player in the premier sports streaming business, and speeding up and improving customer service through digitisation.
Through all this change, Spark still achieved financial results that were on plan.
At the same time, Spark had been beavering away for a while to improve the monitoring and measurement of their non-financial performance, and this year they had developed a new sustainability strategy and were able to deliver meaningful data on a range of sustainability topics.
From a design perspective, the report has been reassuringly consistent for a number of years now, with careful and deliberate design evolution keeping the presence fresh and contemporary while maintaining harmony with the overall brand evolution.