Quiet revolution
Client: Property for Industry
2022 INTERNATIONAL ARC AWARDS - BRONZE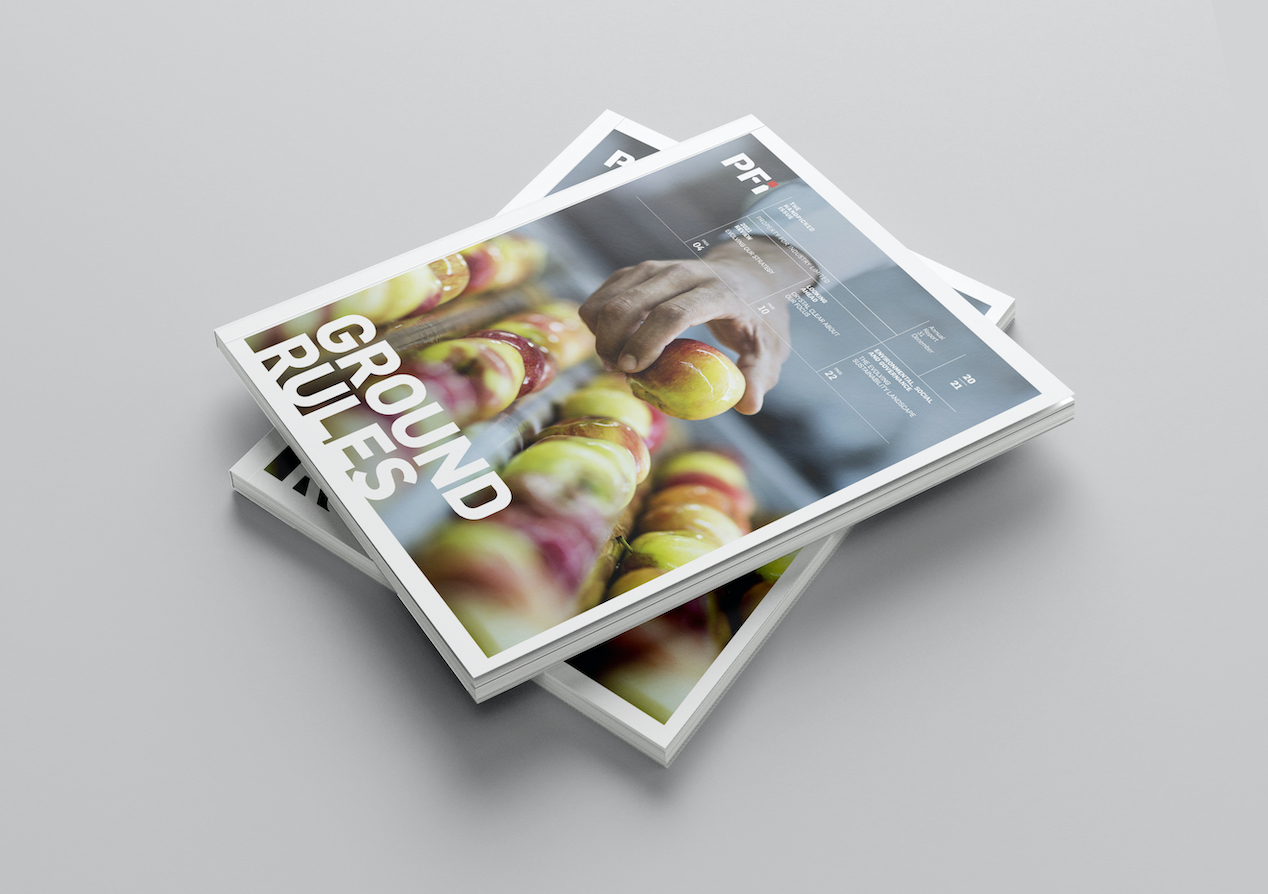 Consistency provides the reassurance that all is stable. Shareholders tend to find comfort in that stability. But good businesses don't stand still. So how do you keep the faith while undergoing change?
The Brief
The brief for PFI's 2021 Annual Report held a dichotomy challenge: continue the trusted consistency while reflecting a maturing, growing and evolving entity. In particular, the responsibilities associated with greater focus on environmental and human care had involved a comprehensive sustainability strategy with associated broader management, measuring and disclosure. So, how to keep the successful property storytelling going while also drawing clear attention to the additional ESG activity?
The Solution
The first step was a reassessment of the 'business magazine' styling that had been the hallmark of the PFI reports for a number of years. After canvassing the strengths of what we had been doing alongside a number of other approaches including more traditional 'reporting' formats, it was agreed that the strong 'PFI voice' that had been established was a strong differentiator in the listed property market, was appealing to its audiences, and had already succeeded in evolving subtly over the years. We believed it was perfectly possible to continue with the format while the content became richer and deeper. The trick would be to ensure that the strong overarching story still reigned over the additional supporting data that the report now contained.
Our tried and true core storytelling structure remained:
The repeated core message of strong, stable returns

Conveying linear progress through an intentional and disciplined long-term business plan

Outlining clear and current strategies that would deliver the business plan

A series of case studies that demonstrated those strategies in tangible action

Stories of how their tenants' activities enhance the productivity of NZ Inc - in this report, the purchase of the T&G site in Hawkes Bay manifests the portfolio rebalancing strategy story with both geographic diversity and exposure to the primary sector.
The design also evolved further with an even more structured graphic approach to reflect the increasing strategic and intentional maturity of PFI's journey.
The remaining challenge was how to ensure that the increasingly comprehensive sustainability information wasn't overlooked. We elected to get readers to this section using two techniques: short-trimming this section as a 'magazine within a magazine', and by colour tinting the relevant pages.
The Results
PFI enjoys an ownership ledger of financially sophisticated individuals and institutions. Both groups tell us that the report provides the accessible information that they seek, and are engaged by the back story case studies that provide tangible evidence of the theoretical strategies in action.