A tale of two cities
Client: Albury City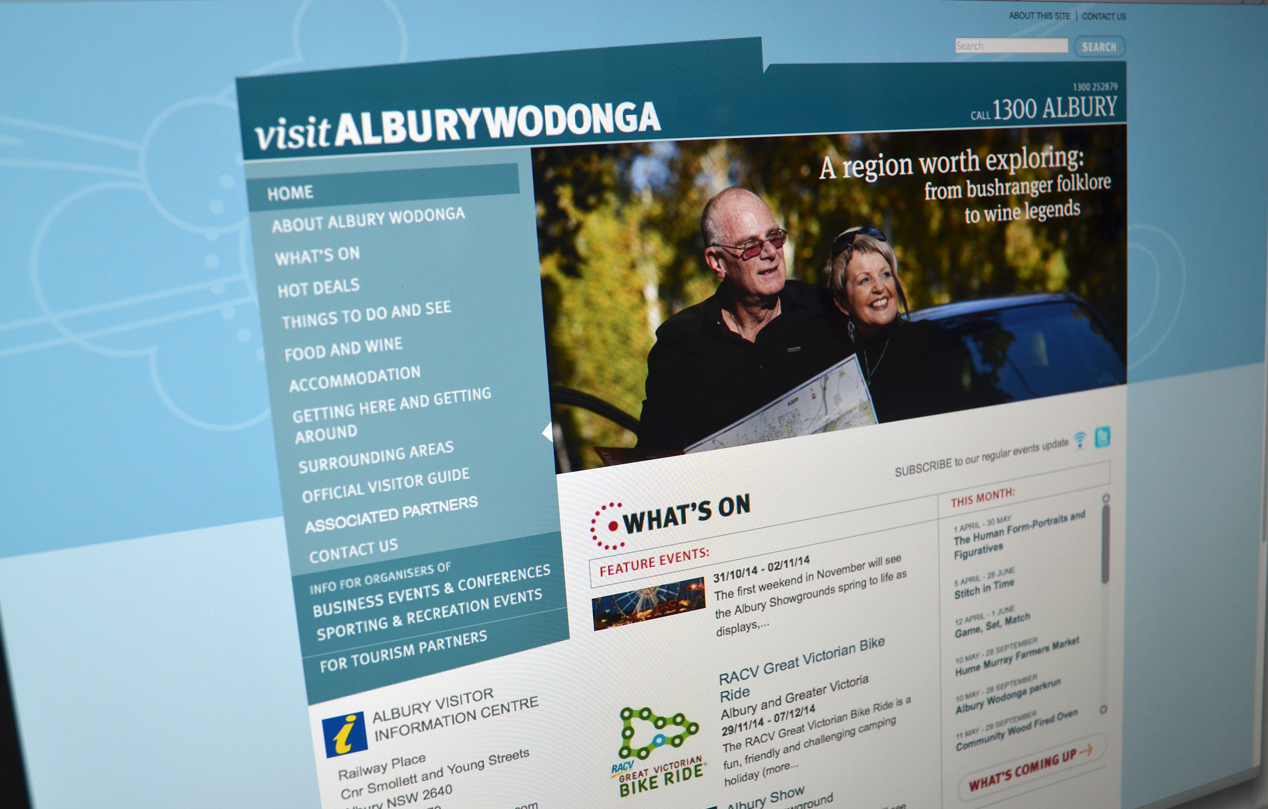 Two Australian regional cities pooled tourism resources to drive growth and development through an innovative combined website.
Albury and Wodonga are a stone's throw from each other across the Murray River on the border between New South Wales and Victoria.
The site, visitalburywodonga.com, is primarily a showcase for in-bound tourism and a tool for key tourism influencer groups such as local residents. It allows them to better understand what the region has to offer when families and friends visit and to plan inspiring activities. Albury Wodonga is already a leading regional destination for conferences, sporting and recreational events, with an extensive range of quality shopping opportunities, entertainment amenities, cultural facilities and nature-based activities. Its strategic location on the Murray River, close to snowfields and food and wine regions, further strengthens its appeal.
The site is clearly designed for ease of navigation, offering audiences simple push-pull technology to use event planners to see what's on when they are travelling. It has strong 'what's coming up' features and allows easy subscription to regular updates. Local providers are able to package up content and offer special deals, while there are also audience-specific suggested events, activities and maps.