Clarity amid uncertainty
Client: Watercare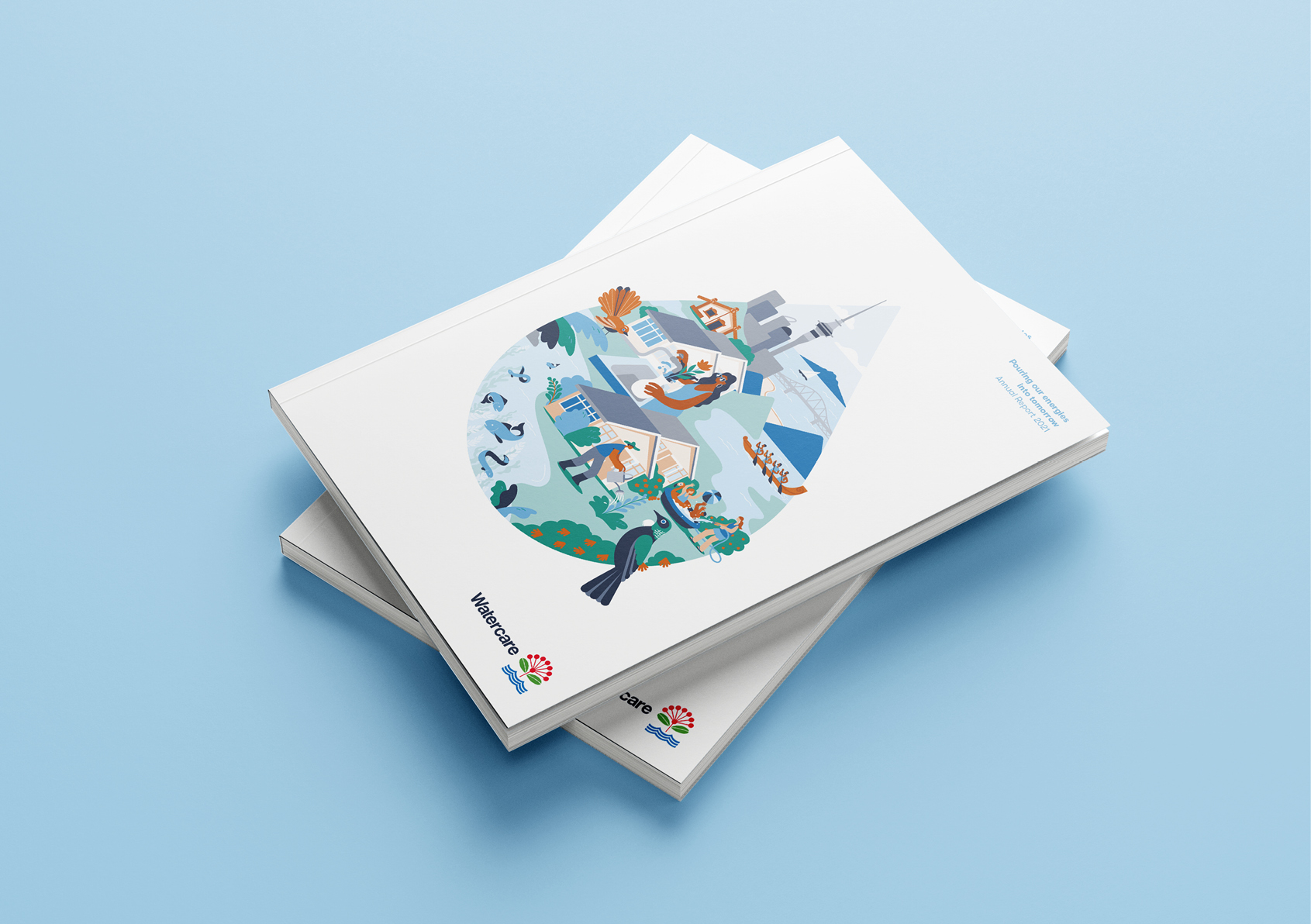 Despite Three Waters upheavals and volatile weather, Watercare's long-term strategy is the key to quality and reliability.
The Brief
Watercare's inter-generational infrastrucure planning and long-held sustainability accountability has informed the consistency of their annual reporting content for many years. In the most recent years, this story has been more holistically framed through the integrated reporting lens. Building on this consistent strength is the soundest communication strategy for Watercare, however the environment they operate in can change from year to year, often with causes beyond their own control.
Quietly acknowledging Watercare's 10th anniversary this year, our communication challenge was two-fold: Evidence their planning record as capability to look through pending national water policy shake-ups, and reassure Aucklanders of security of high quality supply through drought. In addition, we were charged with reflecting Watercare's reconfiguration to be a more customer-centric organisation which included the need for a consumer-oriented shift in visual style.
The Solution
From a messaging point of view, succinct clarity was the key: separate the narratives between what we can directly control and what we can't.
We look ahead and plan ahead very effectively, and have always done so.
But two unknowns remain: climate change volatility, and proposed water reforms.
These propositions were then expanded upon with powerful evidence and supporting data via the integrated reporting structure.
We accepted the brand evolution permission with alacrity, shifting Watercare's persona to more accurately mirror their customer focus – a softer, more fluid visual style, utilising gentle illustrations and an engaging colour palette. This resulted in a quite significant change to the brand's visual expression that has established a reset for other marketing activity to follow.
The Results
This report fully met our clients' objectives for both stability and greater customer appeal, saying "looks great, very fresh and I really love how it has all come together".