Every journey needs milestones
Client: Vital Healthcare Property Trust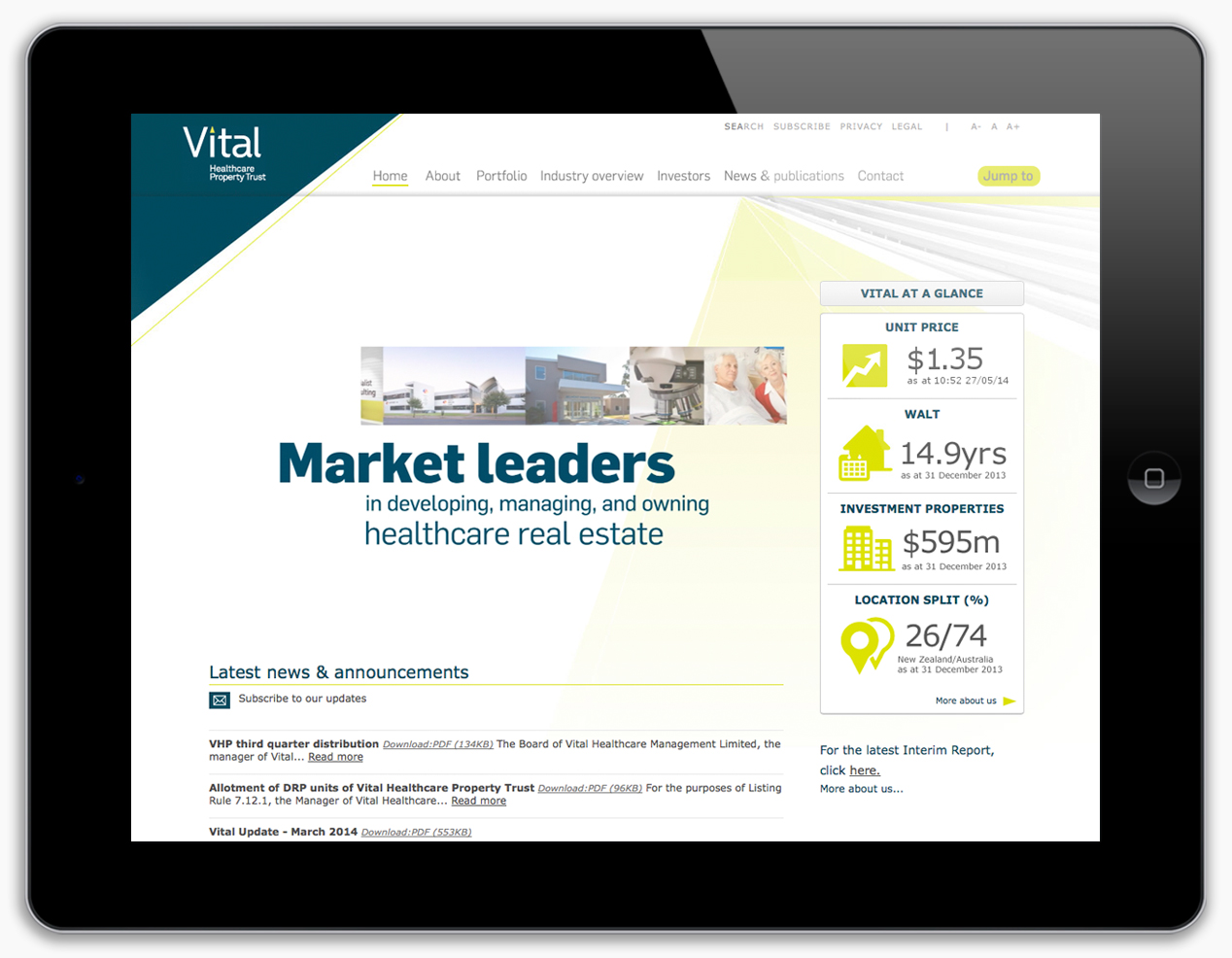 Vital Healthcare Properties had been through a real journey in the previous two years before we worked on their website.
They'd changed their name and visual identity, acquired new owners and moved forward with a new operating philosophy.
The website now needed to reflect where they'd got to on this journey and lay the platform for their on-going transformation ahead. We introduced a flexible web structure much more aligned with their audience groups and a design that reflected the energy and freshness of their brand. A number of in-built features were designed to encourage return visits and a simple-to-use CMS approach encourages Vital to keep updating the site as their journey continues to unfold.