A clear line of sight
Client: Transpower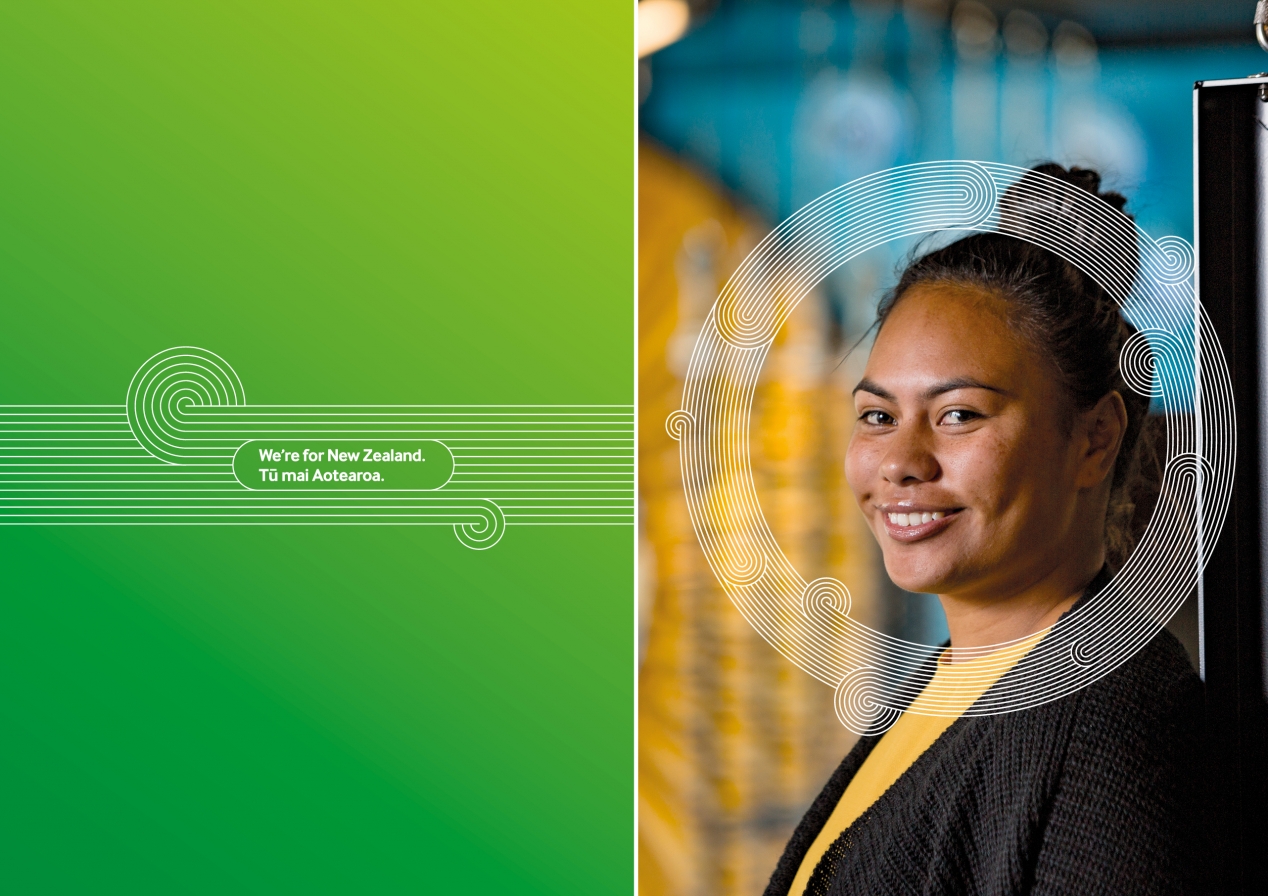 Helping Transpower staff engage in the corporate 'why'.
The brief
In a dynamic energy environment, Transpower asked us to help engage their staff in 'the why'. A communication programme was required to create a clear line of sight between the overarching purpose, the strategy, the business plan and what's expected from each staff member.
The solution
Transpower gave us the why - We're for NZ -and its Maori translation. This became the starting point for us to create a visual language that spoke to it. Emotive imagery of Kiwis enjoying life and being productive represent the outcomes Transpower works towards. Bold parallel lines, that mimic transmission lines, become the connector device to allow audiences to see how one thing relates to another. Subtle Māori motifs add a unique New Zealand identity, and colour, typography, icons, staff photos and an energetic tone add further connection, inclusiveness and alignment.
Engaging staff is a process, and we worked closely with the Transpower team to develop a programme that takes staff through awareness, acceptance, adoption and embedding. Our interactive launch presentation, incorporating a video made by Transpower, told a balanced emotional and rational story that allowed audiences to immerse themselves in. For example, a wall of stickies saw staff collaborate on ideas of how to be for NZ.
An oversized take-away document reinforced the big pride in both NZ and Transpower's work. It took audiences from the big emotive messages through to the functional strategies, activities and behaviours that allow 'the why' to be delivered.
A number of follow-up communications and activities were used to deliver repetition and reinforcement. Most notable was a discussion guide for managers to talk through with their teams. An individual workbook sees each staff member create their own journey, connecting their own responsibilities and actions directly with We're for NZ.
To ensure the why became part of the everyday, we incorporated it strongly in the design and messaging of the new office. And to ensure new staff also understand the role they play, we are working on an engaging induction programme that delivers alignment from day one.
The results
The launch was successful in exciting and invigorating the Transpower team. The visual language has been whole-heartedly embraced, and it's even starting to influence how they speak to external audiences. Transpower feel proud of what they do for NZ, and we feel proud of what we do for them.