Taking the Integrated Report online
Client: Ravensdown
WINNER - ONLINE REPORTING - PRIVATE SECTOR: 2018 ARA AWARDS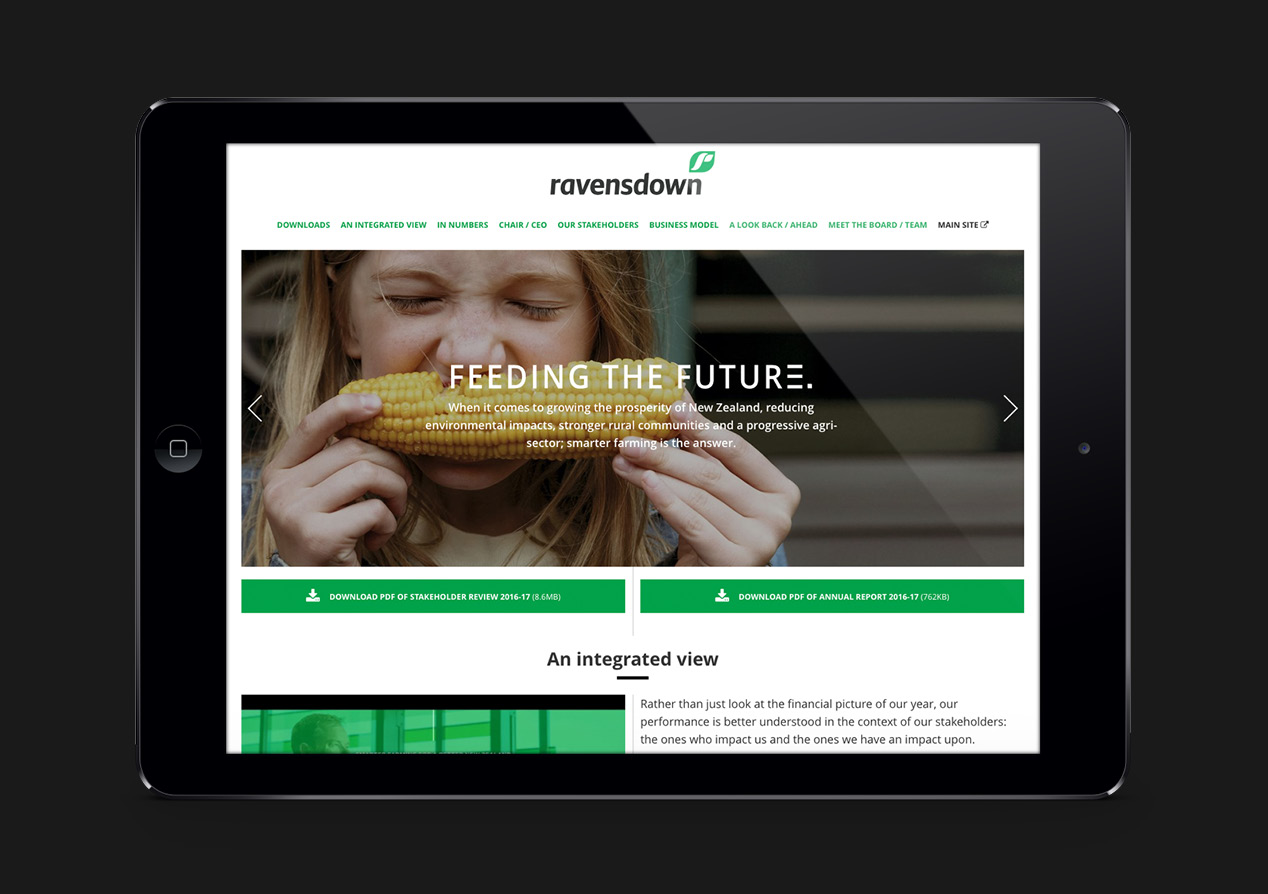 A cost-effective solution to taking the complex and presenting it online, simply.
It was a clear goal for this first Ravensdown Integrated Report to have an online version with enhanced content. But working out how to do this at speed and at reasonable cost was something of a challenge.
The solution was forward thinking preparation and a rigorous distillation process: really defining the key content that told the top line stories, while providing links to download the supporting detail.
The important storytelling remains up front and engaging, while the rest of site – built on a one page scrolling site for clarity – clearly ticks all the leading stories from the print document, augmented by video interviews and stakeholder stories the bring the messages to life.