Make It Happen
Client: Mercury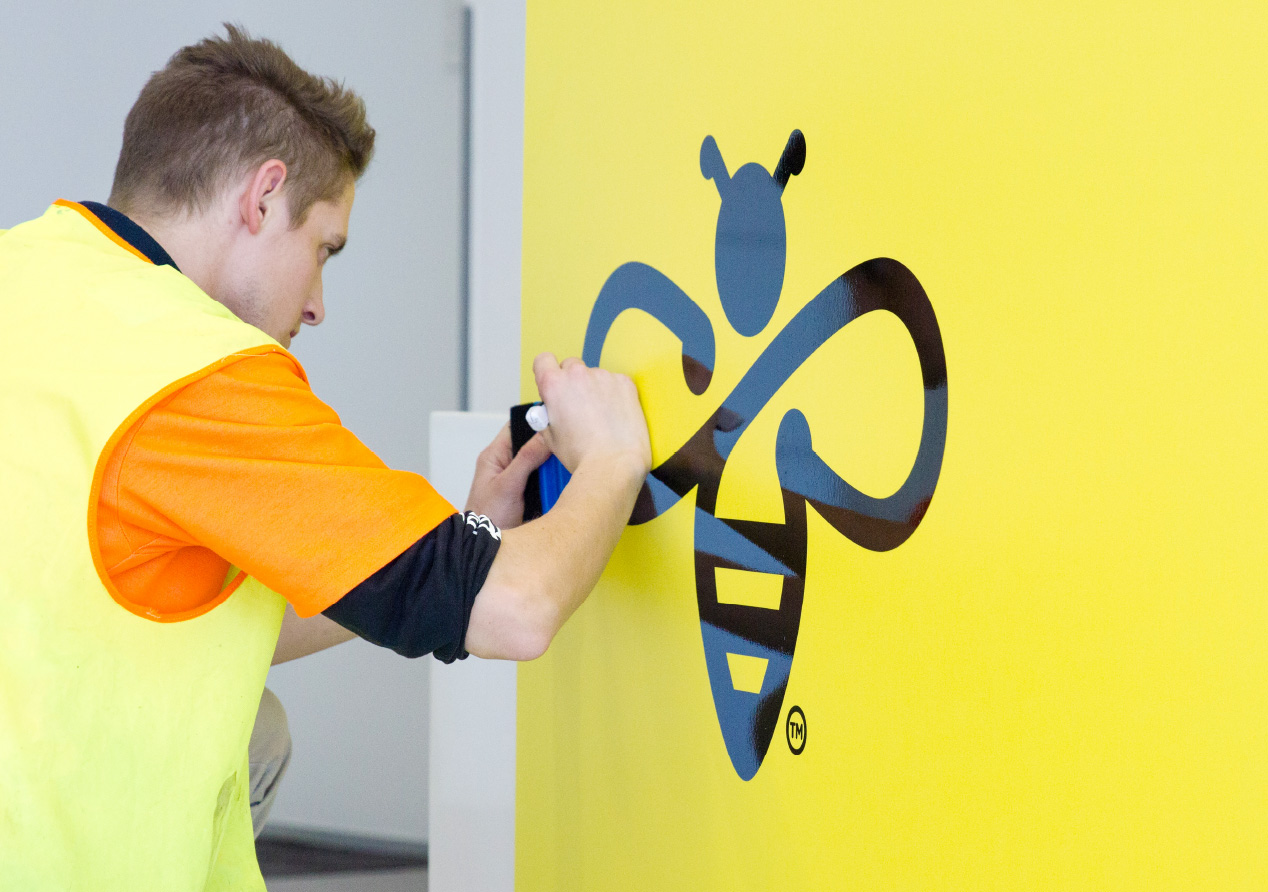 The decision to merge Mighty River Power and Mercury under a new Mercury brand, needed depth in resources, experience in brand rollouts and a whole lot of complex logistics management.
The brand and identity decisions had been made. Now, it was up to us to make it happen, and quickly. It helped that a few years earlier we had completed an extensive audit and refresh of the Mighty River Power brand. This meant we were starting with a thorough awareness of everywhere the branding appeared: from the fourteen hydro and geothermal power plants, their corporate offices, vehicles, printed and electronic stationery, merchandise, apparel, promotional items and so on. Almost immediately, we scoped over fifty discrete projects that would require individual design solutions.
The creation of a new brand is largely about distilling the essence of an organization to a single idea. The implementation phase however changes to a more expansive focus. And so you have to be properly resourced. Our Mercury roll-out team had two project managers, four designers, a strategist, three artworkers, a print production manager, and a full-time relationship with a signage and fit-out company.
While you begin with a clear set of brand guidelines, it's not until you get into it that you fully understand how the brand will work. Your implementation team cannot simply paint-by-numbers. They must have the brain power and design skills necessary to solve problems in ways that are consistent with the original intention of the brand. They must not just know the rules, but have the ability to develop new elements that were not originally conceived and they must also know when to re-write the rules, so that the integrity of the brand is maintained.
Successfully implementing a rebrand requires a partnership. Throughout this project there was constant dialogue between our team, the client team, and the other agencies. In part, this ensures no changes are made in isolation, which would lead to inconsistency. But more than that, working collaboratively enables cross-pollination: picking up ideas from one area to inform another, allowing everyone to get through.
Developing a new brand is one thing but rolling it out and embedding it is a whole other challenge.