Make history personal
Client: Ministry of Culture & Heritage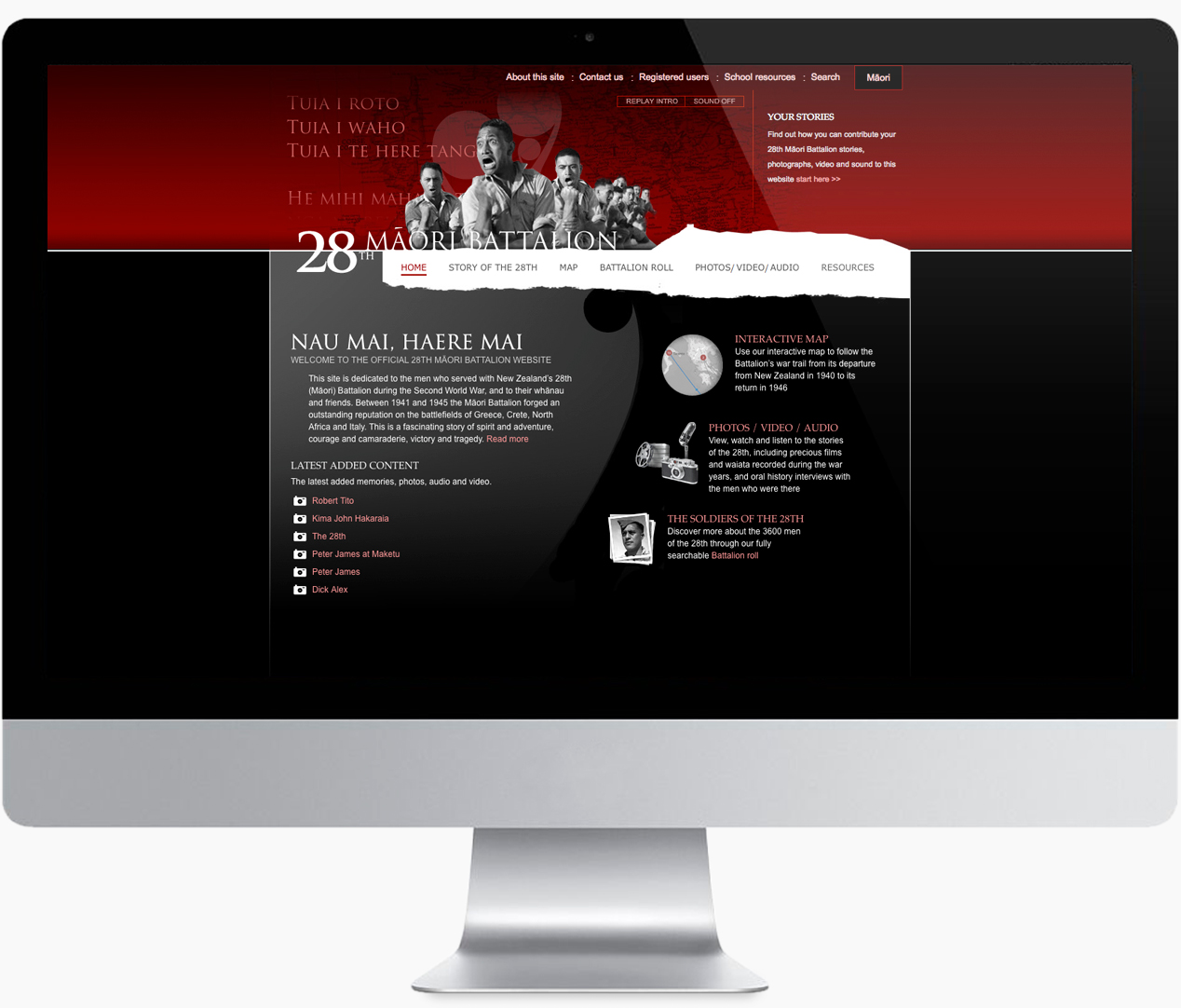 The Ministry for Culture and Heritage asked us to capture and preserve the stories of the 28th Māori Battalion in a website that would encourage others to share their own stories and images.
Using words, images, video, sound and movement we are able to take site visitors on a journey to experience the stories of WWII. The site combines a strong visual storytelling approach with clever navigation allowing users to tailor their experience with photos, podcasts, videos and personal stories. The site included an interactive map giving context to the stories. The site also has functionality allowing users to add their stories and images to ensure they are never lost.
We wrote the strategy, designed and built both a prototype and the full site. We worked closely with the client and their advisors on developing and running an extensive engagement programme, ensuring stories were captured in a sensitive way, aligned with traditional Māori cultural protocol.
The site has won awards both as a digital piece of work and also for its contribution to Māori heritage.