An engaging story
Client: Heartland Bank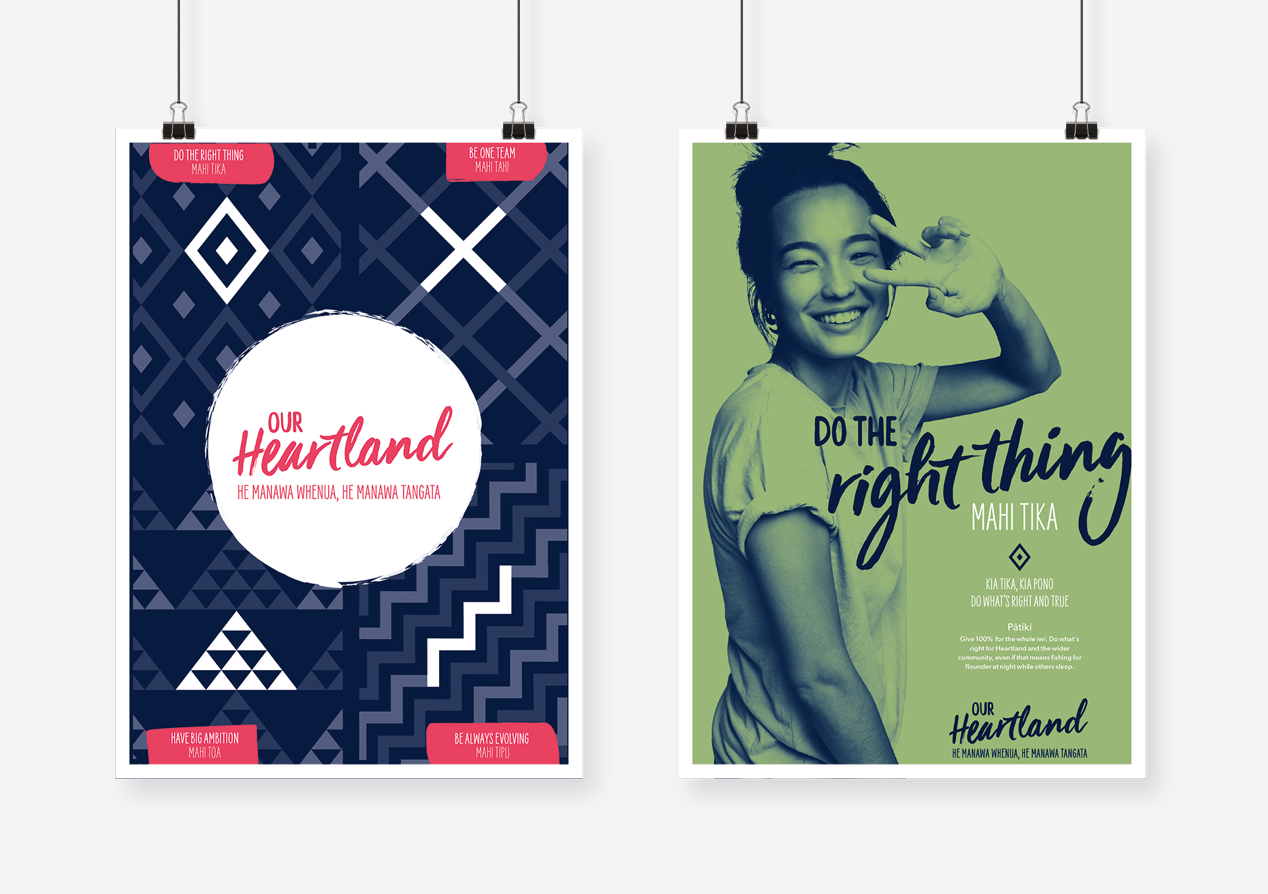 The Brief
Heartland Bank asked us to develop an internal communications programme to engage and excite staff in what they stand for and the unique value Heartland delivers to their customers.
The Solution
We started with a series of focus groups to understand staff's perspective on the brand, the culture and the customer experience. The resulting feedback led to the development of a highly emotional 'Our Heartland' brand story. We tested and refined the story with our focus group participants and found a high level of resonance.
The next step was to develop a cohesive visual language that could capture the essence, tone and feel of the story. It needed to be personal, emotive and capture a level of informality that comes when people who know and care about each other communicate. Our palette was Heartland brand inspired but more dynamic. The new hand-drawn font added a new level of intimacy. Heartland's corporate values underpinned the story and the decision was made to explicitly link them together. The Maori interpretation of the values became the inspiration for a series of graphic patterns and symbols that inform the internal visual language.
A number of activities made up the launch programme. The most notable was an uplifting and compelling video telling the brand story featuring the voice of staff, customers and partners. A notebook featuring the story, values and new internal identity ensured that the new story became part of everyday language and behaviours. And a Manager's Discussion Guide allowed team leaders to facilitate discussions on how their teams could live the story and values in the context of the work they do.
The Results
The feedback from staff has been strongly positive. Our client tells us there is a new found confidence, staff unity and a heightened sense of pride in Heartland and what they deliver for each other and customers.