Crafted appreciation
Client: Insight Creative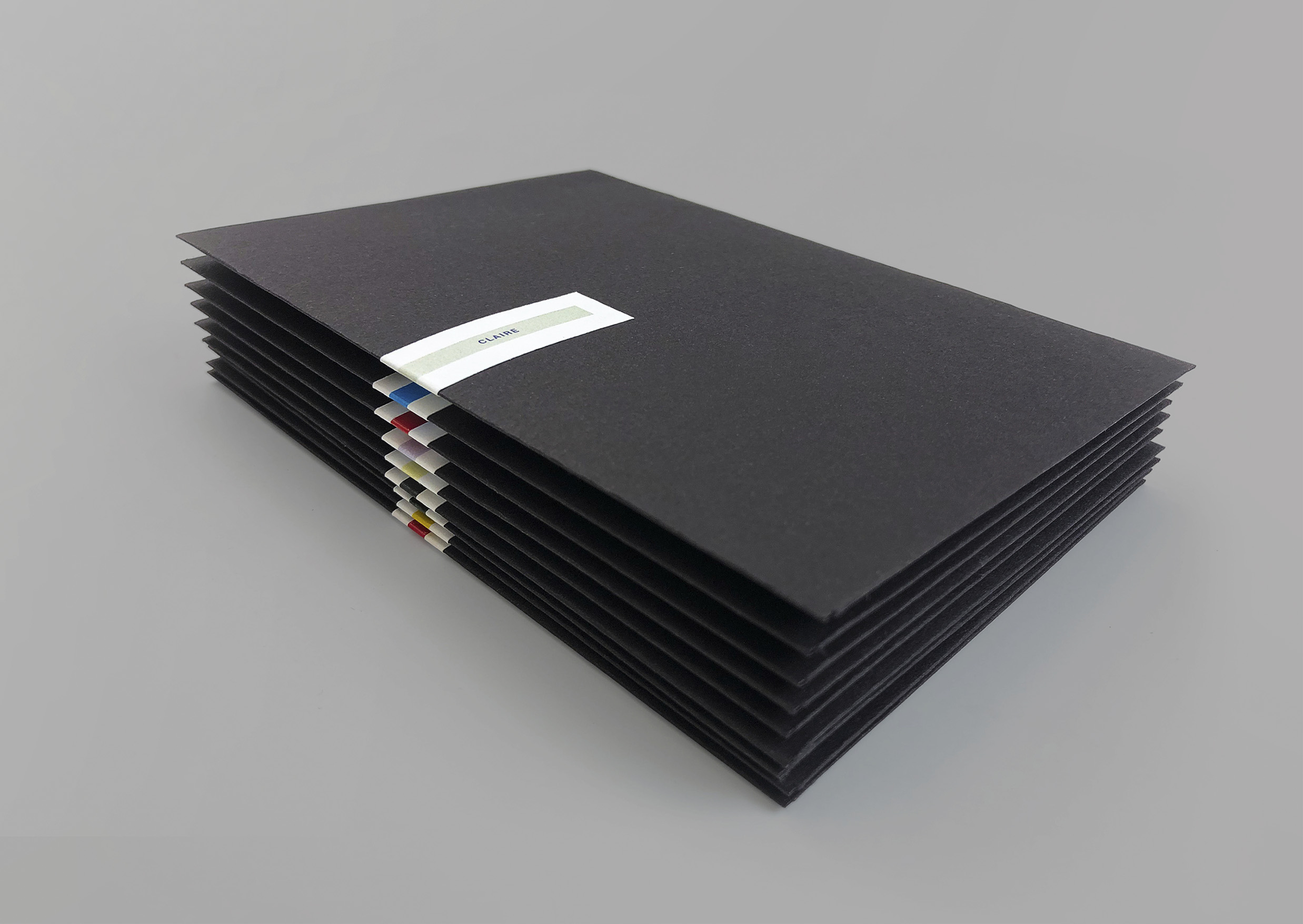 Appreciating our wāhine on International Women's Day
The Brief
For this year's International Women's Day (IWD) we wanted to celebrate the amazing wāhine in our team by thanking them for being themselves. We were clear from the outset that we wanted whatever we produced to be individual, single minded and to express our appreciation of each woman's uniqueness. This informed the brief and set the tone for our personalised gift, though an unexpected return to lockdown changed some of our thinking about how to best deliver it.
The Solution

The core idea was to give each person a little booklet custom-designed for them. At 85mm x 100mm, it was always going to be an intimate experience, delivered in three parts:
A uniquely crafted character based on their first initial;
A story about their name including famous namesakes through history; and
An individual message from 'the boys' about what we appreciate about them.
Each initial character was individually crafted to reflect the personality of the person. This meant that a variety of bespoke design styles and approaches were adopted. Each booklet uses a unique colour palette, reflecting the favourite colour of the individual. This highly personal approach gave us certainty that each recipient would be predisposed to the gift.
The 'origins of the name' copy came from a variety of online sources and the challenge was to align these with the personality of each wāhine and to select historical figures that reinforced the qualities we admired in the individual. Each male in the company was asked to express what they most appreciated about each of the women in our team. These were combined to provide a short, but heartfelt, message of personal appreciation.
Getting the balance of design crafting, colour and story-telling was crucial and it was made more challenging by an all-male team working on it. Outside female advice was sought, leading to subtle refinements in visual and written tone.
The booklet takes a unique approach to structure, unfolding in and out of itself to create a sequential story. This unique approach further reinforcing our key message of individuality. A print overgloss effect is added to each booklet, adding a sense of 'special' to each booklet.
For something this personal, the user experience was always going to be important. An elegant envelope and sticker was created to further reinforce a personal and crafted experience and to deliver a sense of something valuable. Fortunately, lockdown ended in time and we were able to personally hand deliver each booklet on the day.
A series of promotional elements were also created to celebrate the day internally and for our external social channels.
The Results
The feedback from the team was overwhelming positive. There were tears, hugs and lots of booklets proudly displayed. This feedback best captures the result achieved: "This is so special and it makes me feel truly appreciated." "Such a unique and beautiful designed piece, I will certainly treasure it."