Positivity where it<br>makes a difference
Client: Stand Children's Services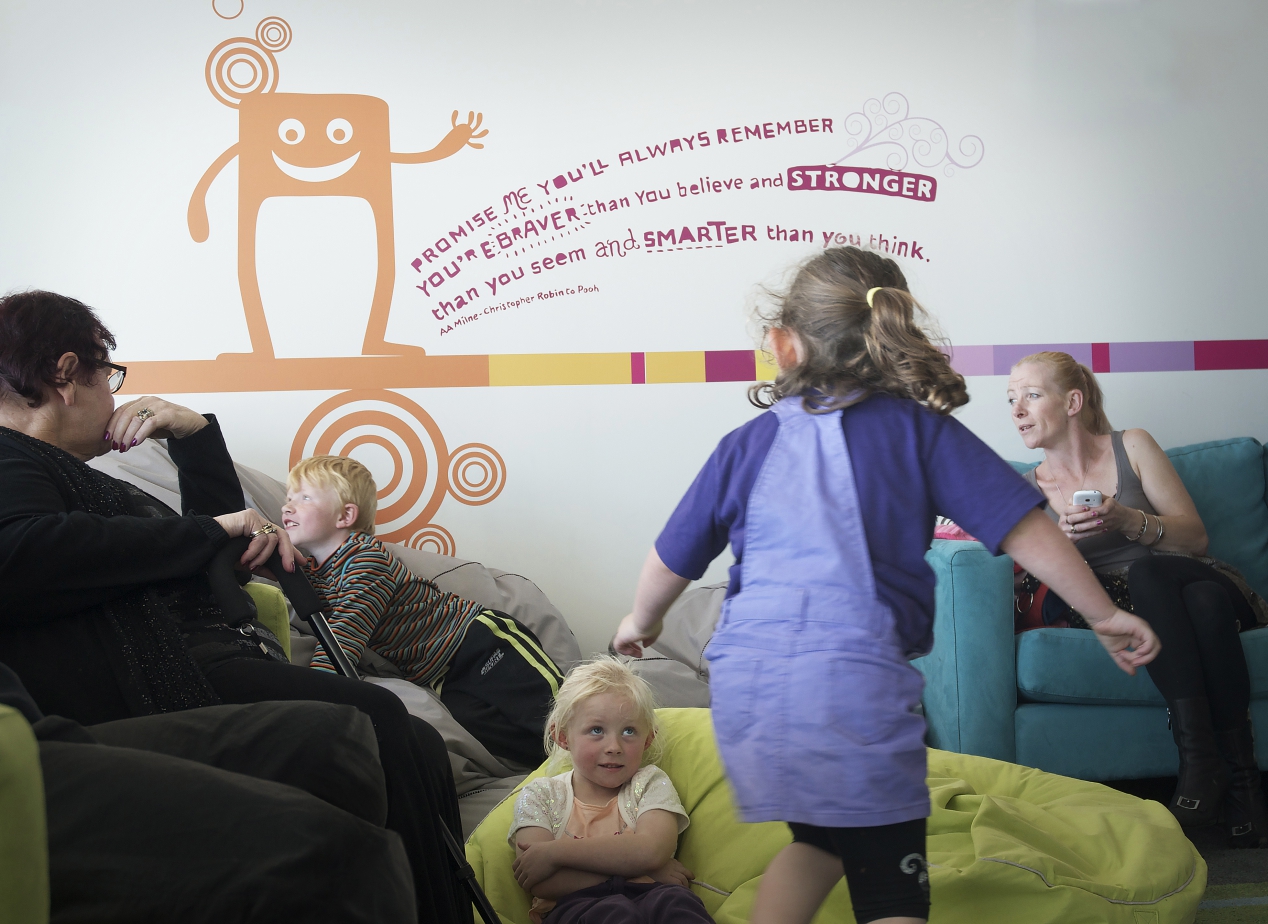 As part of our support for Stand Children's Services, we donated a village graphics system, designed purely to empower the children in care and add some joy and colour to the nurturing village environments, where it can connect children, families and whanau.
The graphics system that has been created for the full national network of Stand 'villages' and will be rolled out over time. The rebuild of the destroyed Christchurch facility is the first to benefit for Insight's gift.
The Brief
Stand Children's Services 
Tū Māia Whānau
 (Stand) work to transform the lives of children (aged 5-12) who are at significant risk of harm as a consequence of the environment and their own complex needs.
Each year, as part of Insight's ongoing relationship with Stand, we provide support in the form of a donation or creative offering. After the successful rebranding project, we worked with Stand to create an environmental graphics system that would be flexible enough to work across their seven villages nationwide and reinforce the transformational journey the children, families and whanau are on.
The Solution
Our starting place was to build on an overarching creative idea for Stand's identity, a brand of colour, and utilise a series of playful characters and messages that have evolved through the various annual reports we have created for them. The village environments that the children walk into when they arrive at a Stand 'village' are warm, caring and nurturing, so it was important to reinforce this by creating graphics that supported that environment.
The visuals and language are fun, uplifting and inspiring – celebrating the children, their families, the staff and the social workers that come into contact with each 'village'. The concept included a couple of interactive hero walls and games that children could actively engage with.
The system is flexible and modular system so that each village can choose the individual items best suited to their environment but also add to them when additional budget is raised. The system is easy to apply and cost effective.
The Results
In April 2014, Insight attended the opening of the new Christchurch village, a purpose built facility following the destruction of the previous village in the 2011 earthquakes. This was the first of the villages to apply the new environmental graphics and it was incredible to see the reaction of the children as they saw them for the first time. At the opening ceremony, the children, families and dignitaries were overwhelmingly positive about the enhancement the graphic system gave to the purpose-built facility - from the small and personal details to the large expansive wall coverings, each one resonated with the audiences.
The Stand leadership team has generously given us positive feedback, gratitude and appreciation on how the system will add so much to their environments.