All good in the community
Client: St John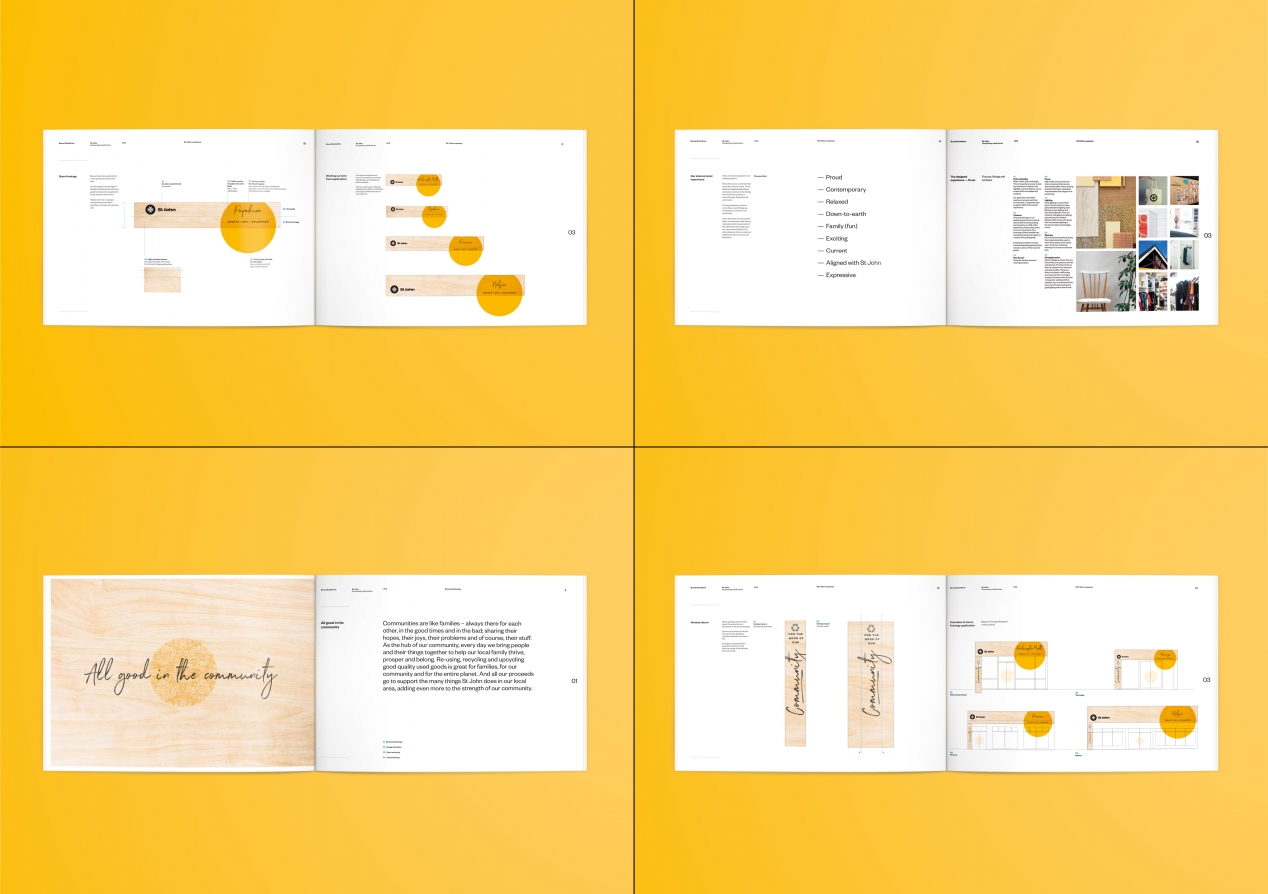 Proceeds raised by the St John network of retail stores support local ambulance and community activities. Giving the stores a greater presence can only enhance this achievement.
The Brief
St John is a much loved brand but when you think of it, you think saving lives rather than second hand goods. St John relies on extensive fundraising efforts to help fund the amazing frontline work they do, including a network of retail shops throughout the country. Proceeds raised by these shops support local ambulance and community activities. Our challenge was to create a distinctive retail brand identity to help tell this amazing story, give St John stores a stronger retail presence and to add value to the core St John brand.
The Solution
Following the brief, we analysed the local competitive environment and completed a global scan of charity shop trends. We identified five feasible brand positioning directions: a local approach; value for money; designer boutique; all about the cause; or a green recycling angle. By developing a story and a design direction for each of the directions we were able to engage with retail store managers and operators nationwide to gain a better understanding of how the positioning could work best for them.
The preferred direction – all good in the community– focuses strongly on a St John store's role as a community hub: a place where people come together to connect, share their stories and 'stuff' for the good of families, the wider community and the planet.
Starting with the St John visual identity, we looked to add that sense of a local neighbourhood store. The core circular graphic, representing the individual surrounded by their community, is derived from the St John logo and acts as a location hot spot. The typography incorporates a personal handwritten font and the photography feels human and real. The tone of voice is familiar and welcoming while the textures say connected and upcycled. Overall, it's a homely grassroots identity that heroes the community.
The Result
The new St John store identity is being rolled out progressively across new and existing stores. The first, in Papakura, Auckland, opened in December 2018 and has been well received by locals and shoppers alike. There's no doubt that it's all good in the St John community.