Heroing a Māori strategy
Client: Spark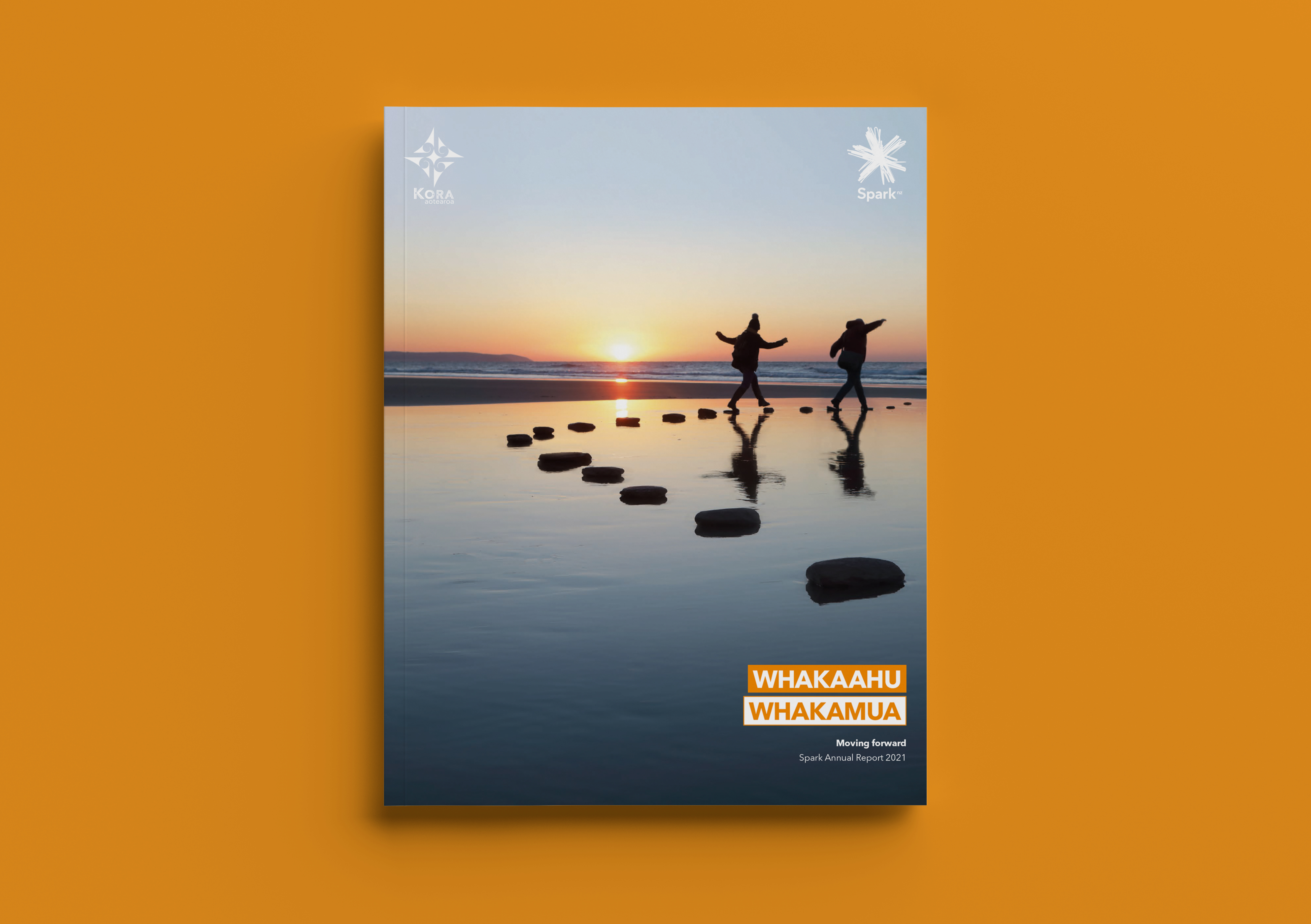 Spark's reporting continued its evolution through the continuing pandemic challenges.
The 2021 report was Spark's second under the Integrated Report framework, maturing its approach to balancing financial and non-financial outcomes.
This report evolves by pairing quality discosure information with greater connectivity across the various capitals. The <IR> principles sit strongly with Spark's ever-growing attention to meeting the needs of a broad range of stakeholders, in particular in the social and people space. Much has evolved in improving digital equity, ensuring a positive digital future for all stratas of society, affected quite differently by the effects of the pandemic. And their full Māori strategy is now firmly and authentically interwoven across all aspects of the business, finding the shared space between Te Ao Māori and the corporate world. These days, of course, every company is also needing to up their actions and commentary on climate change and ESG issues.
With this corporate mindset of creating value for all stakeholders while balancing the impact on their various input capitals with the outcomes needed for various stakeholders, the integrated reporting framework is the ideal lens through which to view and articulate those trade-offs.
Messaging this year was once again influenced by the circumstances that Covid imposed. Last year's narrative around enabling much of life's requirements to continue without missing too much of a beat continued – whether that be working, learning or socially connecting. Spark also reported back on progress on its three-year strategy introduced in the 2020 document.
From a design perspective, continuity reflects a calm and sure hand on the tiller, although even within those parameters, we always gently evolve details to ensure continual improvement and striving for even greater clarity.