From Ford Cortina to Formula 1
Client: Sanford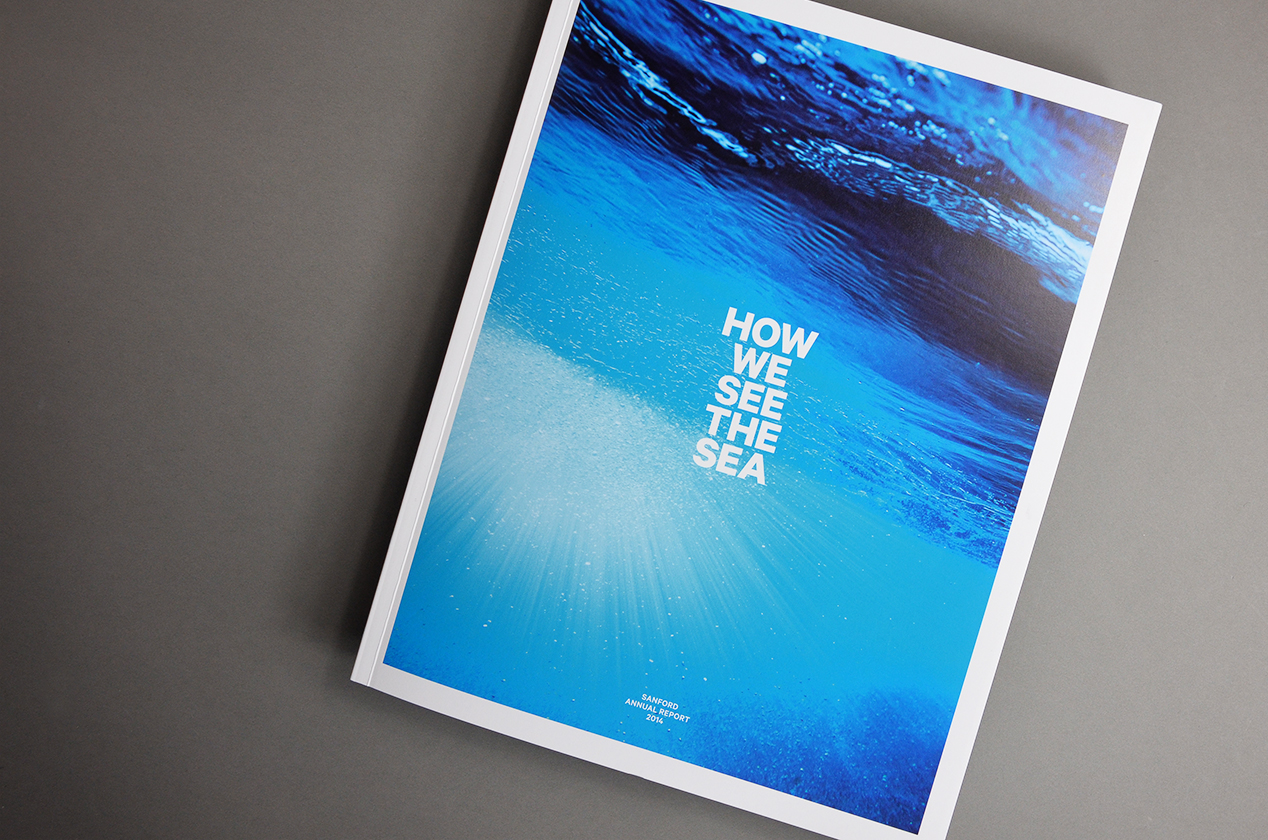 New leadership brings the opportunity for significant shifts in positioning and communication. Sanford is a case in point.
Sanford is a leading fisheries company.
We have been producing their annual report for nine years now, based on a tightly constrained aesthetic driven by the previous leadership. A new CEO was appointed in 2014 with a mandate for major change, which he wasted no time in implementing – and that included the ability to tell the Sanford story as it had never been told before. He briefed us clearly to make a complete departure from previous reporting constraints, allowing us strategic and creative freedom to meet his business objectives for the report. His goal was to completely modernise the face of the business, raise profile and to produce the first Integrated Report globally in the fishing industry and only the second Integrated Report in New Zealand (the first was NZ Post).
Although only published in December 2014, both staff and external commentators are having their previous perceptions of the company challenged and have found the new expression of Sanford totally refreshing. The leap from what we were limited to producing in 2013 to what we have been permitted to create in 2014 is akin to putting a Ford Cortina beside a Formula One racer. To quote the new CEO: "The report has received so many positive responses that we may find it challenging to live up to expectations at the end of this year."