Manifesto, mission and meaning
Client: New Zealand Transport Agency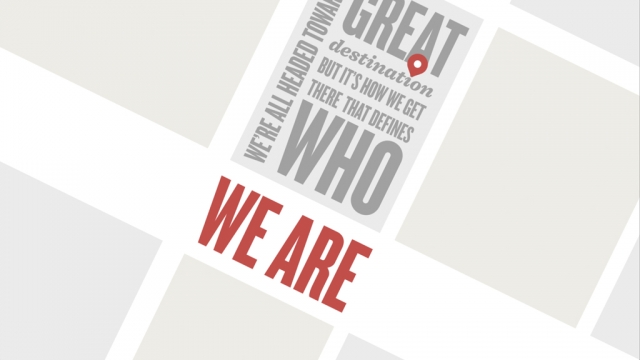 NZ Transport Agency worked hard on their core purpose and values. Our job was make it communicate effectively.
Using video and posters, and a tonality of fun and inspiration, we engaged the workforce with a suite of manifesto tools that delivered the message.
The Brief
NZTA Central engaged us to bring their internal manifesto to life. With a great deal of work done internally to distill the team's core purpose and values going forward, it was our job to craft this both tonally, visually and effectively.
The Solution
We did this in a two-pronged approach with two very different mediums – posters and video. However, our foundation task was to craft engaging, fun and inspiring language. Using 'the journey' as the core metaphor, we devised short, smart quotes, that were playful and engaging, and that staff could understand and buy into. This delivered a new language they could use and relate to, based on the core thought 'We are central to a thriving New Zealand'.
Bringing the Manifesto to life on video provided an engaging point of interest and connection for the team. We brought the language to life through animation, adding some characters and creating a sense of movement. The voiceover mirrored the written tone & manner – it was kiwi, down to earth and playful.
The supporting posters kept the video message alive long after its initial viewing, using the same colour palette to ensure continuity and by giving the foundation language a memorable visual hook.
The Results
The result was a highly engaging suite of Manifesto tools that delivered the core message in a new, easy to understand, fun language for NZTA Central.