Branding an unbeatable business experience
Client: Kensington Swan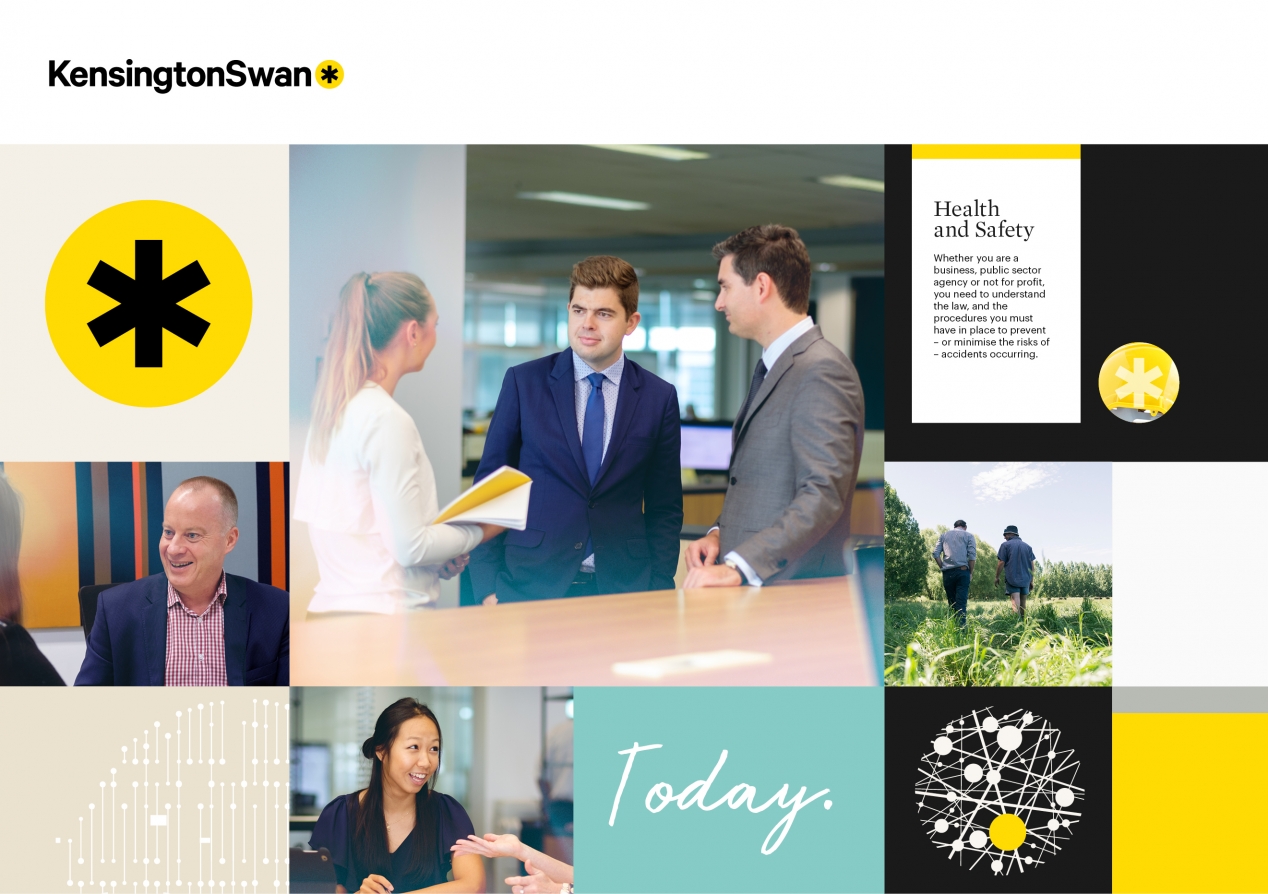 The most effective branding happens from the inside out – a creative reflection of the authenticity of the organisation.
Kensington Swan is a leading New Zealand law firm which has identified the quality of the client experience as a genuine point of difference.
The Brief
Kensington Swan appointed us to bring their unbeatable client experience business strategy alive in a brand expression and website.
The Solution
We started by reviewing client research and reinforced this with multiple staff workshops to develop an inside out perspective. This allowed us to develop and test four brand positioning approaches, each one dialing up a different brand element. We used these to hone in on a final positioning based on understanding what's important to clients, tailoring the approach and the solution to their problem/opportunity and applying both IQ and EQ to deliver solutions that address both the business and human need.
This agreed positioning became the starting point for developing the brand story and the supporting visual identity. Kensington Swan already owned yellow in a competitive sea of dark colours so we recommended retaining it and dialing up its warmth and vibrancy.
The Kensington Swan logo-asterisk was a point of discussion amongst senior leaders and we looked at all possibilities from retaining it as is, right through to replacing it with something new. In the end, we kept the essence and attitude of the asterisk but crafted it in a more modern and engaging way. We also turned it into an activation device, using it extensively throughout the visual identity, not just as a static logo mark.
New secondary colours, graphics, icons, typography and a real people/situations approach to photography all added to strong client-focused story-telling.
The website was seen as one of the key expressions of the brand. We developed an extensive strategy for the site with particular emphasis on the user experience. We wanted the home page to not just say unbeatable experience but to actively demonstrate it. Accordingly, we opened the site with strong brand story-telling, showing how Kensington Swan listens, understands and applies expertise to deliver results for clients. We supported this with a questionnaire, allowing users to tailor the home page, and site experience, to exactly what they need.
We defined specific journeys for potential and existing clients, as well as prospective employees. For each journey, we created multiple navigation approaches to illustrate that Kensington Swan doesn't take one approach for everyone. And through cookies and content tagging, the site promotes tailored content aligned with user preferences.
All these techniques, coupled with client-led language and the new visual identity, created a very user-centric on-line experience aligned with the Kensington Swan business strategy.
The Results
Staff have really engaged with the strategy and feel a real sense of pride in their brand story and identity. Existing clients have also noticed the difference, many highlighting how the brand now represents exactly why they choose to work with Kensington Swan.