Starting on the right foot
Client: EECA (Energy Efficiency and Conservation Authority)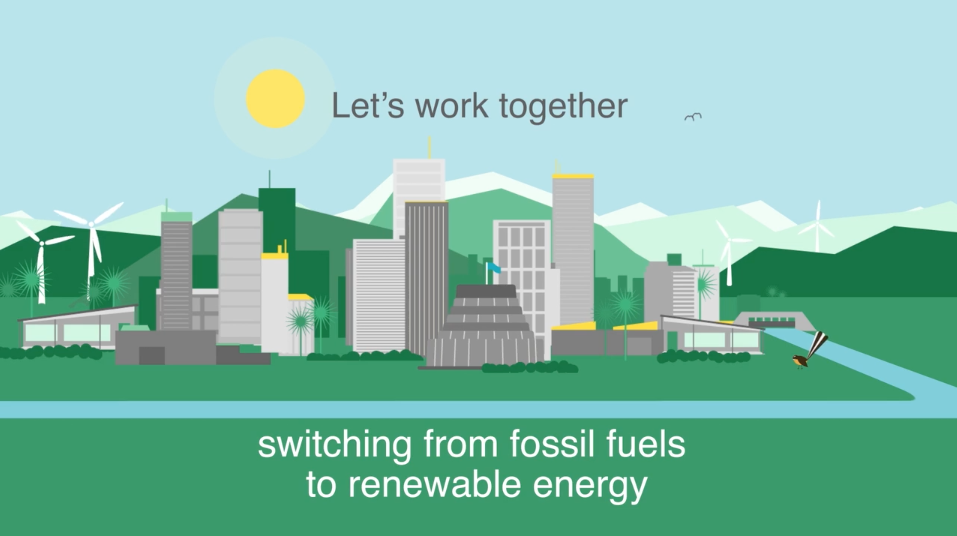 When people say 'renewable energy' when they mean 'renewable electricity', the very foundation of the subsequent conversation is flawed.
While it is true that 85% of New Zealand's electricity generation is renewable, it is certainly not true that New Zealand's energy is from 85% renewable sources. Think cars guzzling petrol for example.
And when that 'subsequent conversation' is about climate change, the consequences of starting in the wrong place can lead to erroneous conclusions and a false sense of security.
The Brief
EECA (Energy Efficiency and Conservation Authority) wished to the get these conversations starting on a factual footing, and so required an 'explainer video' to reset the frame of reference for those discussions.
They wished to convey some key messages and figures, and in an engaging way that could work across different media platforms. These included their website and social media, as well as at speaking events/conferences. It's a story designed to educate audiences about the current state and unite them on the possibilities for change. And those audiences are wider industry participants who can directly or indirectly influence energy consumption and generation in New Zealand.
The tone was required to be active and authoritative with a sense of urgency, incorporating an emotional aspect while also providing practical examples of how things can change.
The Solution
The client provided a script outline which we reviewed and edited, surfacing the key messages and developing the overall story. We then tightly directed our team of specialist animation partners to express the story with a simple but sophisticated style that captured a future-forward sensibility.
The Results
The animation attracted lots of interest and support from the wider team at EECA. Feedback suggests that the animation achieves its purpose and initial website analytics indicate there's a significant interest in its content.