A physical brand experience
Client: 1Above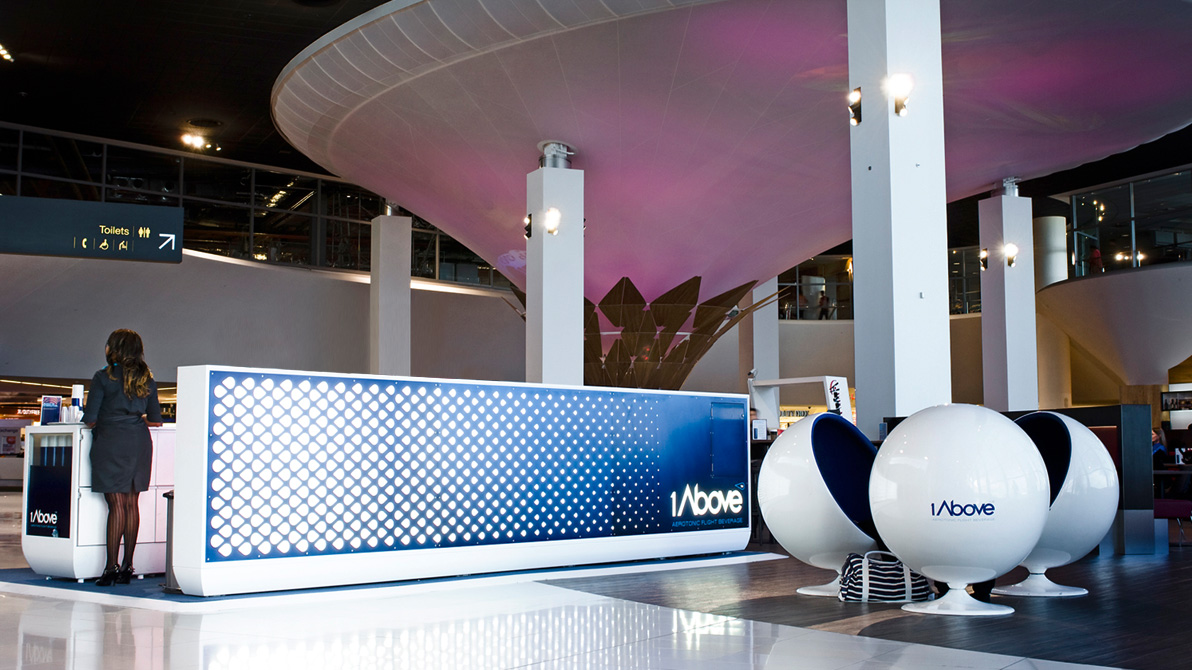 Part of creating the 1Above brand from a clean slate was designing the retail presence.
Because of its flight drink purpose, it could only be available airside and the task was to capture travellers en route to their departure gates on their journey from customs and immigration checks.
The airport kiosk needed to make a strong, brand aligned physical statement and reflected the high energy, beautifully considered and crafted aesthetic that the brand stands for. We worked closely with Jamie McLellan to create this masterpiece of retail theatre.
Giving the brand a physical presence beyond the pack also involved us in designing staff uniforms, vehicle livery and a 'mobile' trolley that could take the product to each departure lounge for last chance sales.