A spatial story
9 Nov 2021 by Jeremy Sweetman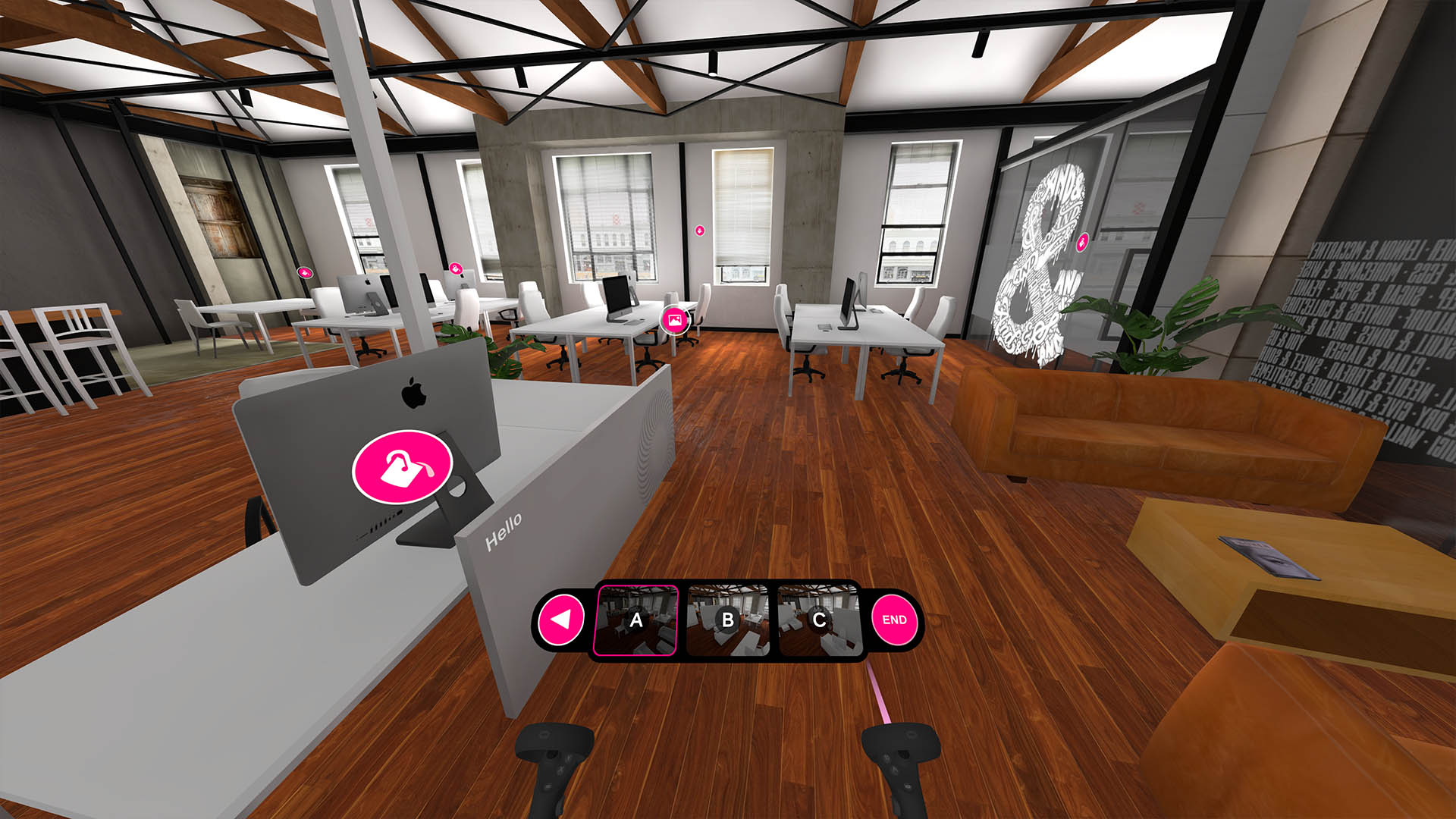 With the launch of the Insight Creative innovation lab – Mīharo ­– came our first challenge. As the title of the blog suggests, our first solution was the development of a spatial experience, born out of our relationship with the property sector and our clients working directly within the space.
We've been working with the property sector for decades and lucky enough to work with some of New Zealand's best operators – again, for decades. One of the ongoing challenges this industry faces is around tenancy, particularly in convincing new tenants of the suitability of new premises - discussions which can last for months. This challenge provided the innovation lab with the perfect opportunity to help our clients rent space quicker and to sell space which doesn't yet exist.
Over the past few years, we've been using Virtual Reality (VR) to plan the development of immersive spaces for clients. The process was simple, from either plans or LiDAR (Light Detection and Ranging) scans, we would create 3D models for use it as a canvas for our work.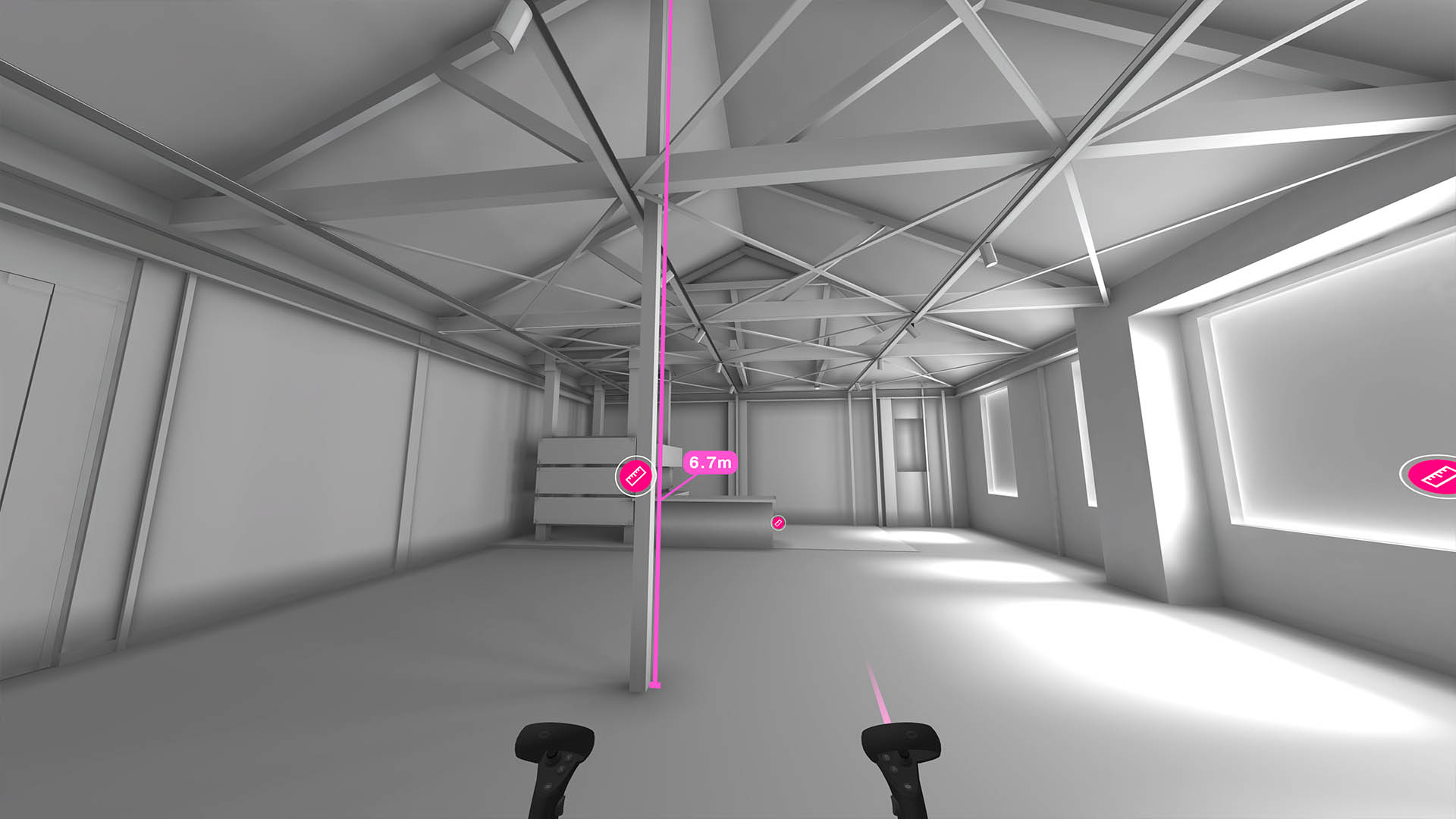 Leveraging our existing VR experience, we held several idea generation workshops to identify the opportunities (and practicalities) of delivering a solution designed with the challenge in mind. These sessions allowed collaboration between multiple disciplines who, between them, defined the framework which later became the initial Mīharo prototype.
Prototype done. A simple VR office walkthrough which offered the participant to view the space with differing room configurations, artwork and to apply unique and colourful wall paints. Development was undertaken using the Unity gaming engine the ability to make visual and layout changes directly within the environment itself.
To gauge client response and identify features missing or needing enhancing, we invited a couple of our clients to experience the initial prototype. Beyond a few teething issues with the hardware, we were stoked at the positive and constructive responses we received. Their valuable feedback, experience and insight helped us prioritise the feature list for the next iteration of the prototype.
Beyond feedback from user-testing, we had also identified a need to integrate the Unity engine into a content management system (CMS). This was going to be critical to success. We need to ensure the ability to maintain a large library of properties – each with multiple customised views – for each potential tenant. In short, our toolset needed to allow non-technical users the ability to upload and create a customised, commercial space. Once setup, users needed to apply colour, wall graphics and arrange furniture to create a nuanced – and highly bespoke ­– virtual space. No small feat.
Fast forward to today. Version two of the prototype, done. Impressively, using our MVP model, development was completed within only a few months. This week our Mīharo VR Spatial Project officially goes into testing.
One of our most exciting features we're testing this week is the ability to take an fully immersive VR experience and translate the content into an Augmented Reality (AR) experience – where the property is viewed through a mobile device onto a flat surface. Beyond this, we also developed the ability to view the same property – in 3D – via a web browser. Each version of the experience has been designed to utilise the same source file, as such, all changes are viewable through each channel.
Now with much of the complex development work complete, our attention is now set to refining our solution with commerciality in focus.
[To be continued…]