Relationships are mutually rewarding
Client: OnePath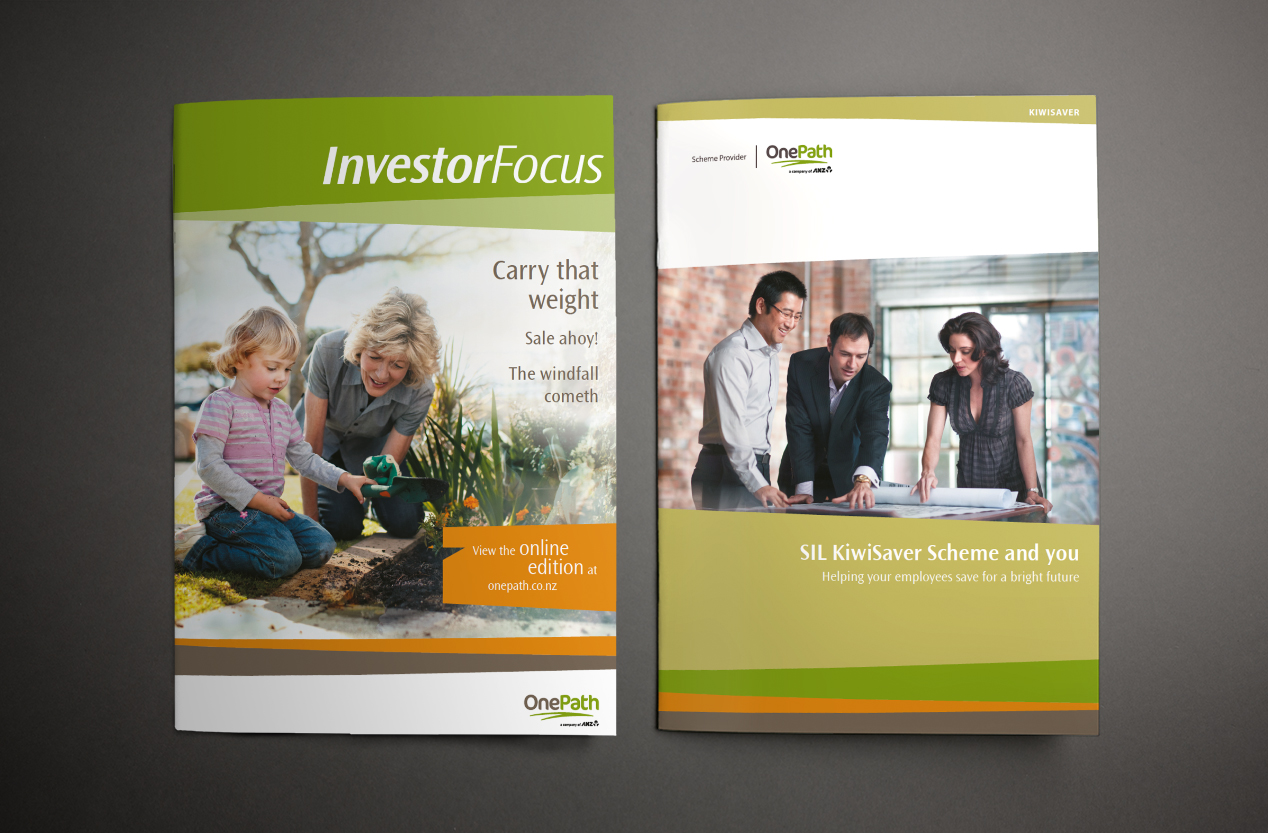 We worked with OnePath for over 17 years, partnering them in their growth from a boutique funds management company to New Zealand's premier financial services brand.
We are proud of the role that we have played in their success as Armstrong Jones, ING and as OnePath.
Over the years we've produced thousands of items including brochures, flyers, a book, videos, postcards, banners, merchandising, campaigns, magazines, presentations, stationery, proposals and so much more.
We've helped launch numerous products and services across a number of brands and sub-brands. And in 2010, when they re-branded from ING to OnePath we were entrusted to design and manage their suite of branded communications, covering hundreds of different documents.