A trusted voice for change
Client: Master Locksmiths Association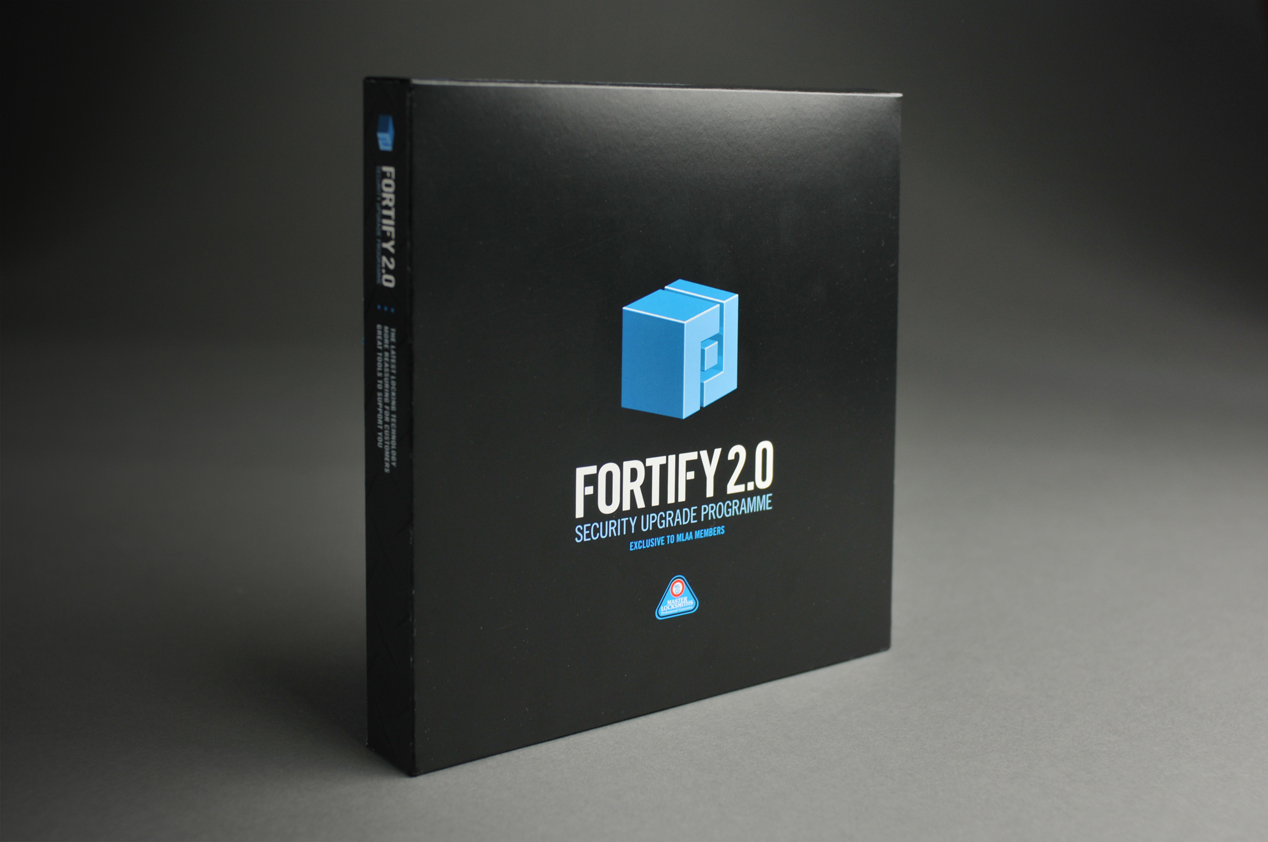 The Master Locksmiths Association of Australasia (MLAA) asked for our help to launch a new restricted key product to their members.
We reframed the opportunity, positioning the products as a vehicle for implementing an on-going servicing programme.
We created Lockey Smith – a brand endorser personality – to be the trusted voice educating locksmiths on how the Fortify 2.0 security programme allows them to evolve from tradesmen to trusted professionals. An extensive communication programme, incorporating both pre- and post-launch, included a suite of sales support material, Powerpoint and multi-media presentations, an exhibition display, giveaways, brochures and a website.
The Brief
The Master Locksmiths Association of Australasia (MLAA) had arranged access to two state-of-the-art Restricted Locking Products (RSP) to be available to their members. We were asked to help them launch these to their members before, during and post their upcoming annual conference. While on the surface this looked like a simple product launch, the real challenge was to use the new products as a catalyst to change master locksmiths' mindsets towards ongoing client marketing.
Our Solution
Our approach was to create an endorser identity for MLAA and use this as the voice to launch a new 'security upgrade programme.'

Lockey Smith became the trusted voice for MLAA and all things locking and security. He epitomises the 'ideal master locksmith' – the bloke master locksmiths want to be and the master locksmith all customers want. He speaks to other master locksmiths on a 'mate-to-mate' basis and is therefore perceived to be genuine and credible.

The security upgrade programme - Fortify 2.0 – included a specialist security consultation, leading restricted key products and on-going regular reviews, maintenance and support. In doing so, the customer relationship changed from a one-off transaction to an on-going trusted professional relationship.

We develop the identity and persona for Lockey and produced a full photographic suite to be applied to numerous endorsement situations. For Fortify 2.0 we developed sales support material, scripts, DM letters and emails, advertising templates, and Powerpoint and multi-media presentations. To launch both Lockey and Fortify at the MLAA conference, we developed a pre-conference teaser, print ads, a six metre long exhibition display stand, promotional giveaways and a series of post-event 'call to action' reminders.

We also reskinned MLAA's website using Lockey to promote the benefits of being a member of the master locksmiths association.
The Result
Fortify 2.0 was an instant success as locksmiths were quick to understand the value it delivered to their clients and their business. Just as importantly, it has helped raise the profile and perceived value of belonging to the MLAA. Lockey Smith has developed a life beyond the Fortify launch becoming the voice for industry best practice, and transforming how locksmiths service their clients and grow their businesses.