20 years of evolution
Client: Kiwi Income Property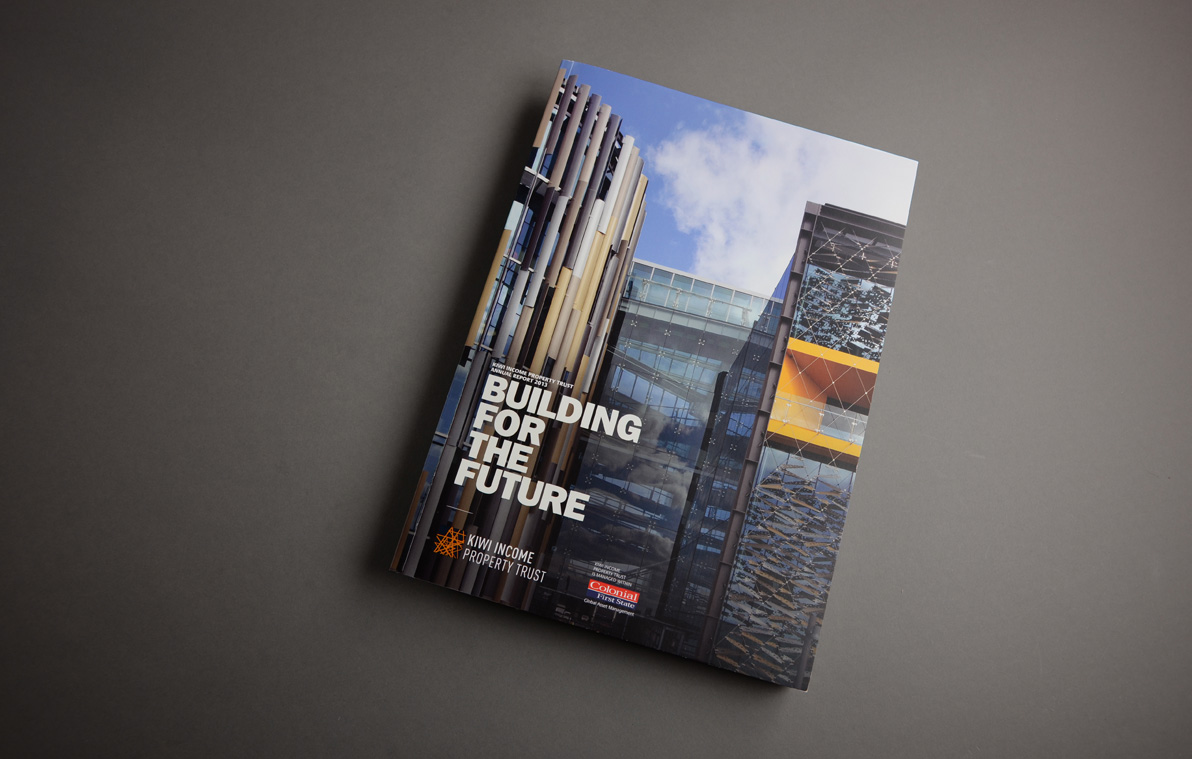 At the beginning of their 20th year, Kiwi Income tested us to once again evolve the annual report.
Having produced every one of their annual reports, the ability to bring fresh thinking was not a problem for us.
'Building for the Future' signalled that the next 20 years for KIP were going to be as dynamic as the first. It was a gentle introduction to the 20th year celebrations which were being planned for the following year. The extremely modern, exciting and sustainable ASB head office building at Wynyard Quarter was completed just in time for publication, so naturally found its way to the cover.