Ending the year with a smile
Client: Insight Creative
FINALIST: 2018 BEST AWARDS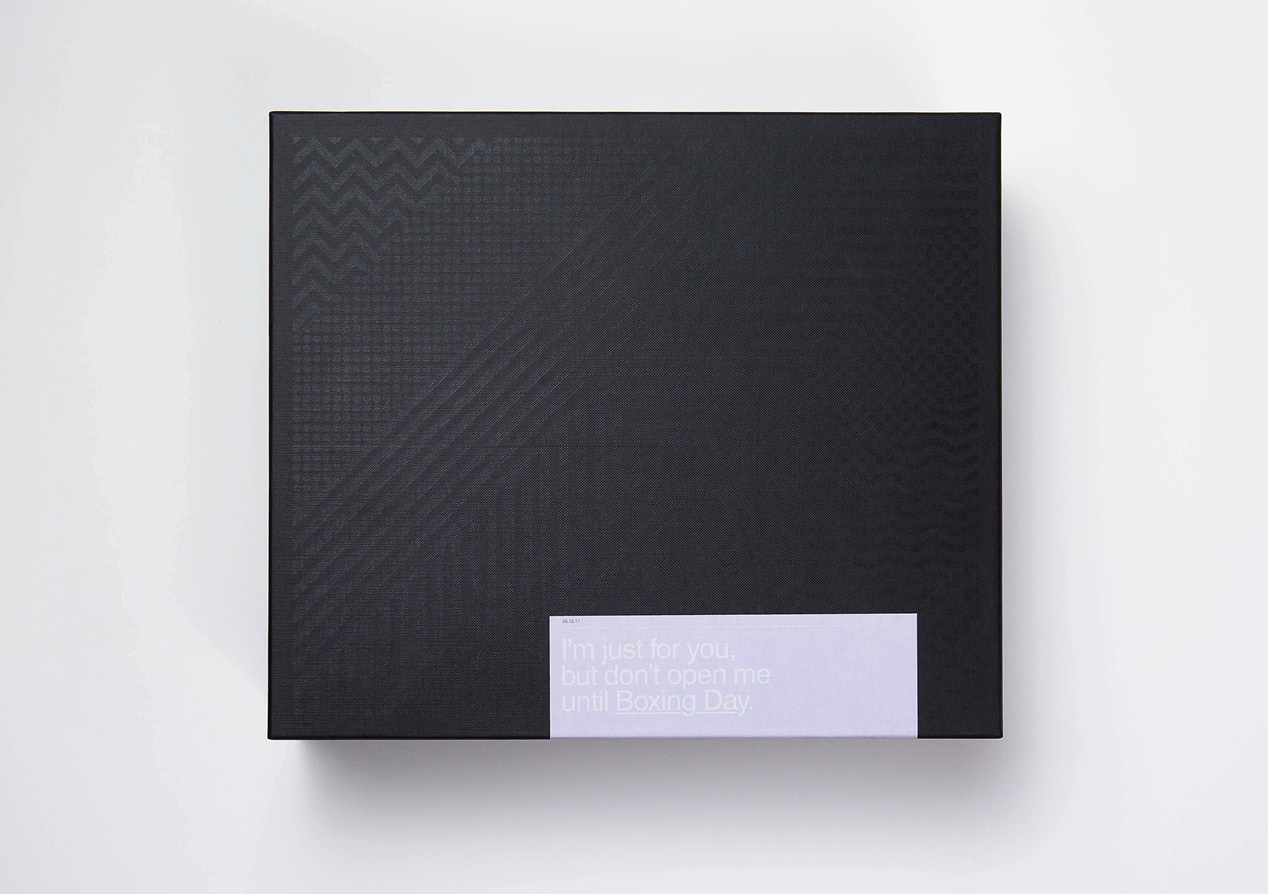 Even the annual client Christmas gift benefits from sound positioning and messaging strategy.
But there's no doubt that beautiful design also helps set the context, tone and engagement appeal.
The Brief
2017 seemed to be more hectic than most years. Every year at Christmas, we look for ways to acknowledge our clients, thanking them for their support and also recognising their efforts over the last year.
Given the turbulent year, this Christmas, we wanted a unique gift that helped clients relax and recover. Something that was more than a sentiment but an experience that actively engaged them in the process of unwinding. A gift so good, it put a smile on their face and compelled them to show it off to the people they spent the holidays with.
The Solution
Advent calendars scream Christmas, and this was the simple core idea for this year's gift.
A week before Christmas, our key clients received a personalised gift box, wishing them a Merry Christmas, thanking them for the year that was and asking them not to open their gift until after Christmas Day. The stylish black box gave little away of what was inside.
On Boxing Day, they opened the box to find seven separate tabs carefully packaged and beautifully presented. Opening the box was an experience in its own right, with a covering note providing both the context – we're going to help you unwind, relax and get ready to enjoy the new year – and the instructions to open a tab a day. The challenge was to make this engaging enough to entice audiences to wait for the full story and gifts to unfold over a week.
Each day, a new gift and a message was offered. The gifts started with gin and tonic, tea and popcorn, signalling the initial unwinding stage. The next few days encouraged relaxation and reflection with a beach ball and a book to capture ideas. The week culminated in party poppers for New Year's Eve and fortune cookies for the new year.
The tone of the messages progressed over the week in line with the gifts, taking audiences from calm to energetic and then to celebratory.
The overall design aesthetic was soothing, with the font, colour and graphic pattern also adding a fun summer vibe.
The Results
We had great feedback from clients, many telling us they couldn't wait to open each gift. Their feedback reflected how thoughtful the design was, showcasing our deep 'insight' into clients and their state of mind. Many clients shared it with friends and family and enjoyed receiving the compliments on our behalf.