Creative Christmas Cheer
Client: Insight Creative
FINALIST: 2017 BEST AWARDS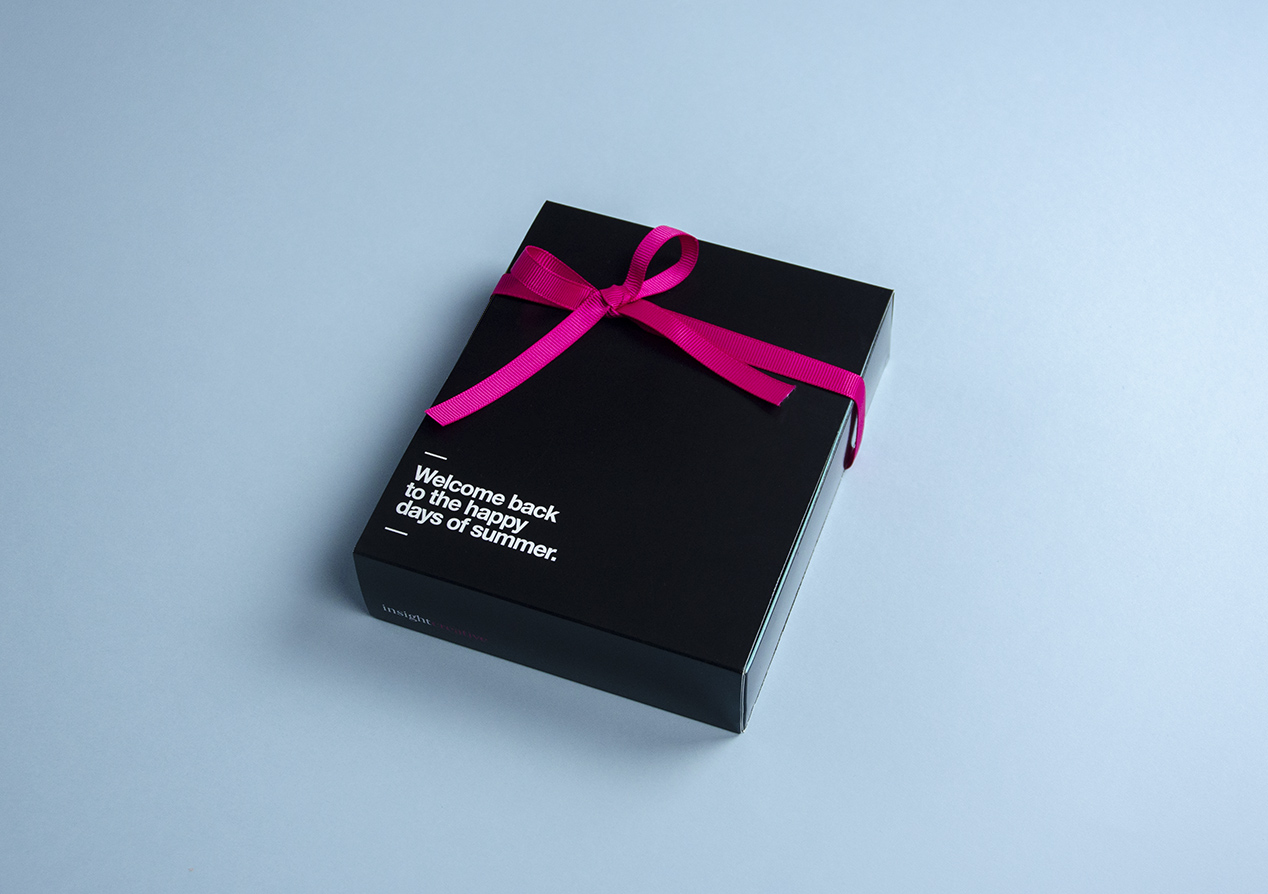 A unique gift that conveys the pleasure we take in working with our clients.
Creating a memorable Christmas gift is always a challenge, especially for a creative company whose clients have high expectations.
The Brief
Christmas is the time of the year when we sit back, unwind and look at the year that was, and plan for the year that will be. For us, it's also the time to acknowledge our clients. The question is "What do we give them to say thanks and to show them how much we value them?"
We wanted a unique gift that conveys the pleasure we take in working with our clients. A gift that reaches beyond the realms of a client's professional life, 'wowing' them at a personal level. A gift so good, it must be shared with others.
The Solution
We recognised that for most of us, the festive season is about summer holidays, and is there anything that says pure summer enjoyment quite like an ice-cream? An ice-cream would take clients back to those good old summer days when they were young and carefree; when things were simpler and ice-cream could fix a smile, mend friendships and create new ones. The days when there was no work, no bills, no shoes and certainly a lot less stress for our clients.
That's what the kiwi summers of our youth were made of and the inspiration behind our chosen gift. But how were we going to deliver a frozen confection in perfect condition? A twist was needed.
Working with a leading cake kitchen, we designed two cake pops shaped into ice-creams on a stick, with two classic kiwi flavours - Jelly Tip, and Jaffa.
Each gift box has two ice-creams – one for our client and one to share. The booklet accompanying the gift box uses strong story-telling narrative to paint a nostalgic picture of the kiwi summer. The design creates a strong retro feel through the use of font, colour and graphic pattern, all reminiscent of the classic kiwi summer.
Opening the box is an experience in its own right, with detailed design and consideration to how the story unfolds as the gift is unpacked by the recipient.
The Results
Astonishing feedback from clients. Many thought it was delightful to look at and indulge in; and expressed how well we captured that essence of yester-year. It seems many shared it with friends and family, as we've had positive feedback from a circle considerably wider than just the clients who received the gift.