A creative Christmas gift
Client: Insight Creative
FINALIST: 2016 BEST AWARDS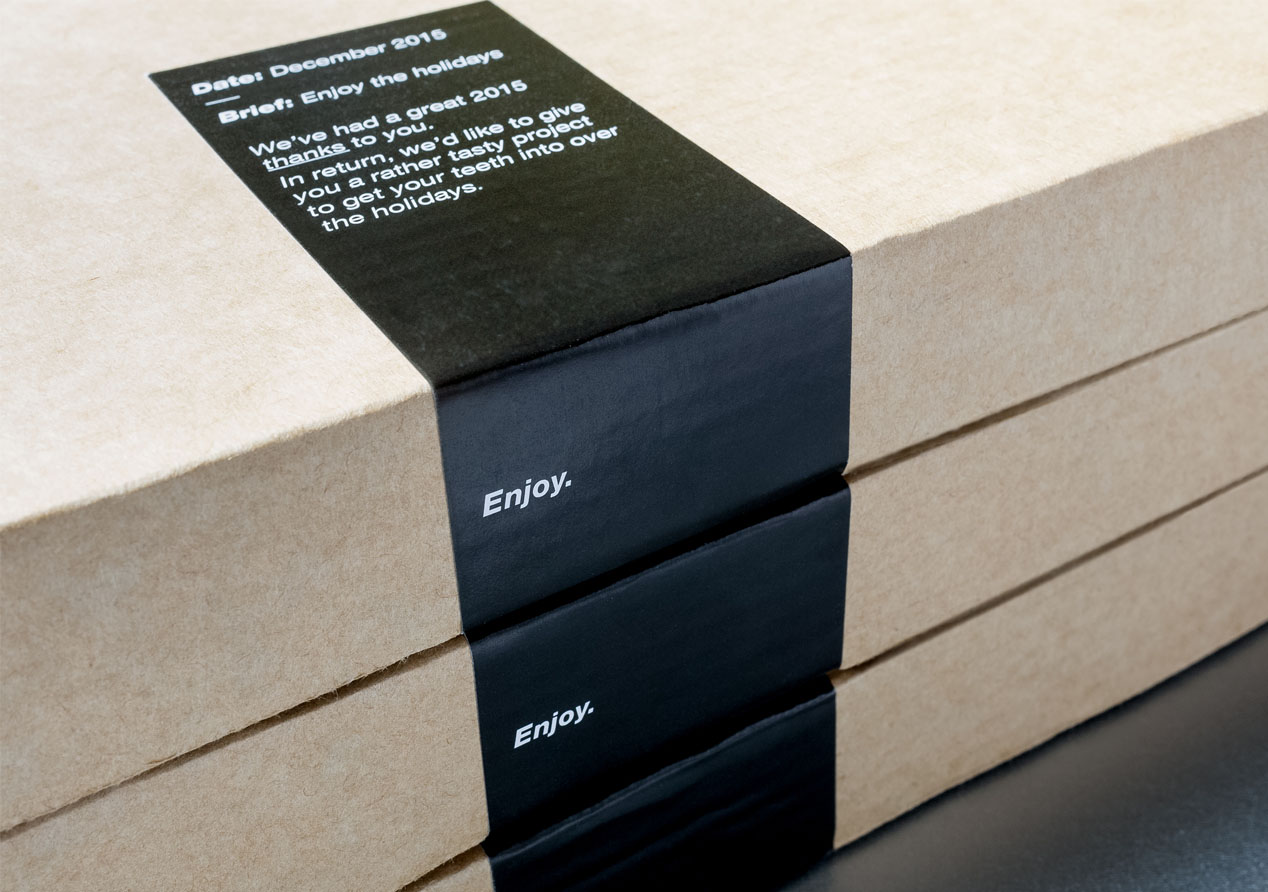 Expectations run high when it comes to creative agencies and their Christmas gifts. And it comes around with monotonous regularity when you've been hitting the same challenge every year for forty years.
This time we went back to the perennial classic – chocolate. But the more obvious the gift, the cleverer you have to be in the creative delivery.
The Brief
It's Christmas again and the inevitable question - what do we give our clients? How do we say thanks for a great year, we value you, we hope you have a well-earned break, and here's something we think you'll really enjoy?
The lead up to Christmas is a busy and stressful time. We needed something clever and creative with cut through, delivering something truly memorable to clients that instantly put a smile on their face. We wanted something they'd want to tell others about, or maybe even share with.
And finally, we wanted something that gave clients the 'warm and fuzzies' towards us.
Easy.
The Solution
Our idea was inspired by what clients give us throughout the year – tasty projects to get our teeth into. So we turned the tables and gave them their very own brief, something to get their teeth into. Theirs just happened to be made out of yummy chocolate. And you can't really go wrong with 800g of Milk Chocolate, especially when it's hand made by award-winning chocolatiers, Devonport Chocolates.
Each 'brief' was debossed and wrapped in a simple black and white design to echo client briefs. These were then individually packaged with a written brief for enjoying the holidays. Great care was taken with the packaging both to ensure the gift travelled well but also to make its unwrapping a surprising and enjoyable experience.
The lighthearted copy was developed to counter the stress of Christmas and to represent a less 'made for TV' view of what really happens over the Christmas break. And of course, we knew clients would have the dilemma of whether to share the chocolate or not – so we gave them permission to have it all themselves, if they wanted to.
The Results
Give clients a warm glow in their tummy – tick. Job done. We were overwhelmed by positive responses from clients, some who shared, others who didn't. Many told us about the reactions they got when they shared it with friends and family. The only negative: some clients didn't want to spoil the design by eating the chocolate bar.