Making it real
Client: Auckland International Airport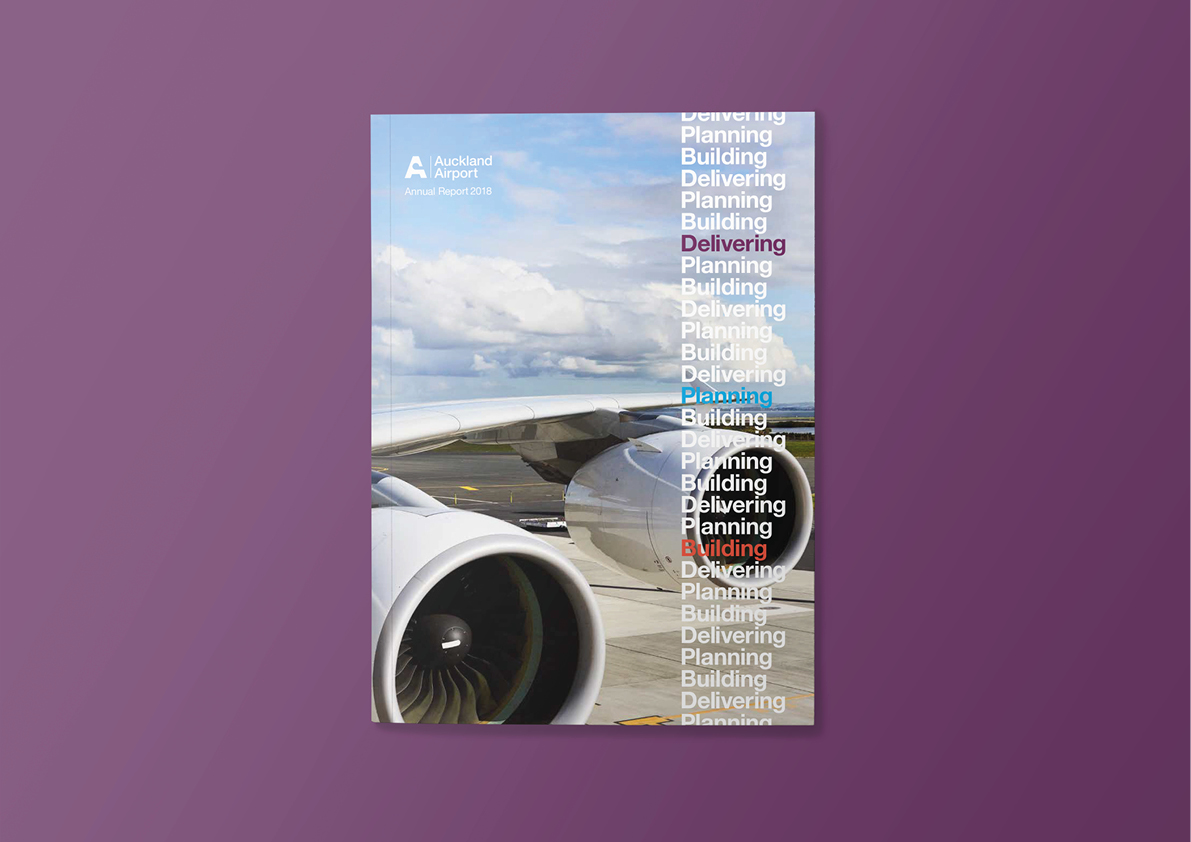 Auckland Airport starts delivering infrastructure at unprecedented scale.
For the past few years, Auckland Airport reports have talked about planning for growth. But the growth happened a lot faster than expected and they're now delivering at a rapid clip. But great things of this scale don't happen overnight and expectations need to be managed.
The Brief
The airport is spending around $1 million every working day to implement their massive $2 billion master plan, while still operating an airport handling around 55,000 passengers per day. But passengers tend to see little more than construction work, disruption and roading delays.
Our task was to put all that in the perspective of the big picture – the scale of the overall 'airport of the future' project – and where each component project fitted, its individual size and time scale. The key message was that, through all the relentless construction action, major projects are being delivered, and detailed planning underway for future projects.
The Solution
The pivotal tool to communicate the key points of the brief is the opening spread, which graphically illustrates the multitude of component projects, their relative scale, and project bars to indicate that key infrastructure is, in fact, being delivered and others are very close to being completed. This overview also shows all the puzzle pieces in context, fostering an understanding of how it will all come together to effectively solve the tangible problems created by the unprecedented growth and be match fit for continuing growth.
Wrapped around that key graphic is a repeated narrative of 'Delivering, Planning, Building' which clearly shows exactly what projects have already been delivered, the status of projects being planned in detail, and the projects that are currently in the building phase and due for delivery shortly.
This central 'delivering' notion is also applied to the strategy section of the report, which reports back to the long-term business plan of delivering for tourism, trade and people.
The Results
The report continues and builds upon last year's story where we introduced the 'Delivery' theme, in that instance showing four projects which were close to completion and introducing the 30 year 'airport of the future' vision. The 2018 document and online execution has been able to provide a lot more granular detail of projects, celebrate those now delivered and in use, and provide a clearer context of progress on a vast array of projects.