Integrated online and offline reporting
Client: Auckland International Airport
GOLD: 2015 INTERNATIONAL ARC AWARDS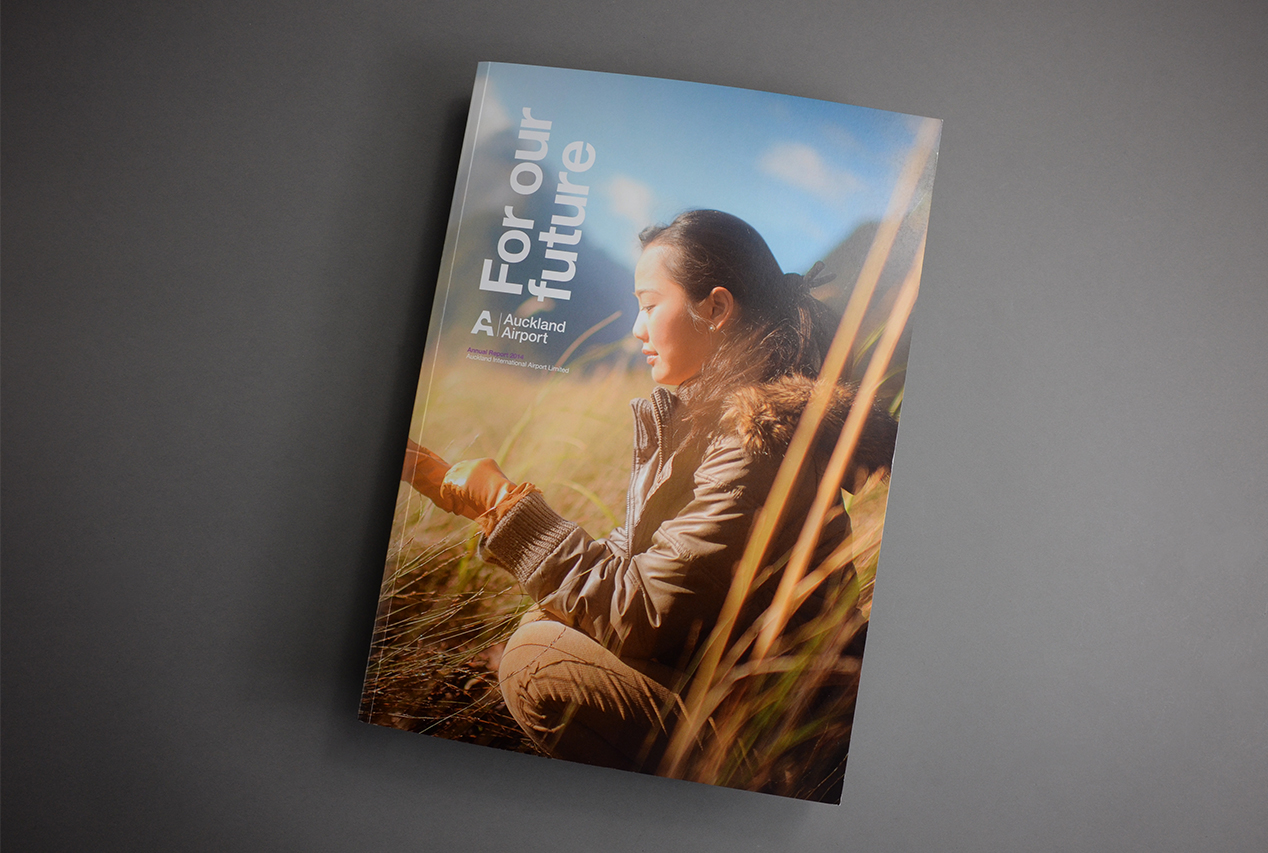 Auckland International Airport is recognised for their effective and creative annual report documents. We've introduced a different approach which recognise the significant digital shift.
We now start with the online review that works on desktop and iPad and then develop the printed and electronic communications to support this.
This has resulted in a 'reporting portfolio' approach, working up both the online and print version of their reports – and the accompanying notices of meeting and email newsletters - together, to ensure strong synergy. In all cases, audiences are encouraged to the website for more information and a richer experience, which enables a complementary integration of the different communication mediums and viewing styles. For example, video content is sometimes added to the online version to enhance storytelling effectiveness.
This approach is one we now frequently use for investor reporting programmes.