Wiremu wins without wi-fi
Client: Insight Creative
FINALIST - DIGITAL, INSTALLATION & EXHIBITION: 2020 BEST AWARDS
FINALIST - SELF PROMOTION: 2020 BEST AWARDS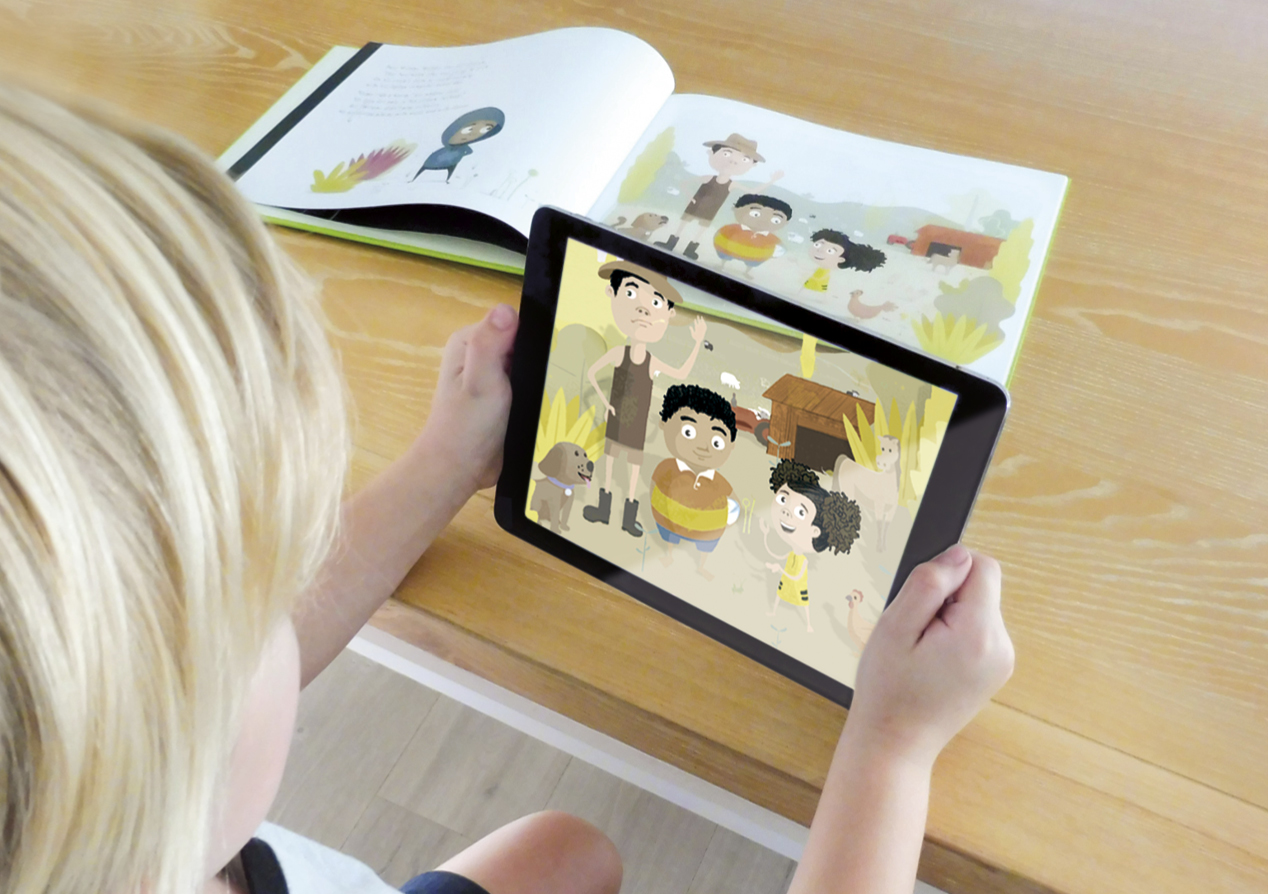 A kids' book that's more than a book. It's also an interactive experience and an Augmented Reality one as well.
The Brief
We set off on the Wiremu project with lofty ambitions of writing and creating a kid's book to:
Showcase and extend our multi-medium storytelling abilities, and
Create something with real social value to raise money for our preferred charity, Stand for Children.
The Solution
An initial whole-team brainstorm session defined our audiences and the basic story concepts of isolation, whānau and inclusiveness. It was also here where the decision to create a physical and digital book, along with an Augmented Reality (AR) experience, was made.
The overall design concept was for a modern, dynamic, fun and very kiwi experience. This comes through clearly in the language, tone and rhythm of the story which was developed over three drafts with Wiremu's personality more clearly defined through each iteration. The irony of using digital storytelling to encourage kids to get off their devices was a notion that was embraced!
Storyboards were created for each double-page spread, allowing early decisions on how the content in each scene could translate into print, digital and augmented reality (AR). An early draft of the story shaped the challenging brief for illustrator, Chris Davidson: develop characters, objects and scenes that have the potential to be applied across multiple formats.
The detailed page designs speak directly to the overall concept, with the tone moving from darkness to light as Wiremu moves from isolation to belonging. Bespoke typography adds to the sense of fun, with individually crafted characters enhancing the storytelling.
Each page has a primary storytelling activity, and the e-book version uses sound and animation to bring energy and movement to each page. And each page is also incorporates secondary movement to create a richer environment. Readers have two experience choices – a narrated story or read it yourself. And pop-up factoids provide interaction, learning and deeper engagement for kids.
The AR experience is activated from the physical book, building on the animation from the e-book, to literally lift the scenes off the page. Using an App on their device, users can explore within the layers in each scene. A number of hidden surprises keep the curiosity and fun levels up while three gaming experiences immerse users into Wiremu's world. The first two games nod to classic arcade play, while the third lets the user see through Wiremu's eyes.
The Results
Writing an original story, developing a printed book, an e-book, an AR experience plus an App was a huge undertaking but one well worth the effort. The work resonated with our clients who received it as their Christmas gift, generating overwhelmingly positive feedback. Staff loved the learning and collaboration opportunity. And the development of an eCommerce website and campaign allowed us to commercialise our efforts to raise good money for Stand.
The success of this work has inspired the development of a stand-alone marker-less AR Wiremu experience App for kids right around the world.