Out-of-this world creative for real-world results.
Client: Toi Whakaari: New Zealand Drama School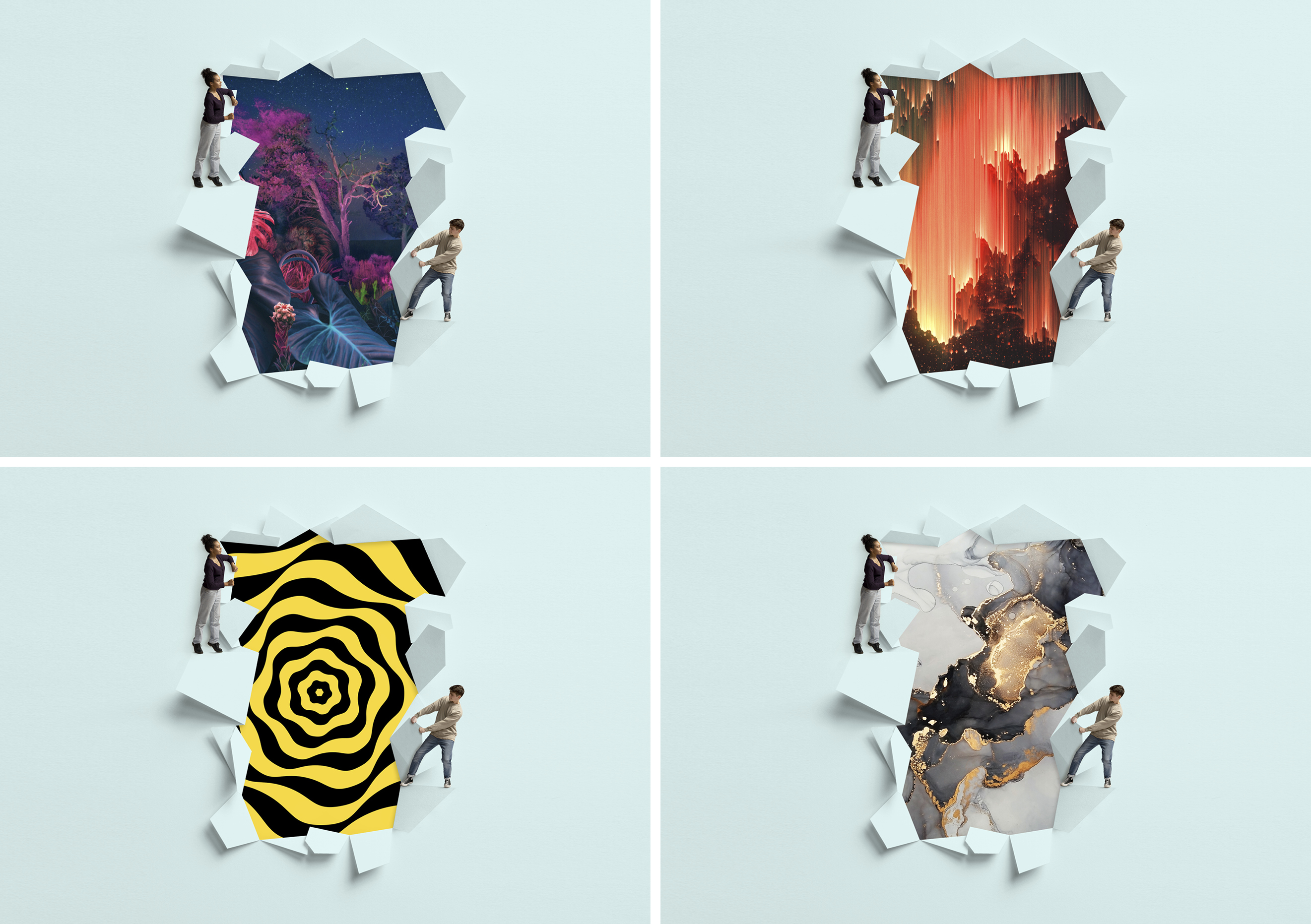 A real-world recruitment campaign to drive students to learn the skills for screen and stage was bought alive by a series of imagined worlds.
The brief
Toi Whakaari is New Zealand's premier school for pursuing a career in film or theatre, from acting, production, management, right through to costume, set and prop design. Toi offers a truly unique experience, driven by Tikanga and Mātauranga Māori principles, allowing students to immerse themselves in becoming their best creative selves.
We were asked to develop a recruitment campaign to drive interest in the Design for Stage and Screen degree course. Creatively we needed a design approach that inspired, engaged and motivated potential students to want to find out more.
The solution
Following input from both staff and students, to understand the benefits the school offered and the reasons why students would want to attend, we developed four different positioning stories and visual approach. These ranged from focusing on the course itself, the type of student who it would appeal to, the immersive nature of the course through to the careers the course set you up for.
The single-minded idea of Making Worlds was chosen as our design and messaging platform. It speaks to the course at multiple levels; from what it prepares you to do (design and construct make believe worlds) to how it sets up your career (making your place in this world). The platform is founded on a sense of imagination and aspiration, ideas that appeal to the creative and independent nature of our target audience.
To bring the idea to life, the creative approach blurs the line of the real and the imagined. Students working together reveal ever-changing storytelling worlds of the imagination. It becomes an engaging campaign by giving the impression that the promotional medium is being peeled away to access an alternate world of possibilities beneath.
Our students were photographed, and then retouched, on to the unfolding paper. The paper itself was also photographed, in keeping with the hand craft nature of the course. The 'imagined worlds' were created using a collage approach comprising of photographic, typographic and illustrative elements.
The digital world is how our target audience most like to consume information, so the campaign lived largely in an online world, using both static and movement based approaches. This was supported in the physical world by pull up banners, flyers and a giveaway notebook.
The result
The campaign was well liked by the Toi Whaakari team including current students. More importantly, the highly engaging visual concept hit all the right notes with prospective students, helping drive more course enquiries.