Highlight research excellence
Client: Riddet Institute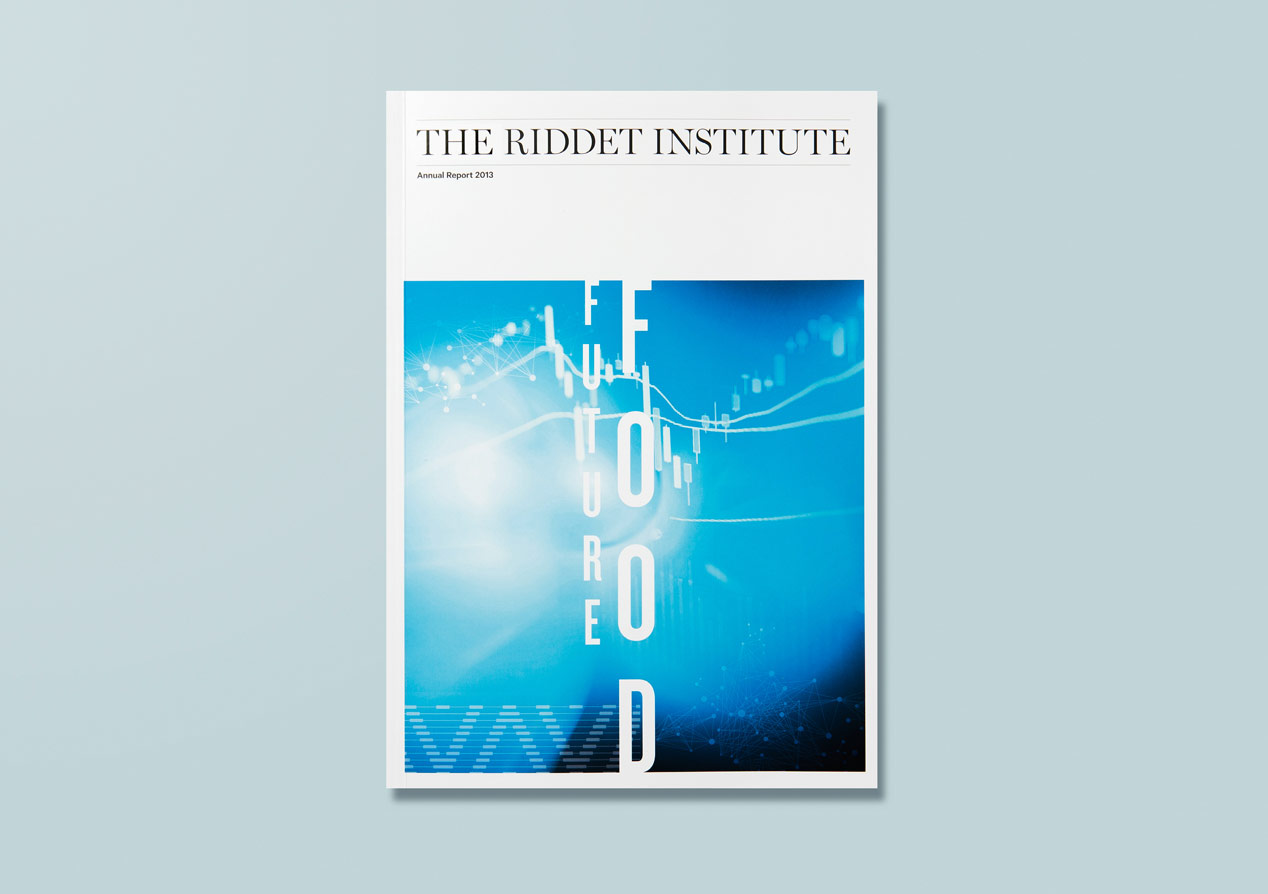 Profiling what an organisation has achieved and is capable of can often be a prime objective of an annual report.
Riddet Institute wished to emphasise their role in enabling the production of innovative foods with increased health benefits. A central design idea of 'Future Food' spotlights this work and the design execution created an engaging and dynamic report that balanced the 'Future Forward' industry work with the academic research that underpins all their outputs.
The Brief
The Riddet Institute brings together expertise across multiple specialist disciplines to facilitate the advancement of knowledge in food science and nutrition. This knowledge flows on to the food industry, enabling it to develop innovative, healthier foods. Every year Riddet produce an annual report to highlight their research excellence and to show stakeholders that their funding is delivering leading academic research with national and global impact.
The brief for this year's annual report was to develop an engaging and dynamic report that balanced the 'future forward' industry work with the ongoing academic research that underpins all of their outputs. The report was to underline the importance of the work and Riddet's role in enabling industry and partner institutions to produce innovative foods with increased health benefits.
The report needed to present Riddet as an innovative academic organisation, completing important work to benefit the New Zealand economy and the development of global food science and supply.
Creative Thinking & Solution
The central design idea of 'Future Food' spotlights the work undertaken to develop new and enhanced foods for local and export markets. The design execution reflects this central idea through contemporary typography and strong imagery whilst balancing the more conservative, academic nature of the institute.
The vertical typography reflects innovation, new thinking and scientific inquiry. Imagery was developed to capture the research or evoke the concept of developing 'future food.' This is not necessarily about creating new foods, but using food science to achieve more nutrition or production from the original form. Enhancing the natural product, more than recreating it. Other visual devices where used to capture the idea of 'forward thinking' with dynamic text layouts a refection of an online environment, and illustrated portraits – a departure from the more expected photographic portraits.
As a companion to the more dynamic typography, a clear and considered approach was taken to the detailed text, reflecting the scientific precision and academic environment of the Institute.
The Result
The feedback from the client on the report has been extremely positive. They see it as a report that enhances their standing and trusted status in the minds of key stakeholders. It further elevates the position of the Institute as both an academic facility and as a key partner for industry doing innovative work.