A healthy outcome
Client: NZ Post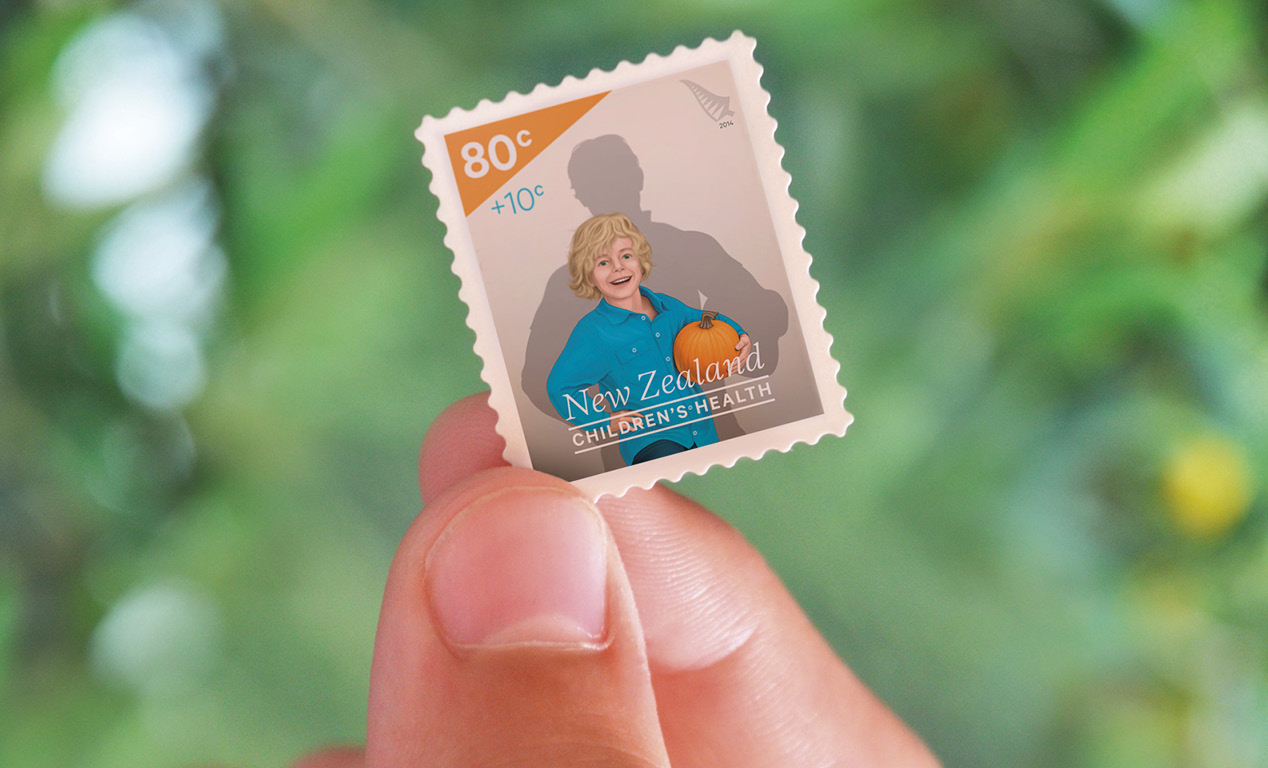 New Zealand Post cherishes all things truly New Zealand that are delightful, amazing, down to earth and unique to our nation.
Their support for the wellbeing of our children is no exception.
New Zealand Post have produced Children's Health stamps since 1929 and are committed to their charitable support of Stand Children's Services. New Zealand Post asked us to pitch concepts for the 2014 Health Stamps.
Accepting the challenge, several designers in our team collaboratively chewed the brief over and won the pitch with 'Growing a healthy future'. Unbiased imagination played a key role when developing the creative, inspired by the opportunity that our children represent.