Making a mark worth celebrating
Client: NZ Post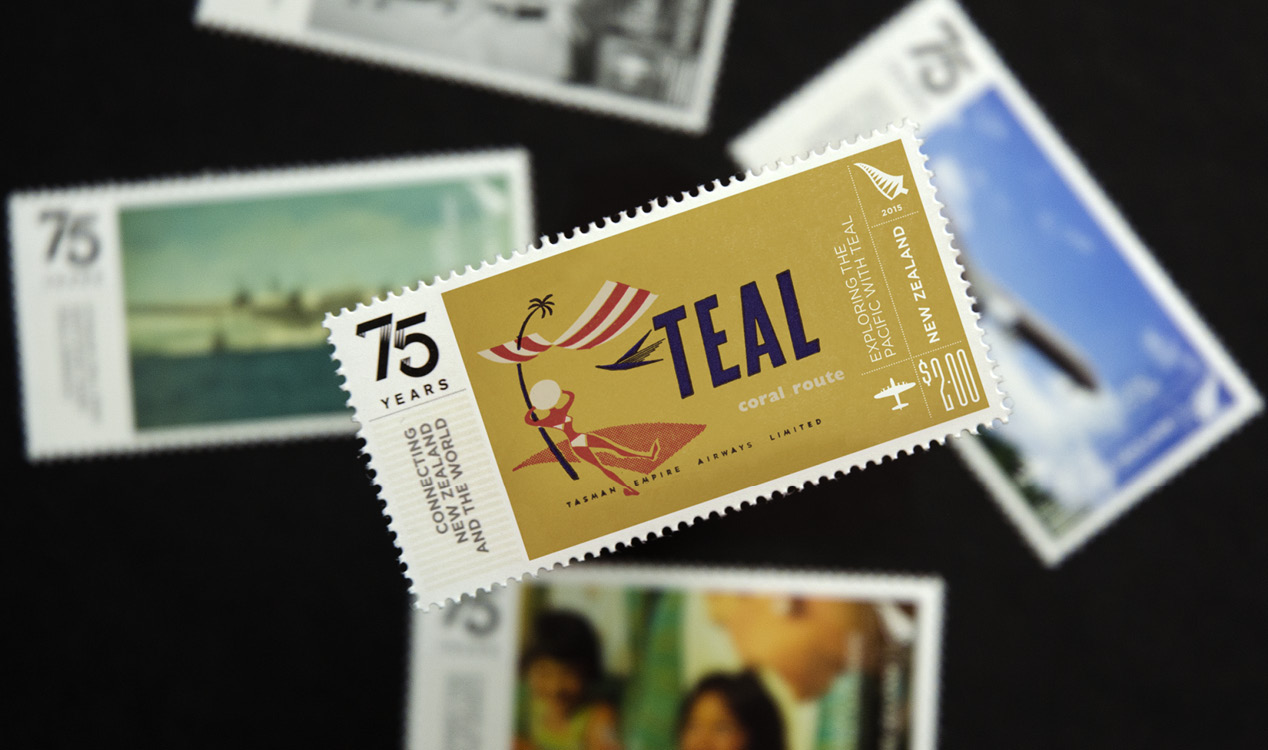 New Zealand Post relished the opportunity to create a stamp series to commemorate 75 years of Air New Zealand as the country's national carrier.
In the words of New Zealand Post, 'stamps are a window into New Zealand's past, present and future'. The Air New Zealand celebration stamp issue celebrated the role the company has played in New Zealand's social history.
The Brief
Postage stamps provide a very small canvas upon which to capture an idea. Our task was to design a cohesive series of five stamps, first day covers, miniature sheets and a date stamp that collectively comprise the commemorative series – portraying Air New Zealand through the lens of its role in the development of the country's social history.
The Solution
We based our design approach on Air New Zealand's role in defining our national identity and taking New Zealand from an isolated land to a connected nation.
Key themes and milestones were selected for content:
first flight
connecting the Pacific
uniquely Kiwi service and personality
new identity for a new world of tourism
innovations
We scoured Air New Zealand's archives for source material of photographs, advertising and illustrations that would effectively represent the above themes in a small space and then set about styling the stamps so they worked both individually and as a cohesive set. The design cues were informed by airline boarding passes. Iconographic silhouettes of the various key aircraft representing periods of time in the life of Air New Zealand further added to the sense of history portrayed.
The Results
The release won high interest from the prime target audience of habitual collectors. The power of the human interest factor was clearly demonstrated when the stamps that got the focus were the ones featuring people. Social history is about people after all.