Meet Sarah
11 Sep 2018 by Brian Slade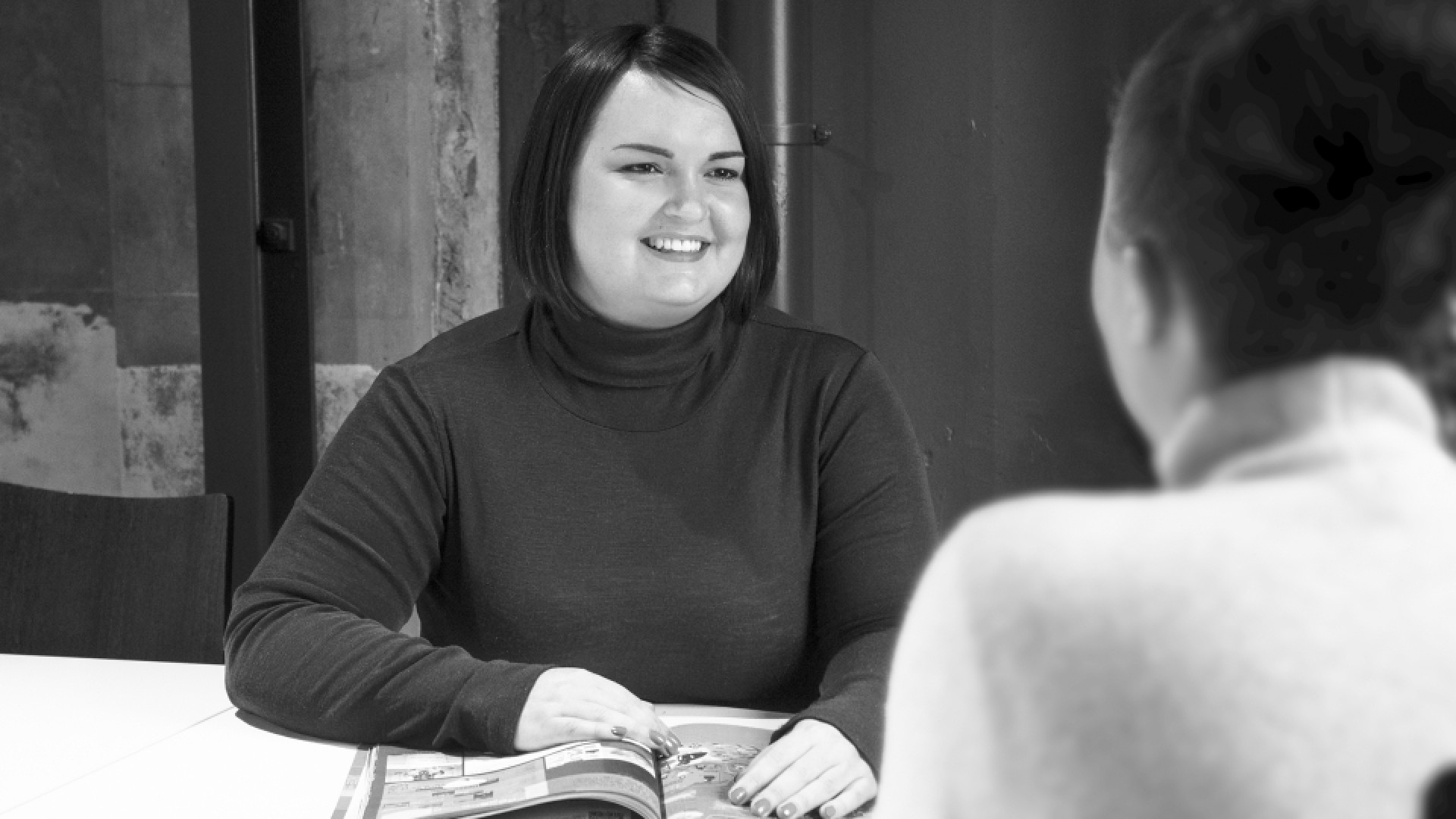 A new design face at Insight, here's a sneak peek into Sarah Turner's creativity and innovation.
Sarah has only been with Insight for a short time but has made an immediate impact. All very positive too: she's a strong inquisitive creative thinker and creator. She is also a prolific note taker and great communicator. All the way from Palmerston North via Taupo, I was keen to share a bit more about this creative talent but forgot to ask about her cat Echo!
Who has been the biggest creative influence in your career?
I'd have to say my biggest creative influence was very much pre-career! Ms Wolfsbauer was my high school art teacher and I'm sure it was her forward-thinking and support that lead me towards the design career I have today. Every spare period and most lunchtimes we were in the art room with Liz, talking design and creativity, as well as discussing the big issues in life. She taught me that art isn't about being rigid and perfect, just like life isn't about being rigid and perfect either. She helped me to look at things differently and to always strive to be the best you can be. Sure, she hasn't beaten all the perfectionism out of me (I am a Virgo after all), but she was the one who watered the seedling that I call my designer instinct.
"Lady Gaga. Auckland. 2010. Where do I even begin?"
Most powerful 'creative' experience you've had?
Lady Gaga. Auckland. 2010. Where do I even begin? A glowing deep sea angler the size of a truck. A fibre optic dress. A fountain of blood. The piano slowly catching fire as she sings acoustic. A black and white art film played on a giant LED cylinder screen in between songs (which also doubled as a changing room for the lady herself!). Leather-clad dancers, so many lights, a pumping bass, and the all-time classic – a metallic sparkler bra. For me the most powerful creative experiences are totally immersive, and this show really saturated all the senses. Forever remembered as the best performance I've ever seen, I have always admired the way Lady Gaga mixes art and conceptualism while still reaching the epitome of 'popular'.
"Bloody receipts!"
If you could make one creative or innovative change to a thing what would it be and why?
Bloody receipts. With all this talk of reducing plastic waste by turning down a straw or using a fabric tote, surely there is also something that can be done with these little (or sometimes not so little) bits of plasticy paper we get handed every time we purchase something. I get annoyed with them floating around in my bag when I do take one, but also annoyed when I tell the cashier to keep it. Either way they all end up in the same place! Won't someone please think of the children…?