Integrated Reporting Insights - the Value Creation Model
9 Jun 2020 by Mike Tisdall
In this, the first of our video series on aspects of integrated reporting, we take an in-depth look at the Value Creation model.
Value Creation (or depletion, as the case may be) is probably the most fundamental core principle of integrated reporting – the ability of an organisation to create value for itself and other stakeholders and society over time.
And the Value Creation Model is the flow diagram in virtually every integrated report that illustrates how a company's operations adds value to the various financial and non-financial capitals that it utilises.
As companies globally are adding more and more information into their Value Creation Models, Insight Creative's Mike Tisdall is observing them drowning in so much complexity that they're ceasing to communicate effectively.
This video is for viewers who already have a reasonable understanding of the principles of the Value Creation Model and are ready to dig deeper into the nuances. It takes a brief overview of the anatomy of the VCM, as outlined by the <IR> Framework, and then focuses on some of the components that routinely cause confusion or get overlooked.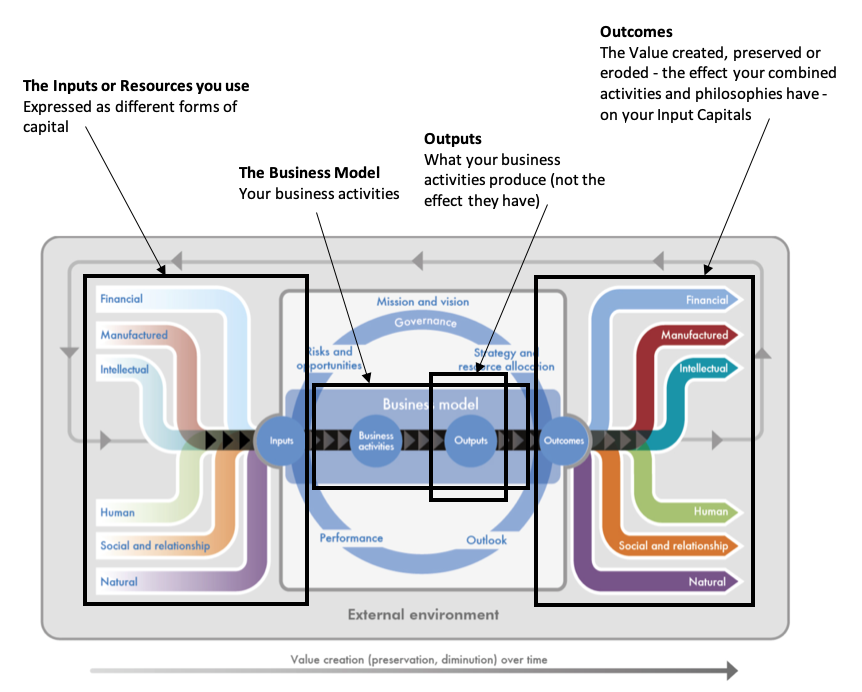 We take a close look at the important difference between Outputs and Outcomes; the role of risks, external operating environment, the company's strategy, and how much detail the business model itself should attempt to incorporate.
And we pose the questions: how much is too much? And what's more important – content or reader engagement?