Big
18 Dec 2017 by Mason Smith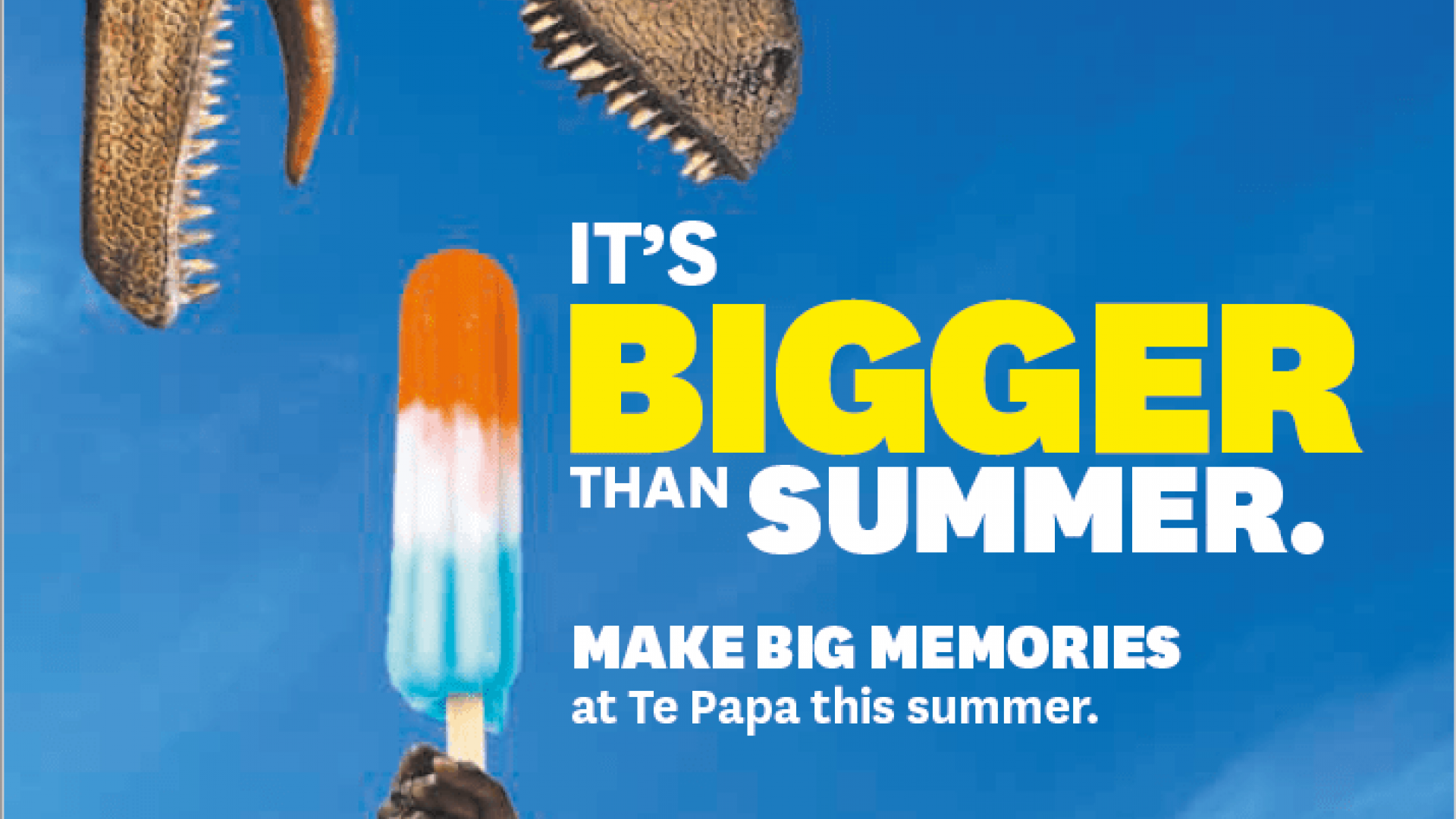 Te Papa asked us to put together a campaign to drive visitation during the summer period, focusing on the Wellington market, particularly families with kids.
This summer, say 'Hi' to Moa the big bird, catch a giant Squid, feed ice creams to an enormous raptor, see Lego at large, and check out the big creative spirit from a small NZ iwi, and that's just the start of it.
You've probably guessed it, the theme for the campaign is 'it's bigger than summer'.
The idea behind this campaign is to recreate all the things we love doing as a family over the summer holidays – going to the beach, fishing, water fights, ice creams, bbqs, etc., whilst giving them a larger than life spin that ties back to the exhibitions showing at Te Papa this summer.
We've created a campaign that encapsulates a sense of fun, awe and wonder. But ultimately, how exciting a day at Te Papa with the family, can be.
Great outcome in a mere four weeks.