Rising above short term crticisms
Client: Watercare
ARA AWARDS 2021. WINNER - ONLINE REPORTING: PUBLIC SECTOR.
ARA AWARDS 2021.WINNER - BEST OF RESOURCES AND PRODUCTION SECTOR.
ARA AWARDS 2021. GOLD AWARD.
ARA AWARDS 2021. FINALIST - COMMUNICATION: PUBLIC SECTOR
ARA AWARDS 2021. FINALIST - INTEGRATED REPORTING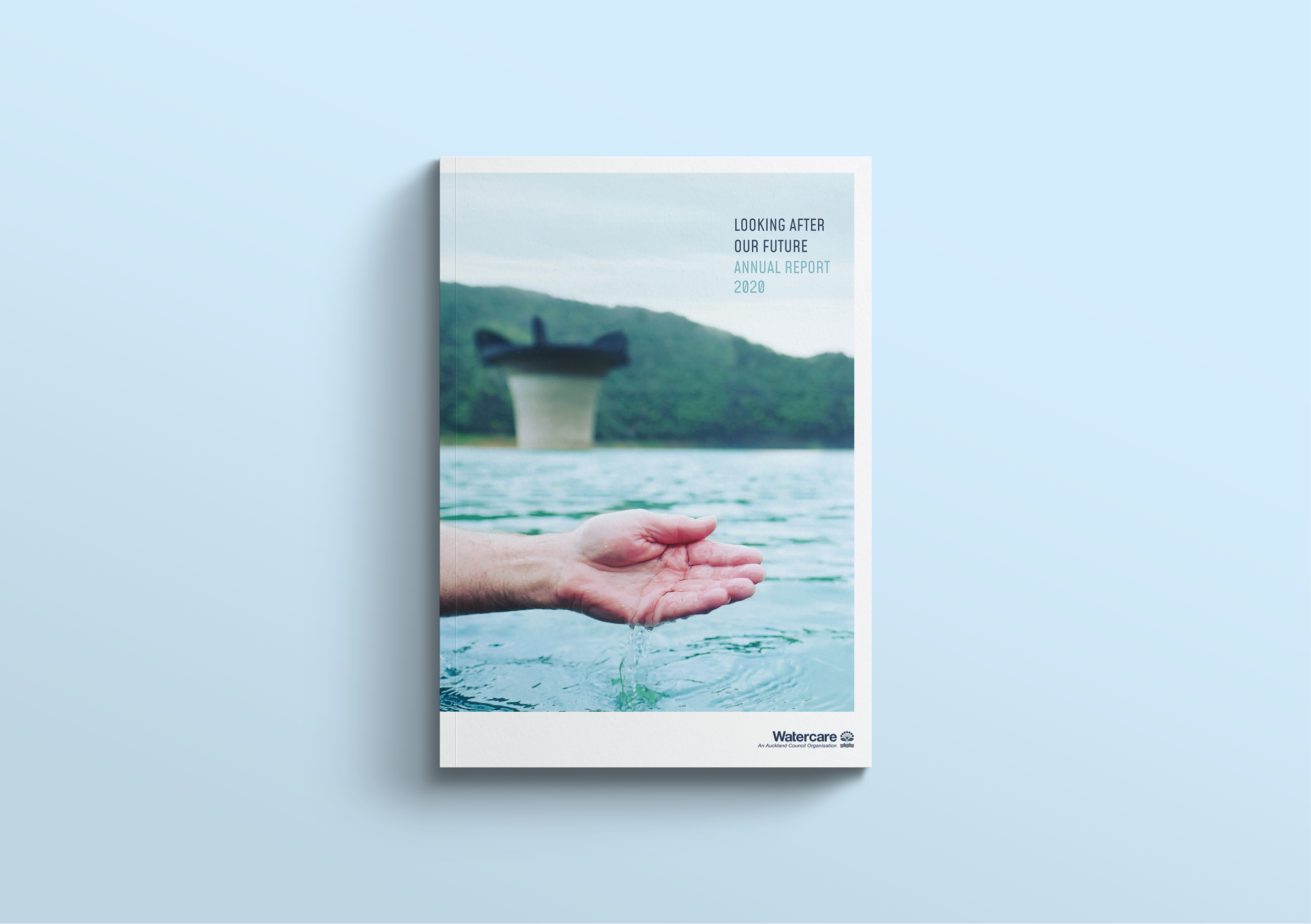 The Brief
The 2020 Watercare integrated report needed to represent calm and reasoned long-term planning in the midst of media finger-pointing around water shortages and Covid uncertainty. All while maintaining the standards that have seen previous reports set reporting benchmarks globally.
The Solution
Strategically, deciding the stance to take was tricky: downplaying the water shortage reality could be seen as arrogant, yet placing too much emphasis on the whys and wherefores could be interepreted as being over-defensive. The tonality of messaging was critical – acknowledging the impacts of low rainfall and the short-term actions that they are undertaking, while emphasising the robustness and importance of considered long-term planning and positioning Watercare as a wise and safe pair of hands that always takes the long view.
The proposed solution was to step to the side of the media storm and focus on the preciousness of water itself, while reinforcing Watercare's underlying modus operandi of long term vision and preparedness. By setting up that proposition on the cover and opening spread, the balance of the report provides evidential support for the overall messaging.
Being a fully integrated report, the structure for presenting those proof points demonstrated the philosophy of value creation for all types of stakeholder groups and grouped that evidence by the various capitals that Watercare employ and have impact on: the natural environment, their talented team, their relationships with customers and others their activities affect, their assets and infrastructure, the intellectual capital that enables their global best practice, and the financial resources they are guardians of. Detailed disclosure and accountability on progress on the goals they have set themselves to achieve has been an integral part of Watercare's reporting process for many years.
The Results
The report is honest about the current challenges and how the company is responding. It sets out their plan and their progress clearly. And it was rewarded with a Gold Award from the ARA, with the added accolades of being one of three finalists for the best communicating annual report in the public sector across Australasia; winning the best public sector online report; and being a finalist in the integrated reporting category.