Transparent and future-ready
Client: Watercare
FINALIST - SPECIAL AWARD - COMMUNICATION - PUBLIC SECTOR: 2019 ARA AWARDS
WINNER - SUSTAINABILITY REPORTING AWARD: 2019 ARA AWARDS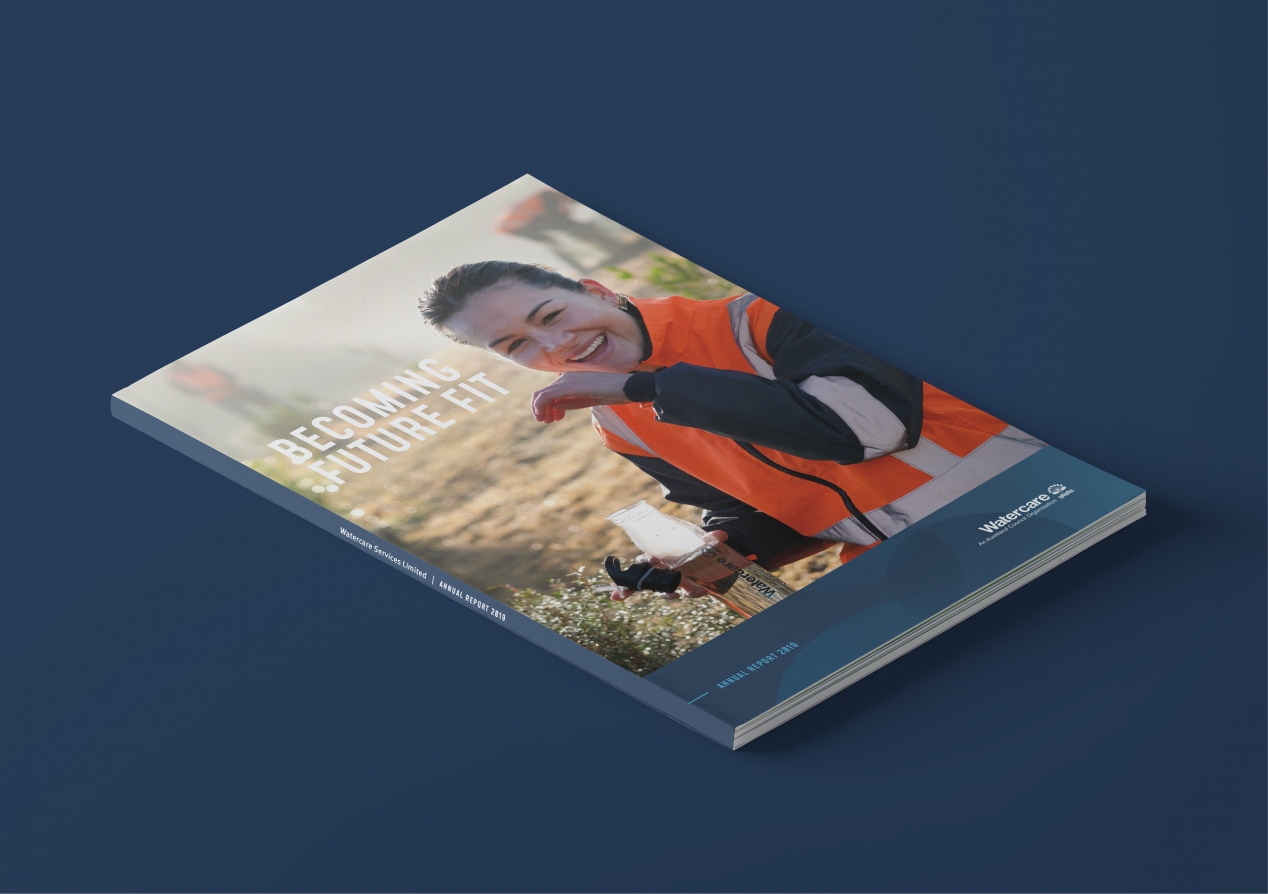 Integrated Thinking makes Integrated Reporting a much more straightforward exercise.
The Brief
Our second report for Watercare needed to achieve two core objectives: move even closer to integrated reporting principles, and capture Watercare's story and preparedness for the future.
The Solution
Watercare had aligned their company-wide strategic plan to an Integrated Thinking model where all stakeholders and their material issues are addressed coherently right across the business. In approaching this year's report, the Watercare story was so much easier to tell. As soon as we had the report title, 'Becoming Future Fit', and a good handle on their strategic plan, the structure of the report became self-evident. With the strategy itself structured around the six capitals of the <IR> framework, presenting the information around <IR> principles became straightforward.
We strived to achieve the most appropriate balance of storytelling and transparent data disclosure for each capital. And to express that clearly visually utilising information graphics, colour and typography design ideas and techniques, while still working with the Watercare brand guidelines.
The Results
This report has been well received by the broad range of stakeholders that Watercare want to create value for.