Navigating Covid waters.
Client: Sanford
ARA AWARDS 2021. SPECIAL AWARD FOR COMMUNICATION - PRIVATE SECTOR.
ARA AWARDS 2021. GOLD AWARD.
ARA AWARDS 2021. FINALIST - BEST COVER DESIGN.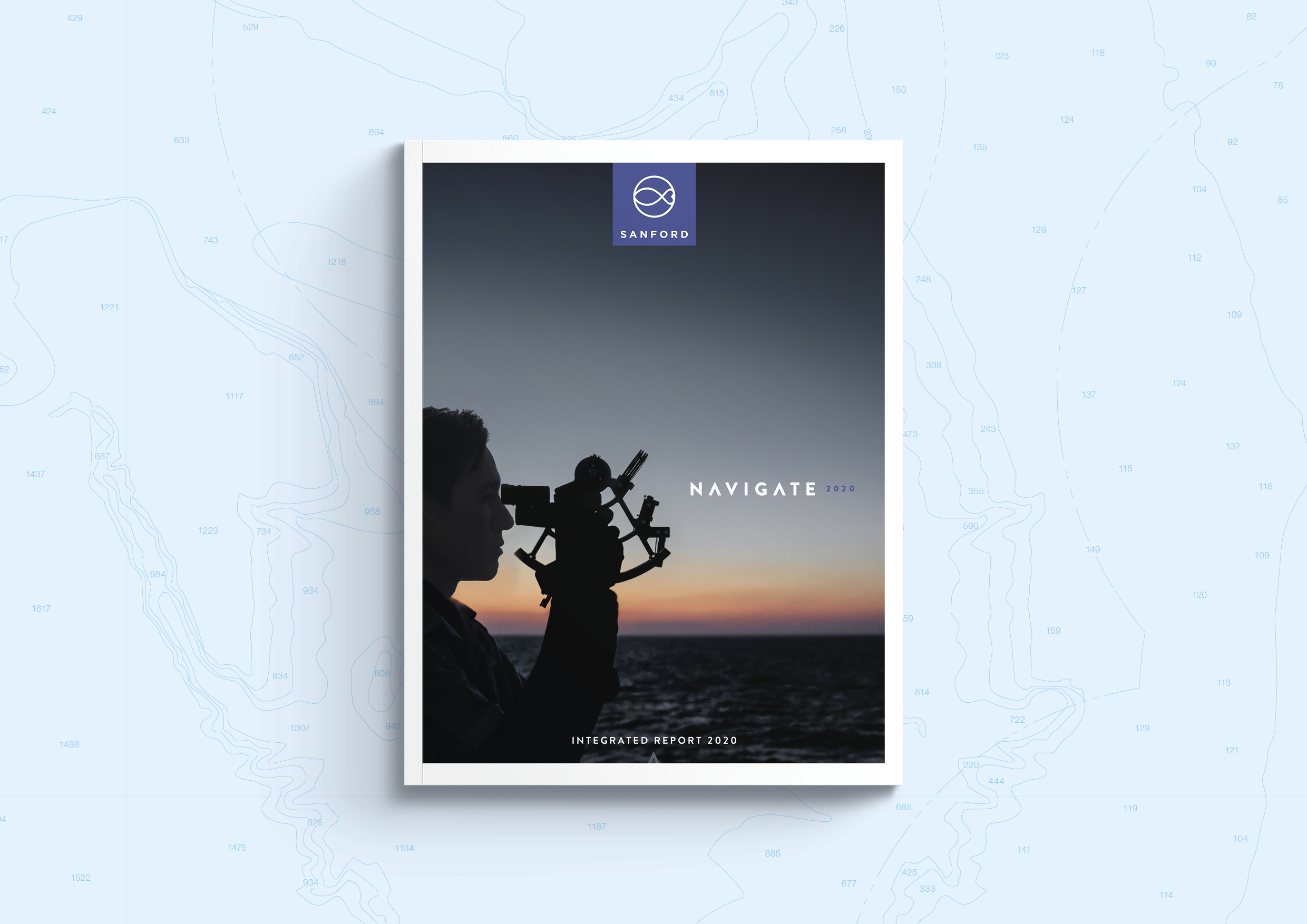 "In the early days of seafaring, when navigational aids were rudimentary, a vessel out of sight of land was in an uncertain position."
So begins the 2020 Integrated Report for Sanford. And it's an apt description of Sanford's response to the pandemic and its impacts. 'Navigate' was selected as the one word that reflected the year because it speaks to planning and directing a course, but it also describes making way with particular care in difficult conditions and is apt for the salt that's in their veins.
Beyond that, the 2020 report follows the proven path we had evolved to in the 2019 report, which in itself was the culmination of many previous years of learning and refining the integrated reporting framework. The structure is built around integrated reporting principles that reflect the most material issues and Sanford's long-term and holistic strategic business framework, and, as usual, delivers high levels of disclosure, clarity around value creation, unwavering transparency around the lows as well as the highs, clear direction, targets and accountability.
In winning the 2021 ARA Special Award for Communication – Private Sector (for the second year running), the judges noted that the report is 'a very informative theme-driven report that engages readers with excellent writing, good photography and design. Includes good coverage of the impacts of the Covid pandemic on Sanford's business operations and international sales.'