Refining a successful blueprint
Client: Sanford
WINNER - SUSTAINABILITY REPORT OF THE YEAR: 2020 ARA AWARDS
FINALIST - REPORT OF THE YEAR: 2020 ARA AWARDS
FINALIST - INTEGRATED REPORT: 2020 ARA AWARDS
SPECIAL AWARD - COMMUNICATION - PRIVATE SECTOR: 2020 ARA AWARDS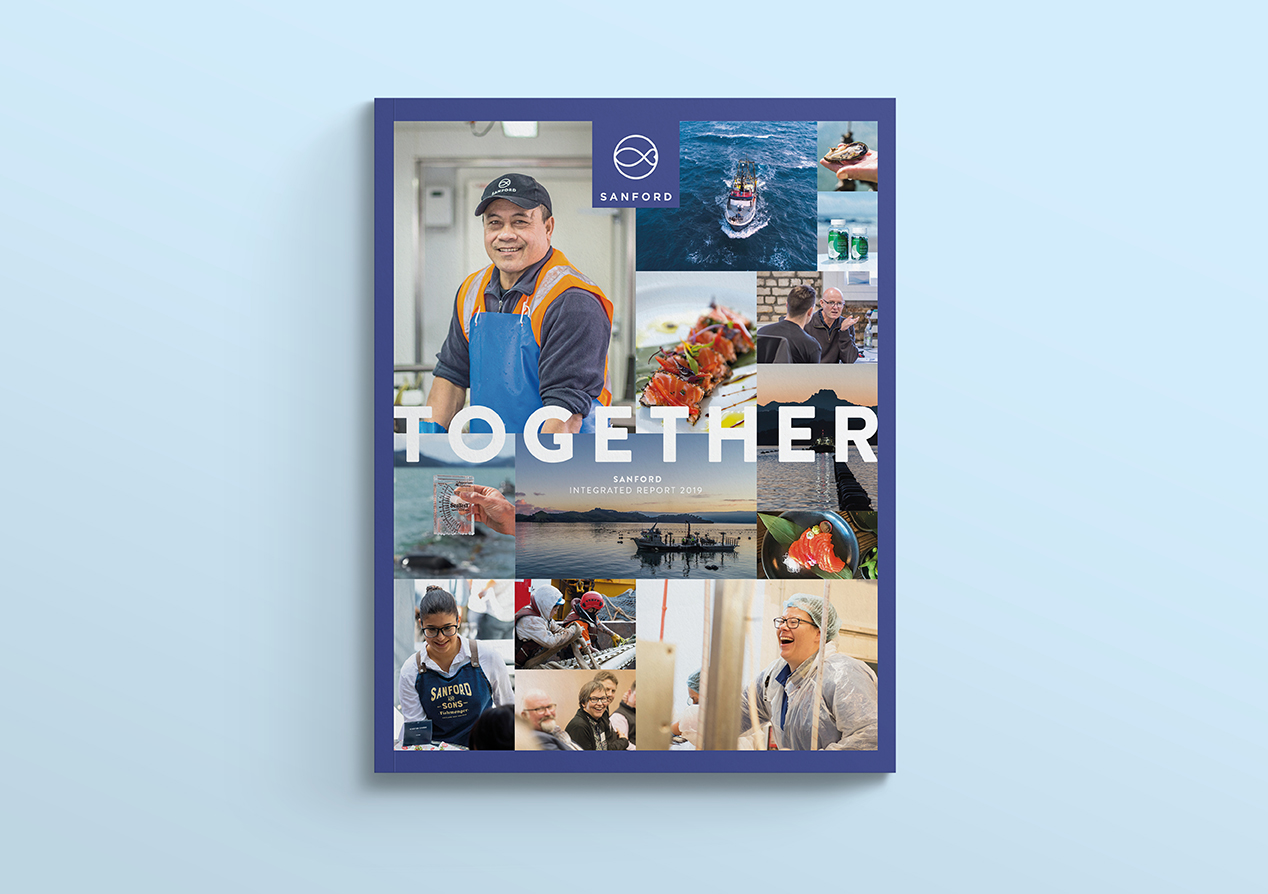 This year's Sanford Integrated Report improves even further on a proven formula.
Take a close look at this report and the first thing you'll notice is a page count that is many pages fewer than previous years. But make no mistake, disclosure, openness and transparency haven't been sacrificed. Take an even closer look and you might discern a stronger storytelling approach.
Achieving the right balance of content and readability in a report is a constant tussle, and this was the challenge we set ourselves in 2019 – to communicate more clearly than ever, reduce repetition and simplify the content without, in any way, compromising the report's integrity.
While it's still a suitably solid document structured very consistently to the previous few years, what characterises this year's report is the accessibility and readability. Sanford focused on providing fewer longer-form stories, written in a more journalistic style and allowing individual voices to convey the subject matter directly. This, in turn, afforded a less cluttered layout.
This year's theme - working together to achieve great things – also lent itself to more people photography which assists in representing the company's strong human values and which, in turn, makes for a more appealing and accessible report.