Reinvent the medium
Client: Air New Zealand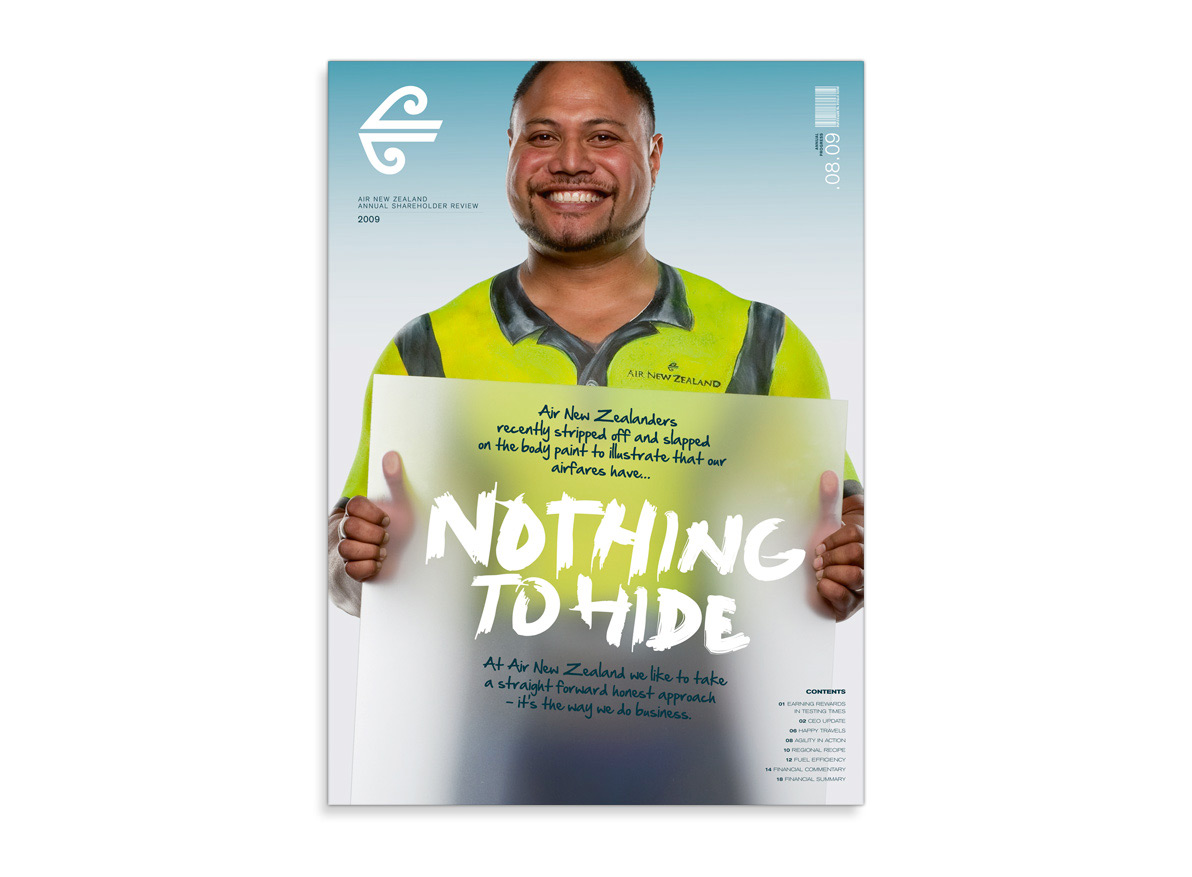 Air New Zealand were in the middle re-inventing everything, including their own future.
They had a fresh take on most things, which took the lead on most things aviation. And so, when we got the request to 'reinvent the annual report' we jumped at the chance.
The first thing we did was to assess the different audience groups and their information needs. This led to separating the financials into a standalone document for compliance and analysis, and a twice-yearly 'business magazine' that told the 'stories' behind the numbers that retail investors want to hear. We changed the language of annual reports, changed the structure of the content, and adopted more engaging design approach that invite readers in to join the conversation. This reinvention reset the rules that many others have since followed.