Inspiring Kiwi women breaking the bias
8 Mar 2022 by Steven Giannoulis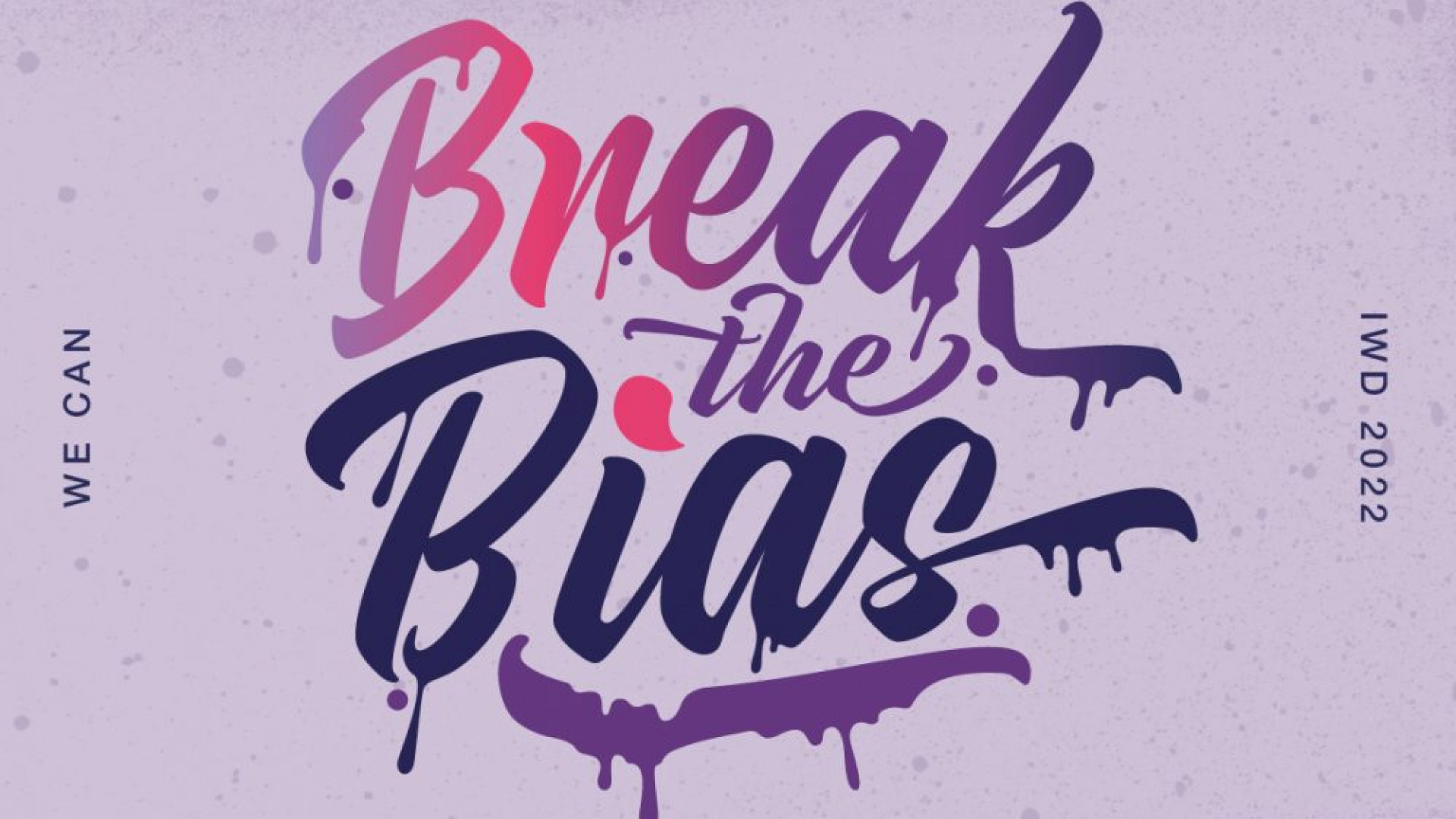 Today is International Women's Day and we're celebrating the amazing women in our lives and in our world. The theme this year is 'Break the bias' so one of the best things we can do is celebrate the achievements of a diverse group of women who have broken down barriers created by discrimination and bias.
The list below represents a selection of women across many facets of life: music, art, politics, sports and social change. There are many more but we chose 13 because there are 13 amazing women at Insight. Hopefully, there is at least one story here that inspires each of them to keep breaking the bias.
–
1 /13. Louise Nicholas
Louise Nicholas rocked our justice systems when she broke a long-held silence to speak up about sexual violence forced on her by police officers. Her case sparked a Commission of Inquiry into police conduct, forcing the police and the courts to confront how sexual violence victims are dealt with. The police accepted the commission's findings and embarked on a programme of systematic change. Louise has continued to fight for victim's rights and in 2015 received a NZ Order of Merit for services to the prevention of sexual violence.
–
2 /13. Helen Clark
Helen Clark was our PM for nine years and went on to make her mark at the highest level of world politics as the first female head of the United Nations Development Programme (UNDP). Her many accolades include being awarded the annual Peace Prize of the Danish Peace Foundation for promoting nuclear disarmament. In 2009 she was voted the Greatest Living New Zealander in a poll run by the New Zealand Herald. These days, the Helen Clarke Foundation can be seen championing a variety of good causes, many with a female advancement bias.
–
3/13. Jean Batten
Born in Rotorua in 1909, Jean Batten became the most well-known New Zealander of the 1930s due to her successful and record-breaking flights across the globe. Batten flew solo from England to Australia in 1934. Her trip took 14 days and 22 hours, beating the then current record by over four days. Her efforts advanced not only global aviation but some very backward perceptions of what women were capable of.
–
4 /13. Lorde
Lorde, real name Ella Yelich-O'Connor, is the most successful musician we've ever produced. At just 16, the internationally renowned singer and songwriter stunned the world with the release of her debut single, 'Royals.' It spent nine weeks at the top of the Billboard charts and made No.1 in over 30 countries. She's gone on to sell millions of albums, to win multiple awards including two Grammys, to be amongst Time's most influential musicians, and to be named "the future of music" by David Bowie.
–
5 /13. Dame Whina Cooper
Dame Whina Cooper was a highly respected kuia who dedicated her life to fighting for Māori and their land rights. She's best known for leading the famous 1975 land march from the far north to Parliament in Wellington. She was foundation president of the Māori Women's Welfare League, and actively created and grew regional branches throughout New Zealand. Her work helped to greatly improve living conditions for Māori, women in particular, who had moved to the cities and faced significant discrimination.
–
6 /13. Georgina Beyer
Georgina Beyer raised awareness and understanding of sexual identity issues when she became the world's first transgender mayor in Carterton. She went on to become the world's first transgender MP, elected as a Member of Parliament for the Labour Party until she retired in 2007. Beyer has campaigned tirelessly for the rights of transgender people, introducing a bill to parliament which added "gender identity" to the Human's Rights Act. This bill was to prevent discrimination against people because of their gender identity.
–
7 /13. Jane Campion
Jane Campion is a Kiwi director, screenwriter, and producer. In a field dominated by men, she became the first woman to be nominated twice for the Academy Award for Best Director. She is also the first female filmmaker to receive the coveted Palme d'Or (for The Piano) which also won her the Academy Award for Best Original Screenplay. She also has a Bafta and an Emmy in her impressive trophy cabinet. Her latest movie, The Power of the Dog, won her the Silver Lion at the 78th Venice International Film Festival, and is up for 12 Oscars. Campion's films tend to focus on themes of gender politics, leading some to label her work as female empowering.
–
8 /13. Kate Sheppard
Kate Sheppard, born in 1847, led New Zealand's suffrage movement. Sheppard championed women's rights in areas such as contraception, the right to divorce, the right of guardianship over children, physical activity for women and, most importantly, the right to vote. She compiled a series of petitions of Kiwi women for the right to vote, leading to New Zealand becoming the first country in the world to grant women the vote in 1893. "Is it right that the gambler, the drunkard, and even the wife-beater has a vote, but earnest, educated and refined women are denied it?" Sheppard said in 1892.
–
9/13. Raelene Castle
Raelene has broken all the ceilings that women in sports administration face by tackling men's sport head-on. From CEO of Netball New Zealand she went on become the first CEO of a professional Rugby League club, the Canterbury Bulldogs. She then became CEO of Rugby Australia, and is acknowledged for delivering significant improvements to the sport, on field and off. Castle is now CEO of Sport New Zealand, arguable the most influential sporting administration role in the country. She received an Order of Merit, for services to sport and business.
–
10 /13. Kristine Bartlett
Kristine was named 2018 New Zealander of the Year for her ground-breaking legal battle that won a pay equity claim for care and support workers. Having worked at a rest home for 24 years, Kristine made history when she campaigned for, and won, equal pay for 55,000 low-paid workers. Her five-year fight for equal pay took her all the way to the Supreme Court, and was hailed by the Human Rights Commission as a "historic step forward for gender equality." It led to the government establishing a working group to develop principles for dealing with pay equity claims.
–
11 /13. Katherine Mansfield
Born in 1888, Katherine Mansfield was a Kiwi writer, essayist and journalist, widely considered one of the most influential and important authors of the modernist movement. Her works are celebrated across the world, and have been published in 25 languages. Her stories challenged how the world saw mental health and women's sexuality. "Care no more for the opinions of others, for those voices. Do the hardest thing on earth for you. Act for yourself. Face the truth," she said in 1922.
–
12 /13. Valerie Adams
Dame Val is one of the most successful athletes the world has ever seen with four World Championships and two Olympic golds. The mother of two has helped to bring the issue of infertility into the public domain by becoming an ambassador for Fertility NZ and opening up about her own fertility struggles. She famously showed us that you can balance motherhood and be an athlete at the highest level by medalling at the 2020 Olympics. At the same time she coached her sister Lisa to Gold at the Paralympics.
–
13 /13. Jacinda Ardern
Prime Minister Jacinda Ardern is the world's youngest female head of government and only the second world leader to have had a baby while in office. Ardern became New Zealand's 40th Prime Minister in 2017, and quickly embarked on a social wellbeing agenda including increasing Paid Parental Leave and focusing on child poverty and mental health issues. As PM she's dealt with major issues from terrorist shootings through to global pandemics, winning praise for her empathic communication style. Her dual responsibility of motherhood and leading the country has made her a role-model for successful working mothers worldwide.