02. Typography
22 Feb 2016 by Brian Slade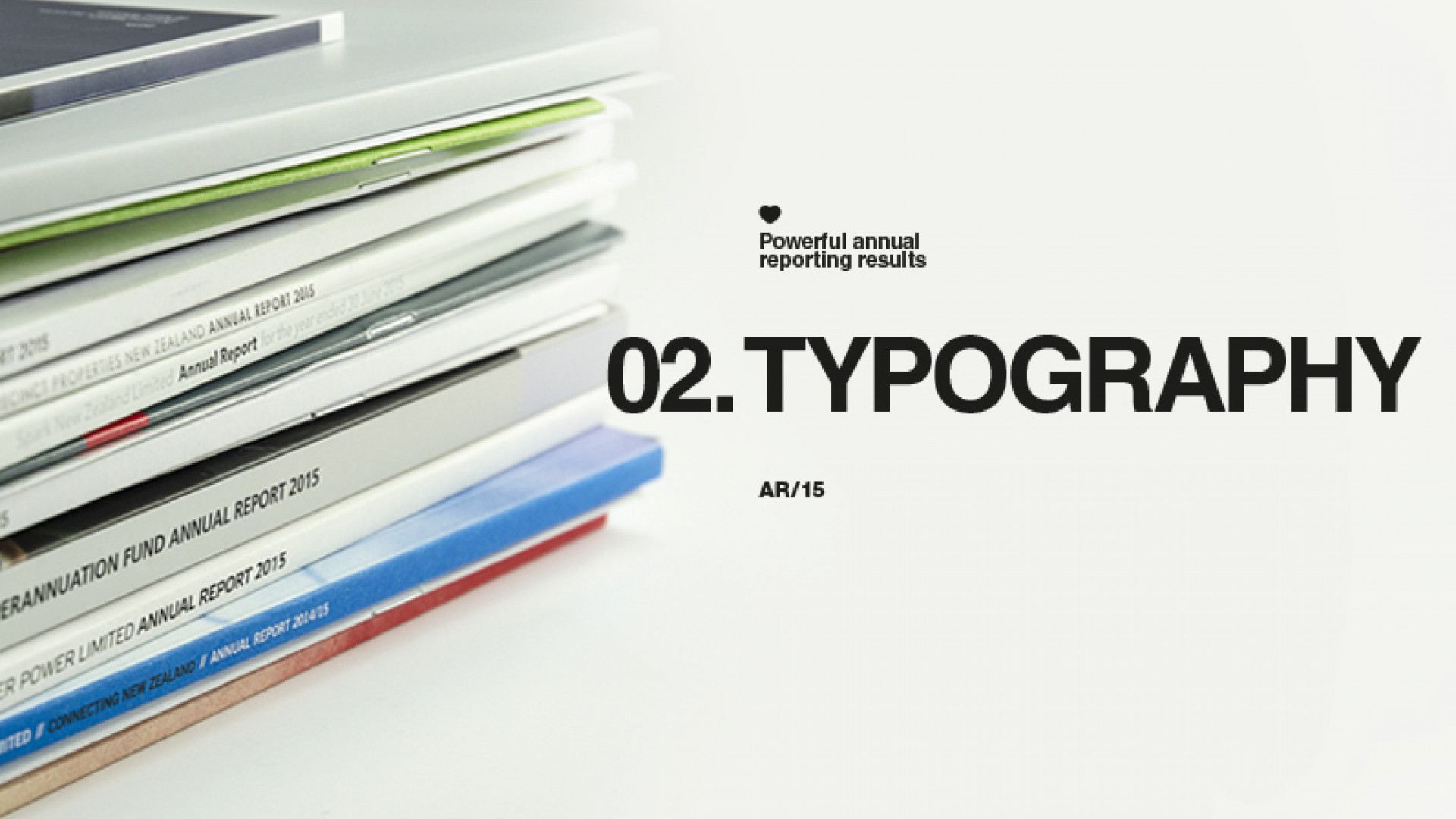 Creative Director, Brian Slade, reviews aspects of Insight's body of work over the 2015 annual reporting season.
Typography remains a powerful weapon for any designer to wield in their creative work. In the last few months of 2015, the design team showed their skills and passions to good effect.
David Storey and Natalie Moinfar created a new headline font for Nati Whatua's three reports. Completely bespoke, this hand crafted font has an authenticity and freshness that uses three parallel lines working in harmony to depict the three areas the Iwi are focussed on: governance through the trust; social wellbeing for Whai Maia; and commercial profitability for Whai Rawa.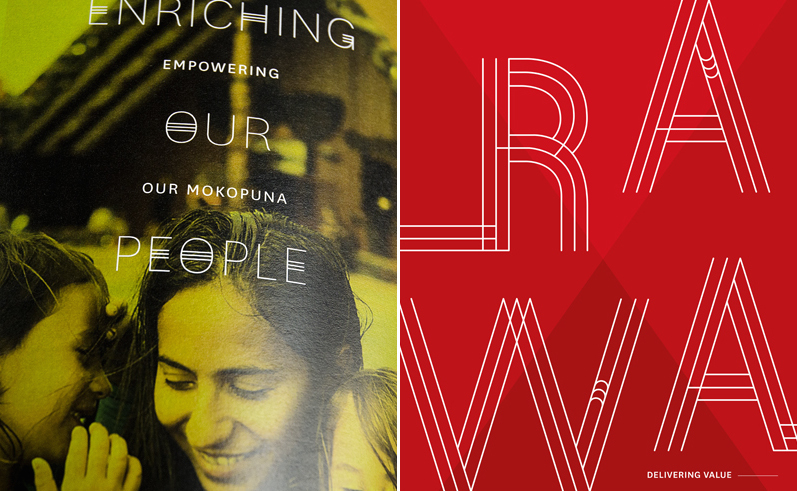 Building on the strong visual identity we created for ESR, we had the opportunity to showcase its flexibility by creating a type face for their internal team to implement across their report. Robust and strong it is powerfully used on the cover and used as initial caps within the document. It seamlessly ties ESR's graphic language to this year's core message.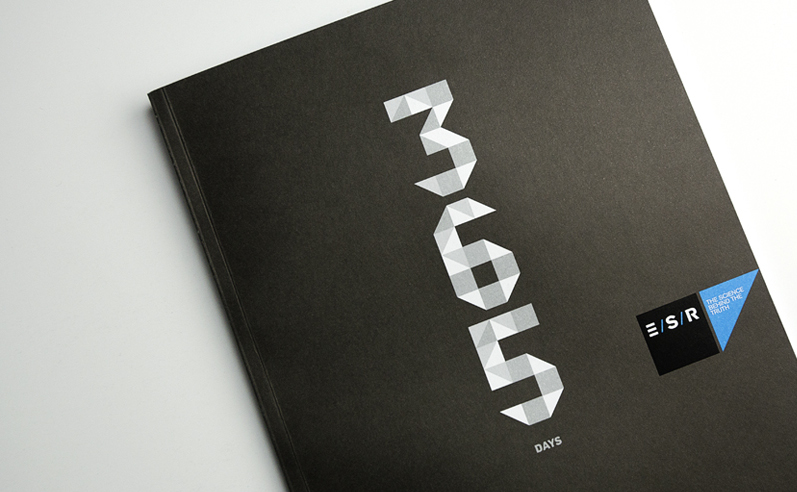 Deconstructed type was used to communicate this year's message in Stand Children's Services report. Fragmentation within the sector is tackled head on with the typography building to the rally cry of 'stand up'. Secondary messages of stand strong, stand with purpose, stand with courage, stand as one etc… complement this narrative.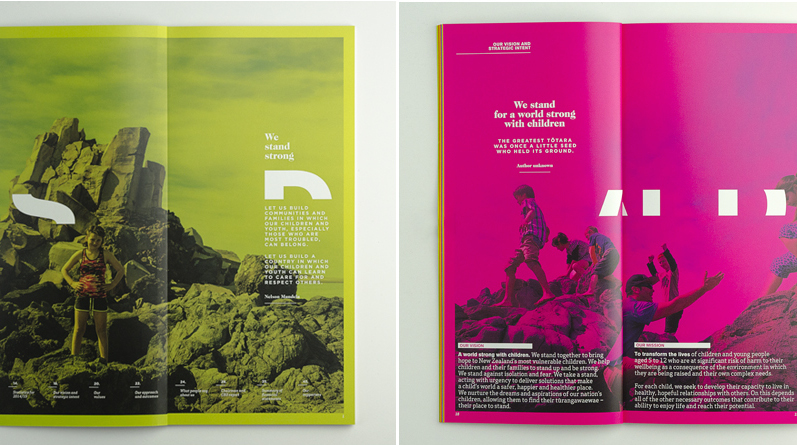 Without introducing anything new to the identity guidelines, we created an adaptation of Transpower's corporate font Trade Gothic. A simple outlining and inlaid chevron created a contemporary and lighter weight version of the typeface that is used as a display face on high level communications.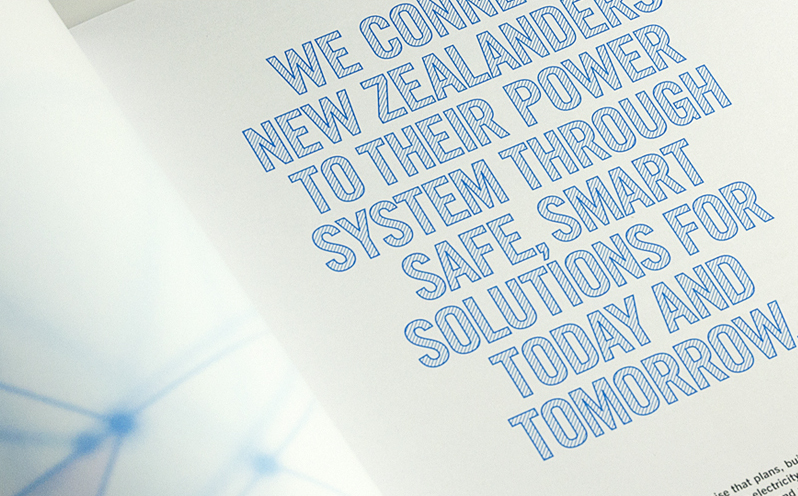 Finally, it's not all simply about adding more to create impact. Edwin Hooper's mastery of white space, scale and expert detailing in Fletcher Building's report this year showcased the very best of balance. He has managed to create a compelling and engaging feel with the use of font weights and the introduction of a stencil display font fit for purpose.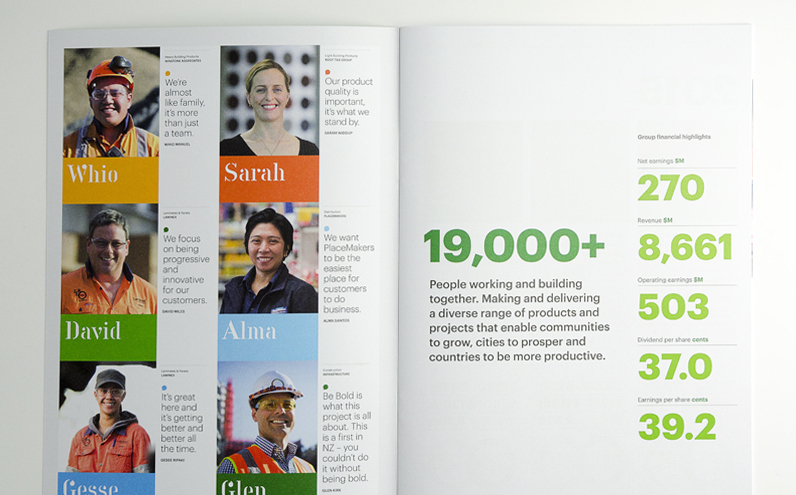 If you've read this far, congratulations… let us know what you think of these creative projects and keep an eye out for Powerful Annual Reporting Results 03. Colour, coming soon.