The unrelenting pace of digital change
Client: Spark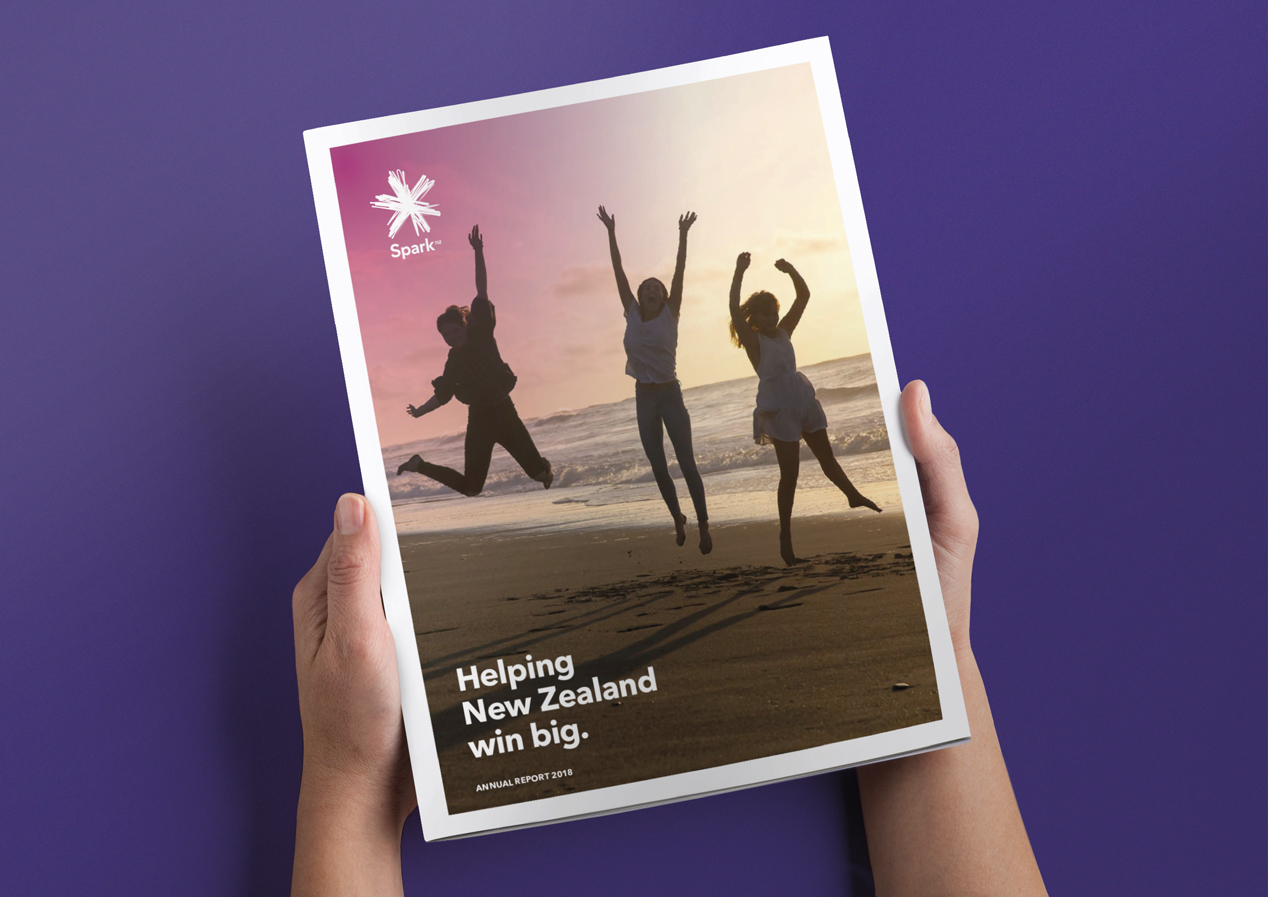 Spark need to constantly reinvent, just to keep pace with their market's expectations.
But they're determined to do a lot more than just keep pace. They want to help all New Zealanders win big in a digital world.
To ensure they can continue to perform for all their stakeholders, Spark are constantly changing too. They need to be nimble enough to change tack quickly and seamlessly, in fact changing faster than the world around them.
To do so, they have boldly expanded their use of the Agile organisation model across the entire business. And that shift and the reasons behind it formed the key messaging and storytelling narrative for the report.
The design essentially continued the tone and flavour of recent reports: to provide consistency in a time of change and to remain closely brand-aligned.