More access, more places, more conveniently
Client: QBE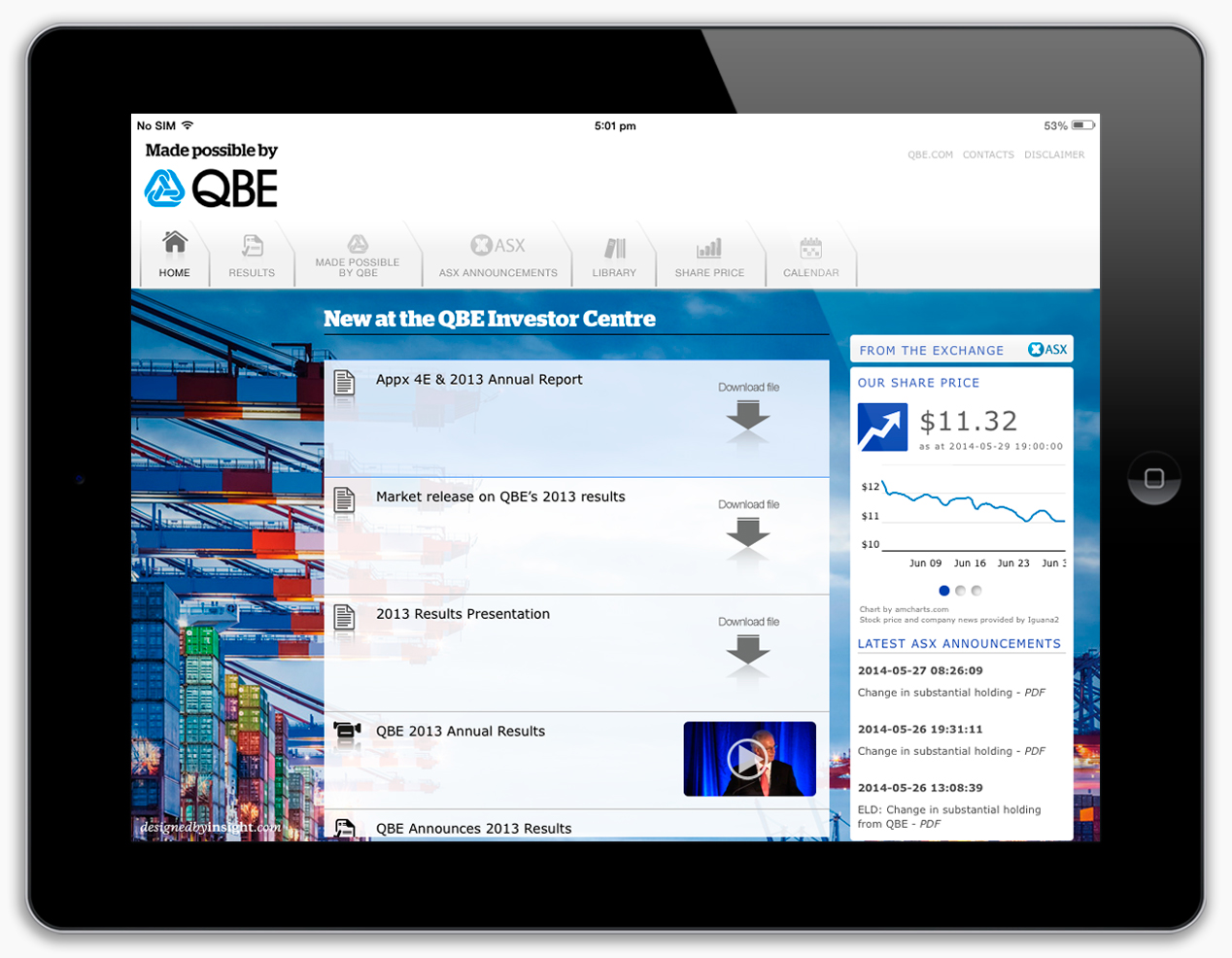 Our Investor Relations App enabled QBE to enhance the experience for their investors to obtain timely and relevant investor information.
QBE is Australasia's largest international insurance and reinsurance group. As one of the top 50, large-cap, ASX listed companies they are highly engaged to ensure their investors receive the most relevant and up-to-date information in a way that is most convenient to their shareholders.
The Insight IR App is fully content managed, using technology that is similar to a CMS website, which means content can be updated at any given time. Live data feeds from the ASX provide relevant trading information, presented in the App in the form of interactive graphs and data tables to ensure greater clarity and ease of interpretation for investors.
As specialists in their own field QBE understand the value of innovation when done for the right reasons. Seeking out and embracing new technology solutions plays a key role in QBE's approach to investor relations. QBE saw the technology benefit that the App provides as an ideal solution to reach people that want to catch-up without having to rely on their desktop computer. Whether the information is wanted in the boardroom or when travelling between cities, the right information is always at the investors' fingertips.