Innovation meets innovation
Client: Ponoko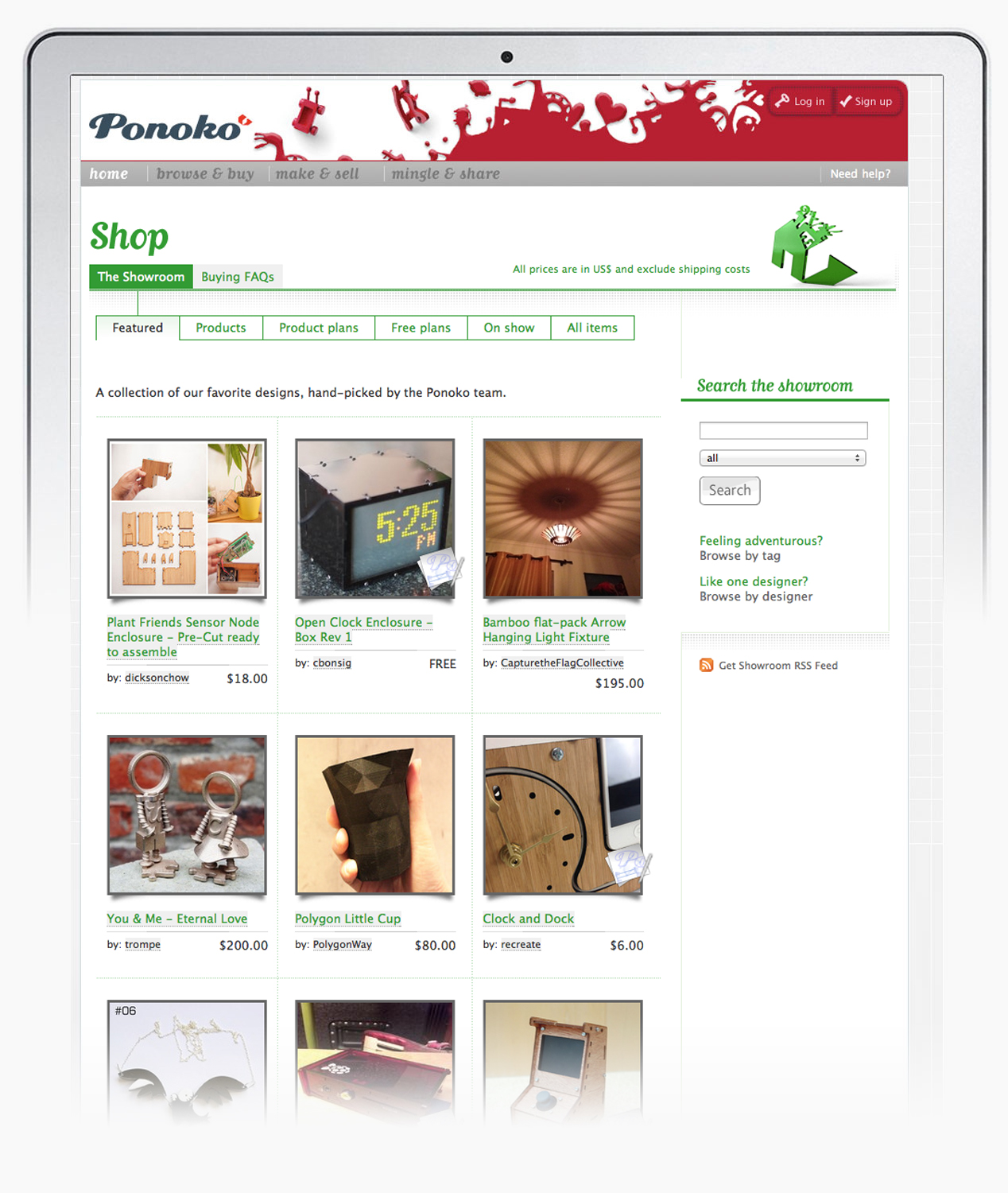 One of New Zealand's entrepreneurial success stories, Ponoko is developing global standards in 3D printing, whilst also offering innovative thinkers the opportunity to have their ideas drawn up and produced.
Ponoko wanted to reflect their human-centred, innovative, leading edge offering online.
We developed an award winning e-commerce website that allowed like-minded people to produce and sell their innovative ideas and buy other's truly creative new products.