Holding the strategy line
Client: Property for Industry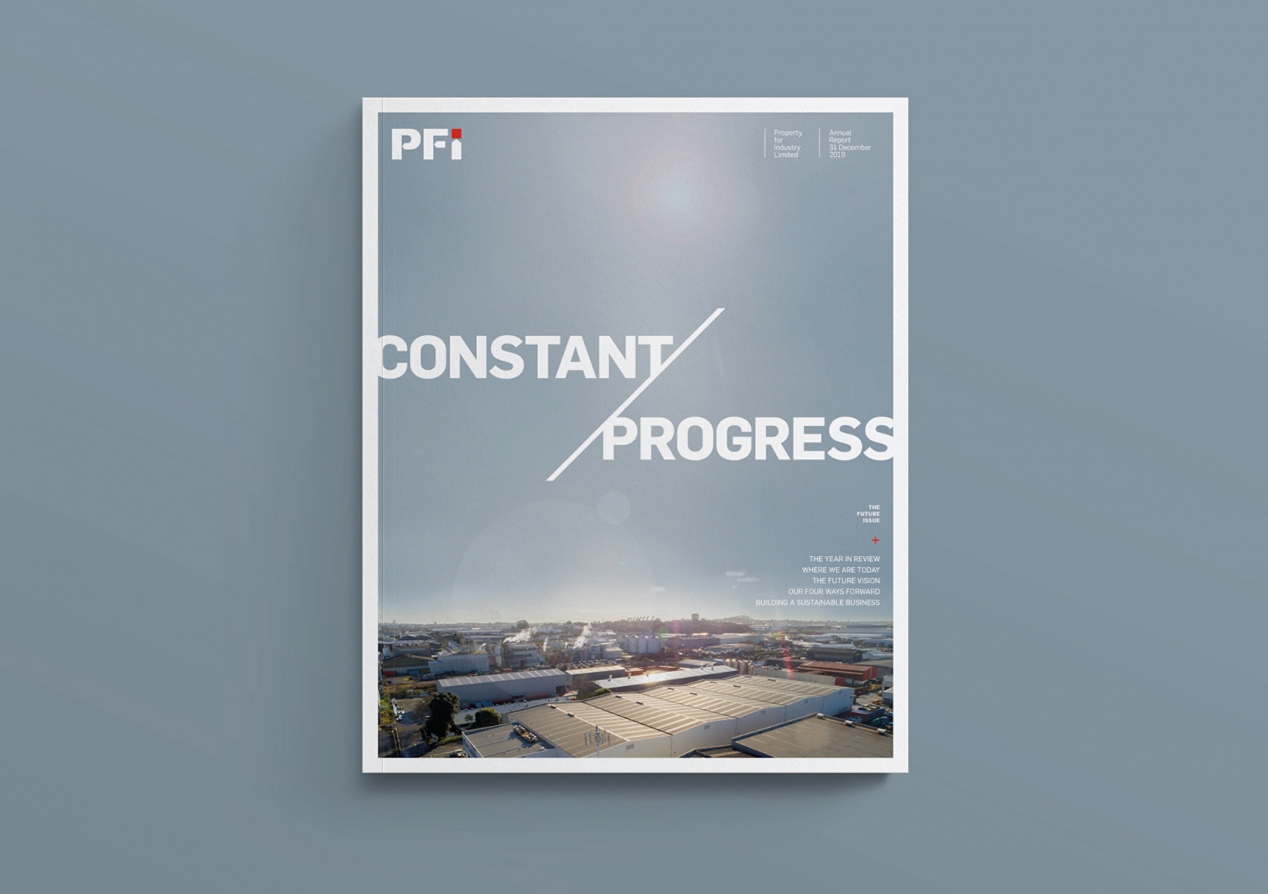 Investors are reassured by seeing a consistent game plan for a business. It illustrates that the core business model is sound, and that management have total clarity on where they're going and how they're going to get there.
PFI have been clear and consistent for a number of years, and their reporting has reflected that tenacity.
The Brief
A consistent game plan does not exclude constant refinement and improvements in strategic application. In 2019, after a leadership succession, PFI developed a four-pillar focus to ensure the game plan was fine-tuned for future continued success.
That year's annual reporting needed to introduce those new strategic pillars while sharing what they mean in practice. And, of course, inform investors on the previous year's steady progress on delivering strong, stable returns.
The Solution
Maintaining a consistent magazine-styled format and layout from previous years, this 'issue' was focused around the future of the business and sector. All issues contain only story-driven articles, providing insights into how the company thinks and operates, makes decisions and creates value. This report has a stronger future-, strategic- and ESG-focus that allowed for clearer sectioning, requiring an intuitive navigation system. This was achieved through slightly different colour tones applied to the sections, ranging from content that needed to be informative with supporting information graphics to large future-focused statements and imagery.
Each issue edges PFI's communications forward, gently evolving the design to remain contemporary and reflecting the topics and growth and maturity of the company.
The Results
The format, readability and straight-up transparency of the report style continues to gain plaudits from shareholders, analysts and business media alike.