Take another look
Client: Maven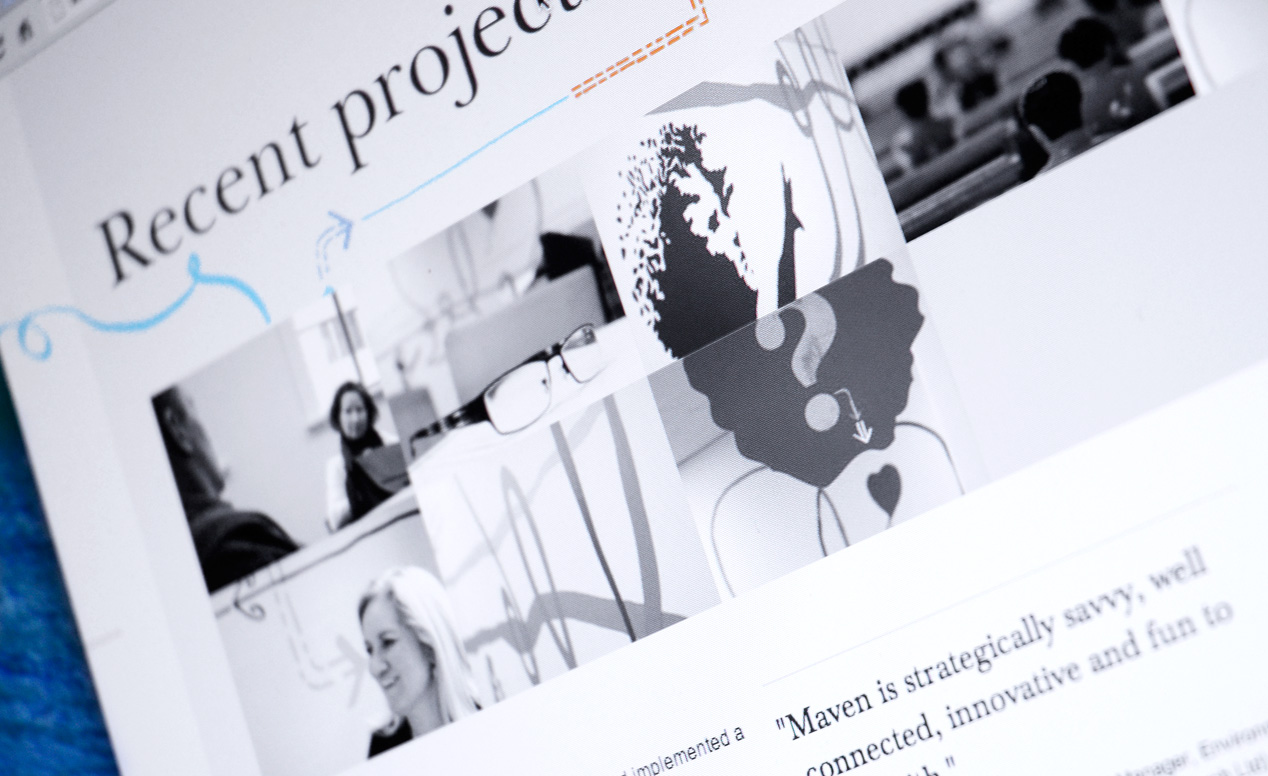 Managing a brand so that it felt right locally and in the Middle East was an interesting challenge for Maven.
Without compromising their brand vitality, Maven's website had to work hard to establish Maven's credibility internationally. The solution was a 'two dining rooms, one kitchen' approach with differentiated design and content for each audience, handled through a common content management system.
The Brief

Maven International is an independent strategy and operations consultancy that helps their clients improve organisational and business performance. Their business has changed significantly in recent years as they've expanded across Asia, the Middle East, and the Pacific and moved to a broader focus on innovation and transformation. They asked us to deliver a digital approach that reflected the different needs of both their New Zealand and international audiences without compromising their brand vitality.
The Solution
The work Maven does in New Zealand provided a perfect starting point for international clients wanting to innovate and transform. We needed to showcase this to international clients in a way that was relevant to how they did business. Effectively, we built two sites working off a combined base of information, using the same content management system. Each view of the Maven site was designed with tonal differences to reflect the marketplace and audience while still remaining a true reflection of the Maven brand.
The Results

Maven and their clients love the new site. Its clever, whilst easy to use, interface is different from anything else out there and reinforces their innovative positioning. Maven has found that having an international presence with relevant case studies to back-up to their credentials at face-to-face meetings has been great for their business. Their Middle Eastern business continues to thrive and they have now also established themselves in the UK. A third perspective on the site may be on the cards.